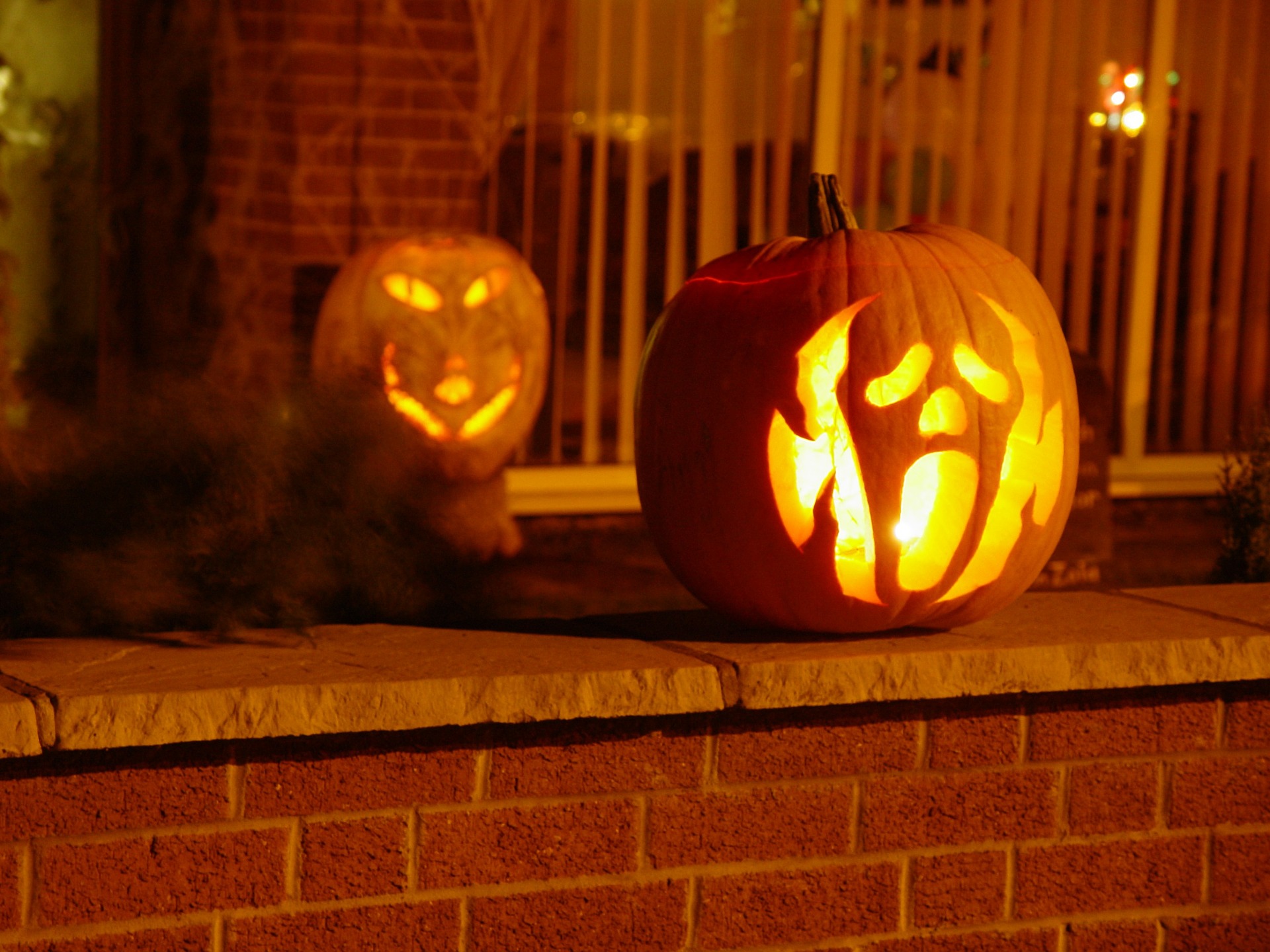 Feel that chill in the air? October is almost here! Whether you look forward to Halloween all year or think it's just a bunch of hocus pocus, one thing's for sure: safe fall fun in Kettering is easy to find. Our 2020 Halloween programs have been carefully planned to ensure that each guest has as fun and safe an experience as possible. Visit our COVID-19 Information Hub to learn more about all the ways we're keeping you safe and scroll down to learn about all the ways you can celebrate Halloween with us!
1. Spooky Search, October 10
Grab your flashlight, bag and the family for this special SPOOKY search for goodies! We'll start the evening with a small craft. As soon as it's dark, the hunt will begin. Eggs will be filled with toys, candy, or coupons. Join us back inside after the hunt to enjoy a cookie bar and refreshments. Costumes encouraged! An adult must accompany children. Every person must register and pay in advance. Learn more and register.
2. Teen Spooky Search, October 13
Calling all Tweens and Teens! Grab your flashlight and get ready for your very own SPOOKY hunt! Eggs will be filled with candy and coupons. Join us after the hunt to enjoy cookies and refreshments. Plus, there will be raffle tickets to win prize baskets, gift cards and coupons from all over Kettering. Learn more and register.
3. 3G Connection: Carving Out Fun, October 20
Grandparents and grandchildren, make up for lost time and carve a pumpkin together! We'll have the perfect pumpkins ready to go, along with silly games and decorating during an enjoyable fall celebration. Price is per person. Learn more and purchase tickets.
4. Low Sugar Halloween Party, October 25
Kids will go batty over this fun Halloween cooking class! Sugar on food labels is often disguised under different names. We'll unmask these spoooooky culprits and learn how to recognize added sugars. Come fly with us as we make some ghoulishly good foods. Please inform the staff of food allergies at the time of registration. Learn more and register.
5. Zombie Drawing, October 28
Engage your braaaiiin and learn the basics of illustration. This fun, Halloween-themed workshop is taught by a professional drawing instructor and offers kids an introduction to illustration penciling, inking and coloring techniques. Learn more and register.
6. Kettering Jack O'Lantern Glow, October 30
Kettering residents are encouraged to carve a pumpkin, add a light (candle or battery type), and place the lit pumpkin in front of their residence from 7 to 10 p.m. on Friday, October 30. Take a walk or a drive and see how many jack-o-lanterns you can see! Watch our website for videos leading up to the glow!
7. Wag-O-Ween, October 31
Come celebrate Halloween with your furry friend at our annual event. Trick or treat with your dog, enjoy the Walk and Wag Course, enter the costume contest and much more. This event is FREE and all are welcome. In order to keep everyone safe, preregistration is required this year, although there is no cost to attend. Learn more.
8. Halloween Skate, October 31
Join us at the Kettering Ice Arena for a fun and spooky session of open skate! Due to current COVID-19 guidelines, preregistration in all Saturday Open Skates is required. Learn more and register.