UPCOMING GALLERY SEASON - 2018
28TH ANNUAL DAYTON AREA WORKS ON PAPER
January 15 – February 24
A juried exhibition created for artists living within a 40-mile radius of Dayton, Ohio. The exhibition features two- and three-dimensional works of art on or of paper.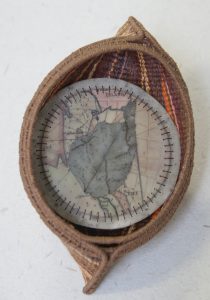 DERRY COX (Centerville, OH), MICROSCOPIC ABSTRACT TRIPTYCH
AND
CHAR NORMAN (Columbus, OH), MIXED MEDIA SCULPTURE
March 5 – April 6
Photographer Derry Cox uses an advanced biological research microscope to create his abstract triptychs, blending science and aesthetics. Accomplished fiber artist Char Norman uses natural elements, handmade paper, fiber and digital images to construct objects of veneration through woven forms, collaged materials, papermaking, and multimedia constructions in an exploration of nature as an object of worship.
VIRGINIA KISTLER (Gahanna, OH), PHOTOGRAPHY, MIXED MEDIA SCULPTURE
AND
KIM RAE TAYLOR (Cincinnati, OH), ARBITRARY LANGUAGE
April 16 – May 18
Columbus-area artist Virginia Kistler investigates the ubiquity of urban landscapes and their absence of biodiverse spaces as she seeks to understand the intersection of urban growth and the natural landscape. Kim Rae Taylor's mixed media paintings represent an exploration of text as metaphor through the deconstruction of words into symbols that create unexpected points of reference.
24th ANNUAL THE VIEW JURIED LANDSCAPE EXHIBITION
May 30 – July 7
Showcasing both contemporary and traditional approaches to landscape art, The View is an annual, juried exhibition open to Ohio artists working in any medium. Among the topics explored are nature, environmental themes and world issues.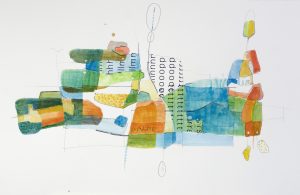 JOHN HUMPHRIES (Cincinnati, OH), MIXED MEDIA PAINTINGS
AND
PAULA IZYDOREK (Cleveland, OH), ACRYLIC PAINTINGS
July 16 – August 17
Painter John Humphries of Cincinnati develops his watercolor drawings by observing natural landscapes, narratives, and the built environment. Cleveland-based artist Paula Izydorek examines and attempts to resolve through painting universal yet personal conflicts such as the meaning of home or the unfolding of self-worth.
12TH ANNUAL HWD JURIED SCULPTURE EXHIBITION
August 27 – October 5
HWD (Height, Width, Depth) is an annual, juried exhibition of three-dimensional work, featuring sculptors in any medium from Ohio, Indiana, Michigan, Pennsylvania, Kentucky and West Virginia.
JUAN-SI GONZÁLEZ (Dayton, OH), DISPLACEMENT: COLLECTIVE PRACTICE TO RECOVER MEMORY
October 15 – November 16
This site-specific multimedia installation project is a collaboration between Rosewood Gallery, Rosewood Arts Centre, the City of Kettering and its residents, and the interdisciplinary artist Juan-Si González. Displacement: Collective Practice to Recover Memory involves a several-months-long consideration of the topics of visual memory and geographic displacement. This consideration includes the accumulation of individual and family photographs provided by community members, the archives of the City of Kettering and original works by González.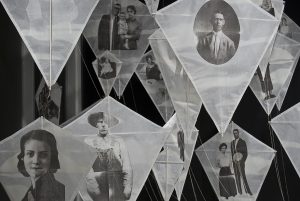 CONNIE R. CAMPBELL (Franklin, OH), MIXED MEDIA SCULPTURE
AND
GINGER OWEN (Richland, MI) & VICKI VANAMEYDEN (Battle Creek, MI), HERITAGE HABITATS
November 26 – December 28
Local sculptor Connie R. Campbell uses systematic mathematical ratios derived from the Golden Section to develop complex structures of wood and metal based on simple patterns. Michigan-based artists Ginger Owen and Vicki VanAmeyden's Heritage Habitats brings to Rosewood Gallery a series of physical spaces for contemplation and invocation of ancestry.
ABOUT ROSEWOOD GALLERY
Hours for exhibitions are Monday through Thursday, 9am - 9pm; Friday, 9am - 6pm; Saturday, 9am - 5pm; and Sunday 12pm - 5pm. Rosewood Gallery is sponsored by the City of Kettering Parks, Recreation and Cultural Arts Department, with support from the Kettering Arts Council and the Ohio Arts Council. The Gallery is located in Rosewood Arts Centre, 2655 Olson Drive in Kettering.  For more information, call (937) 296-0294 or visit our website: playkettering.org/gallery.