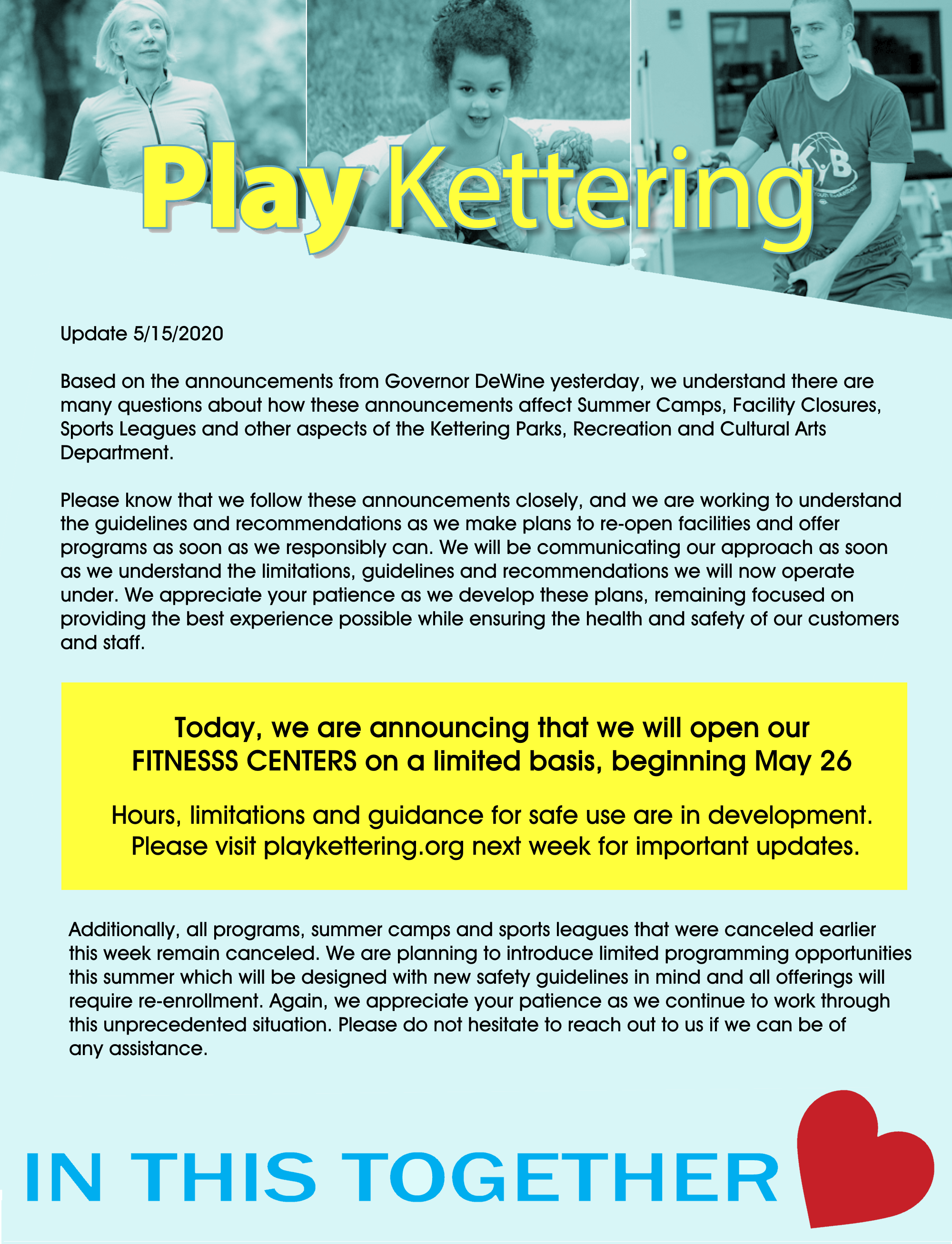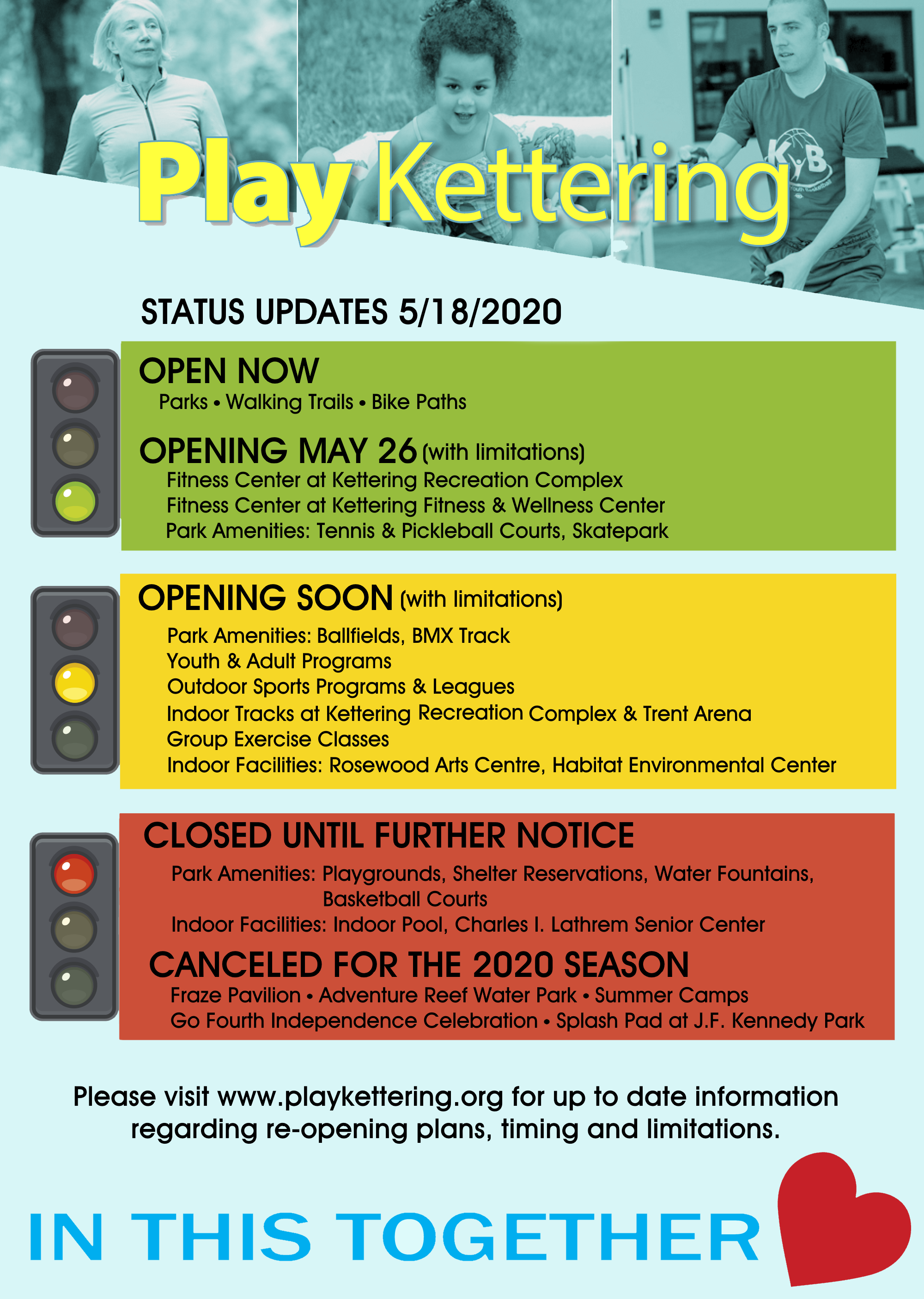 Update 5/15/2020
PLEASE VISIT www.ketteringoh.org AND CHECK OUR SOCIAL MEDIA OUTLETS FREQUENTLY AS INFORMATION IS SUBJECT TO CHANGE OFTEN.
Thank you for your patience during the past several weeks as we have worked to ensure the health and safety of our customers and staff. The following updates are additions to our original facility closures and program cancellations due to the continued impact of COVID-19:
Fraze Pavilion - All concerts and events are canceled for the 2020 summer season.
The Adventure Reef Water Park will not open for the summer 2020 season.
The Splash Pad at J. F. Kennedy Park will not open in 2020.
All Summer Camps are canceled.
All Summer Sports Programs are canceled.
Go Fourth Fireworks Independence Day Celebration is canceled.
Refunds for any tickets, passes or enrollments will be processed automatically within the next two weeks.
The care and consideration for the safety of our customers and staff is paramount in making these difficult decisions. These facilities and camps are a big part of what makes Kettering home. We will continue to follow the direction and information provided by the CDC, Montgomery County Public Health and the Ohio Department of Health to determine a timeline for re-opening these important facilities.
Please continue to remain safe, healthy and active during this unprecedented and difficult time. We will remain ever vigilant in providing updates regarding our facility closures and program cancellations.
Update (5/18/20): The Kettering Arts Council meeting scheduled for Tuesday, May 19 at 5 p.m. will take place virtually via Zoom. Those interested may contact shayna.mcconville@ketteringoh.org for a link to join.
Additional Resources for Coronavirus 2019
Ohio Governor's Office/Department of Health Update (4/29/20)
https://www.cdc.gov/
https://odh.ohio.gov/wps/portal/gov/odh/home
https://www.phdmc.org/
If you have questions about a specific program, event, activity or would like additional information, please complete the form at the bottom of this page or feel free to contact the Kettering Recreation Complex at 937-296-2587 below and a staff member will get back to you as soon as possible.