Aquatic Programs for Adults
We offer Learn to Swim and Fitness Classes year round! The Kettering Parks, Recreation and Cultural Arts Department provides American Red Cross Swim programs for people of all ages and abilities. All classes are held at the Kettering Recreation Complex.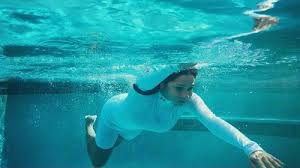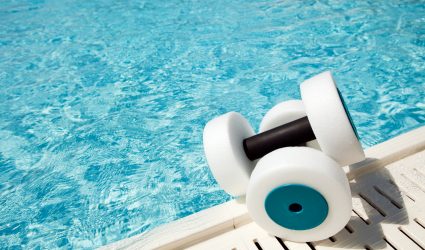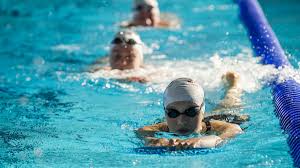 ---
Questions on Hours, Pricing or Other Information
Contact the Kettering Recreation Complex at 296-2587
---
The Swimming and Water Safety program helps people of all ages enjoy the water safely and act effectively in an emergency situation.
Courses are fun, interactive and lead participants to incorporate swimming and water safety into their lives, whether they make swimming a part of a lifetime fitness plan, swim or dive competitively or even train to become Water Safety Instructors.
Upcoming Programs
Some of our upcoming programs are highlighted below. You can view our entire program offering by clicking the Activities Guide Link.
Adult Swimming Programs
Designed to assist adults of all swim levels to set personal goals and learn the skills to achieve those goals. If you are swimming for the first time, learning a new stroke, refining swim techniques or wanting to swim for sport, our Adult Swimming Programs help you learn the skills necessary to achieve your goals.
We offer daily drop in and registered water fitness classes on a year round basis.  In addition to specialized registered programs, our drop-in water fitness classes are deep water workout and shallow water workout.
Deep Water Workout
This is a basic deep-water class. Benefits include no impact,  improved flexibility, improved muscle strength and  cardiovascular fitness. Belts, hand buoys and noodles are provided.
Shallow Water Workout
This class consists of aerobic routines, stretching and toning performed in chest to shoulder deep water. Not only is this class fun and much less likely to cause injury, the natural buoyancy of the water makes even a beginner feel graceful and competent. The resistance from the water gives you a first-rate workout. No swimming skills necessary.