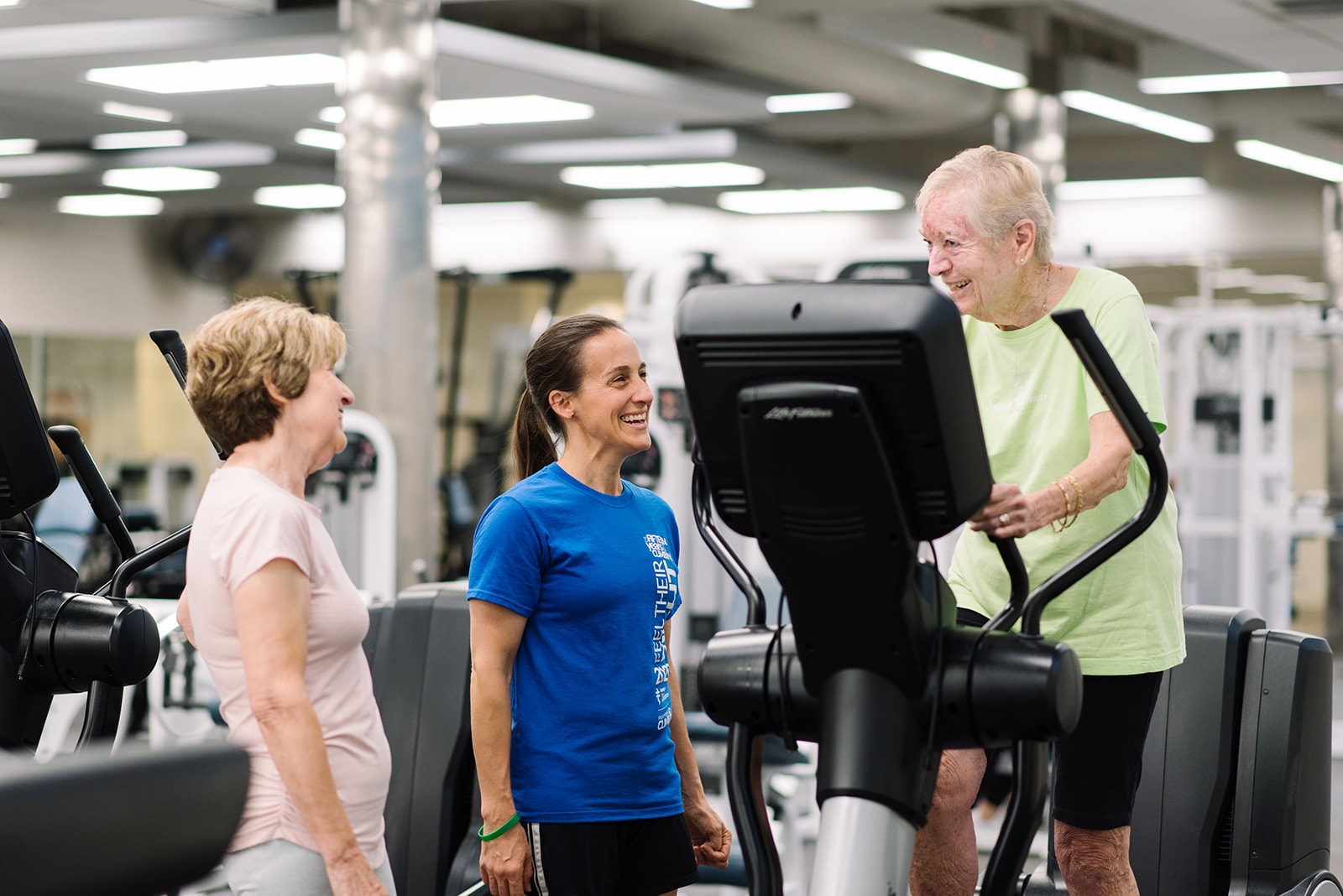 Here are ten ways we can help you conquer those wellness goals in 2022. Resolutions aren't a punishment – you deserve to feel great!
We are close to home with two convenient neighborhood locations – the Kettering Recreation Complex and the Kettering Fitness & Wellness Center.
Our wallet-friendly passes are designed to suit every interest with no annual fees. Whether you prefer the fitness center, group exercise or want to explore even more, we have a pass for that!
We offer a menu of amenities you won't find at a bare-bones gym – passholders are welcome to enjoy our whirlpool, sauna and steam room.
Our expert staff wants to help you succeed, however that looks to you. Take a class with our certified group exercise instructors, work one-on-one with a personal trainer and consult with our onsite nutritionist.
We offer 50 fun group exercises per week in everything from Awesome Abdominals to Zumba.
Access to our elevated indoor walking tracks is always free for Kettering residents and our passholders.
Our registered fitness classes keep you accountable with a set number of classes in each session. Plus, you'll work out with the same friends each week!
We offer a selection of free classes on the first Friday of every month.
We love to work with people of all fitness levels. Youth can join us starting at age 8, and some of our longtime patrons are celebrating their 90th birthdays.
Our goal is to help you succeed! We love to encourage our fitness patrons and celebrate alongside you as you crush those workouts. If you need a friendly place to work on your fitness, we'd love to meet you.
For more information on fitness programs in Kettering, visit our fitness page.