Using Parks during COVID-19
Please note that all playgrounds and basketball courts, as well as the BMX Track and sand volleyball courts at Delco Park are closed. For detailed information regarding specific parks amenities, please visit www.playkettering.org/covid19.
Play Safe with these guidelines from the Ohio Department of Health on how to enjoy a park safely.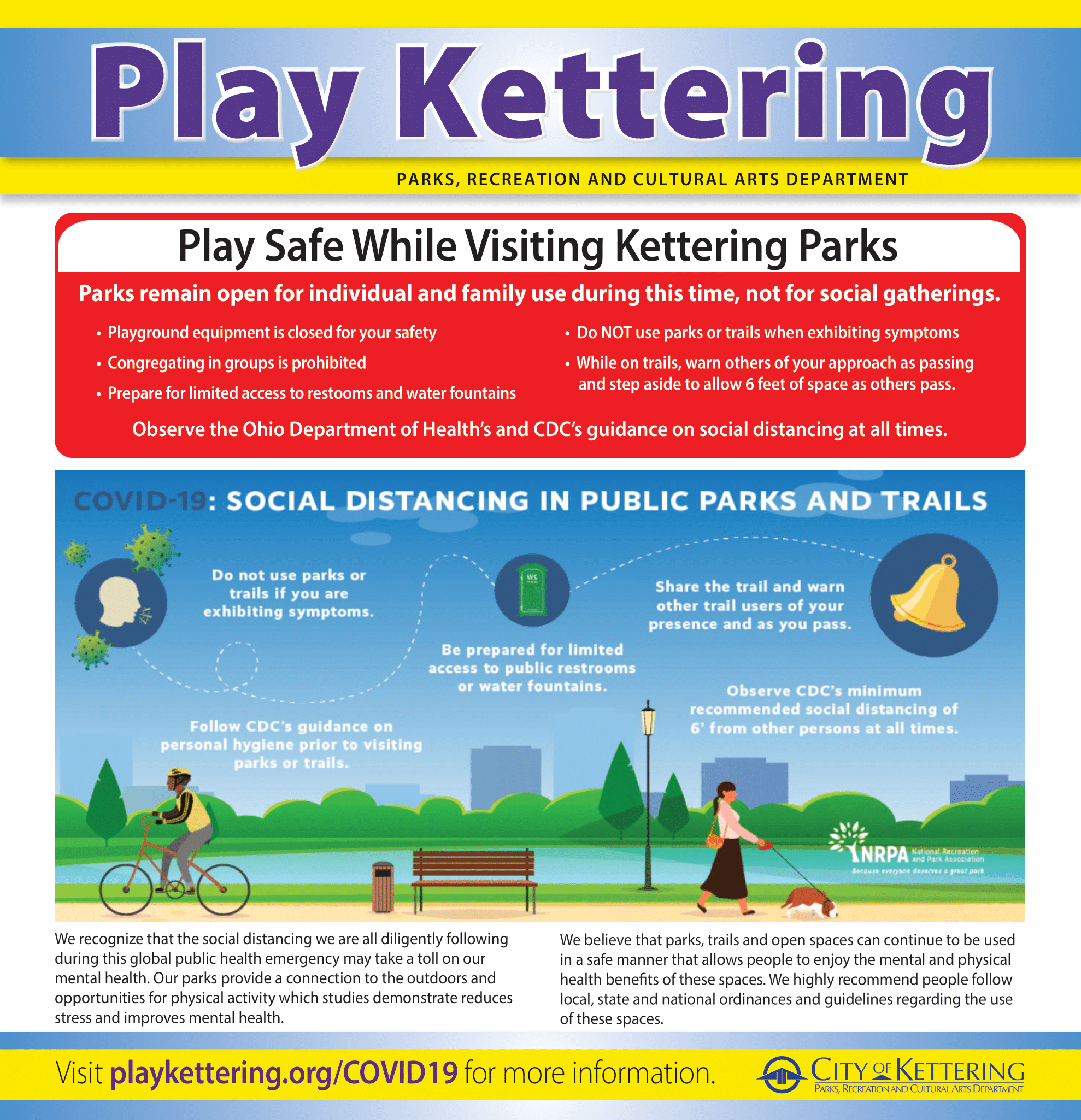 Additional Resources for Coronavirus 2019
https://www.cdc.gov/
https://odh.ohio.gov/wps/portal/gov/odh/home
https://www.phdmc.org/