Eagle Eye Park Watch Program The Eagle Eye SM Neighborhood Park Watch Program is an effort to prevent crime and vandalism to our playground and park equipment, to alleviate suspicious activities in our parks, and to promote community involvement.
In order for this program to be most effective, it must rely on citizen participation and support. While we do our best to keep a close watch on activities taking place in the parks, we cannot be everywhere all the time. Therefore, we are asking you (residents of our community) to helps us keep an Eagle EyeSM on our parks.
On the back cover, we have provided the proper contact information for you to report any broken equipment, vandalized facilities or suspicious activities. And, please remember, DO NOT take matters into your own hands!
Benefits of the Eagle Eye Program
Prevents incidents of vandalism, crime and misuse of park properties.
 Reduces repair and restoration costs for equipment and facilities.
 Helps make our parks a safe haven for children and adults to play and learn.
Creates community pride as everyone works together to ensure safe, clean, and enjoyable parks.
Teaches children to be observant and responsible park patrons.
Brings awareness to activities taking place in our parks.
Seemore the Eagle
Seemore the Eagle is the mascot who represents the Eagle EyeSM Neighborhood Park Watch Program.
With Seemore's assistance, children are taught about the importance of proper behavior in our parks and how to take care of park property and equipment.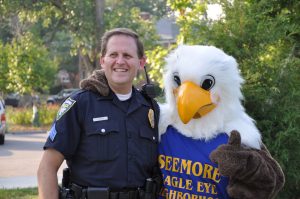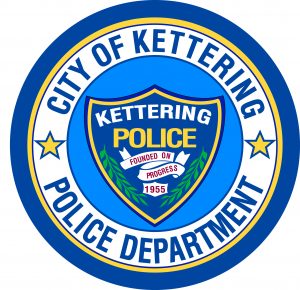 Seemore's "Eagle Eyes"
Seemore visits schools and recreation sites to encourage children to be observant and responsible park patrons, and to tell their parents if they witness wrongful activities.
With Seemore's help, children learn to "see" the value of parks, recreation facilities and programs in their lives. They learn our parks are worthy of preserving and protecting as safe places to enjoy and fun places to play.
Eagle EyeSM Neighborhood Park Watchers are encouraged to watch for all incidents of vandalism, unruliness, and other obvious wrongful activities, including:
• Defacement of park equipment
• Misuse of playground equipment
• Broken and unsafe equipment
• Alcohol or substance abuse in the park
• Unauthorized fires
• Fighting or harassment
• Destruction of natural resources
• Abuse or capture of wildlife
• Loose domestic animals in the park
• Littering or garbage dumping
• Violation of park closing hours
Join us in "Keeping an Eagle Eye on our Parks!" Sign up now to get more information concerning the Eagle EyeSM Neighborhood Park Watch Program.
Please report all suspicious activities:
Emergency: 911
Vandalism / Non-Emergency: Kettering Parks, Recreation and Cultural Arts Department 937-296-2486
Suspicious Activities: Kettering Police Department 937-296-2555