Environmental Education Programs for Youth
The Habitat Nature Center allows all ages to learn about nature. How we all impact our world and how to make a difference in it. 
We offer year-round programs, so be sure to check out what we're offering this season.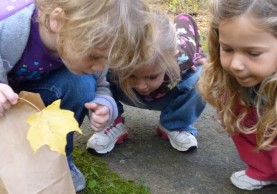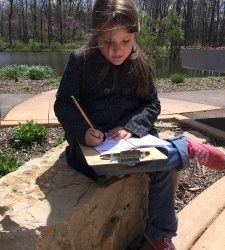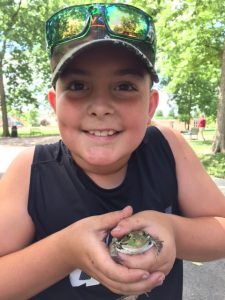 Habitat Rangers 
Ages: 6 – 11 
In each session, kids will experience fun and educational nature-themed lessons. The Habitat Rangers program will encourage exploration and inquiry through hikes, games and hands on activities. 
02-30100-A, Wednesdays, 4 – 5:30 p.m. March 28 – April 25 
Fee: $35/resident; $40/non-resident. Preregistration required. View the registration page and enroll now!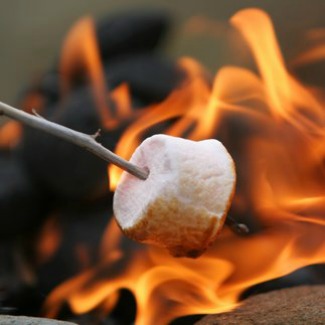 Spring "Camp" Out
Friday, April 13, 6:30 – 9 p.m.
Habitat Environmental Center, 3036 Bellflower St. 
This is a drop-off program! Parents night out! This kids only mock camp out, will be a blast that includes s'mores cooked over a fire (weather permitting), hike in the woods, games, owl prowl, and more. 
Please come dressed for the weather. Ages: 6 – 11 
Fee: $9/Kettering residents; $10/non-resident. View the registration page and enroll now.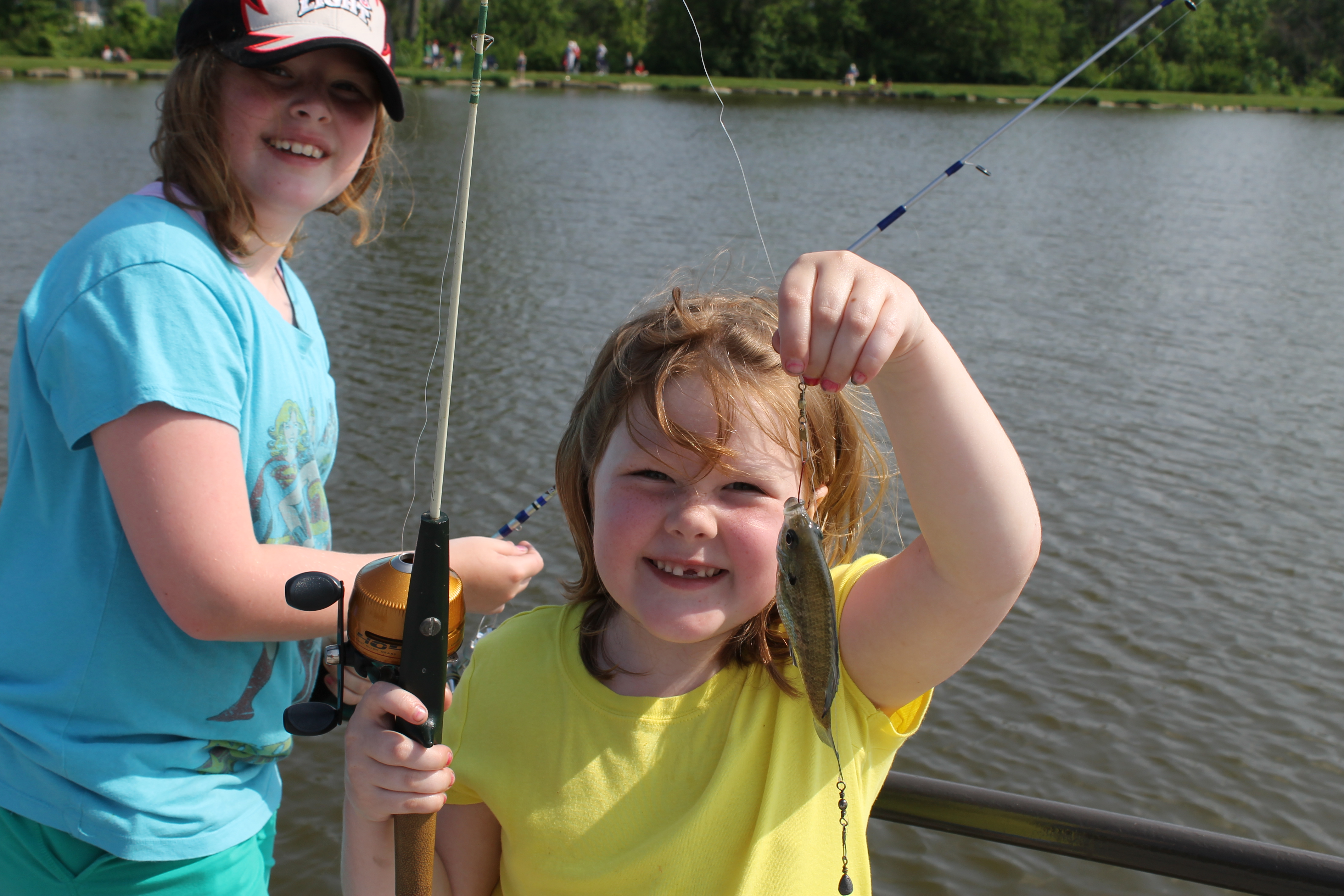 Fishing Lessons for Kids 
Saturday, May 19, 10 am - 12pm
Held at Delco Fishing Pier, Delco Park
Spring is a great time of year to get out and fish. Did you know Kettering has four wonderful ponds that are stocked with fish? Bring your child to Delco Park to learn the ins and outs of fishing. Registrants will take home a fishing pole. Enrollment is limited. Register early. Ages: 6 – 12.
Fee: $15/Kettering residents; $17/non-residents. View the registration page and enroll now.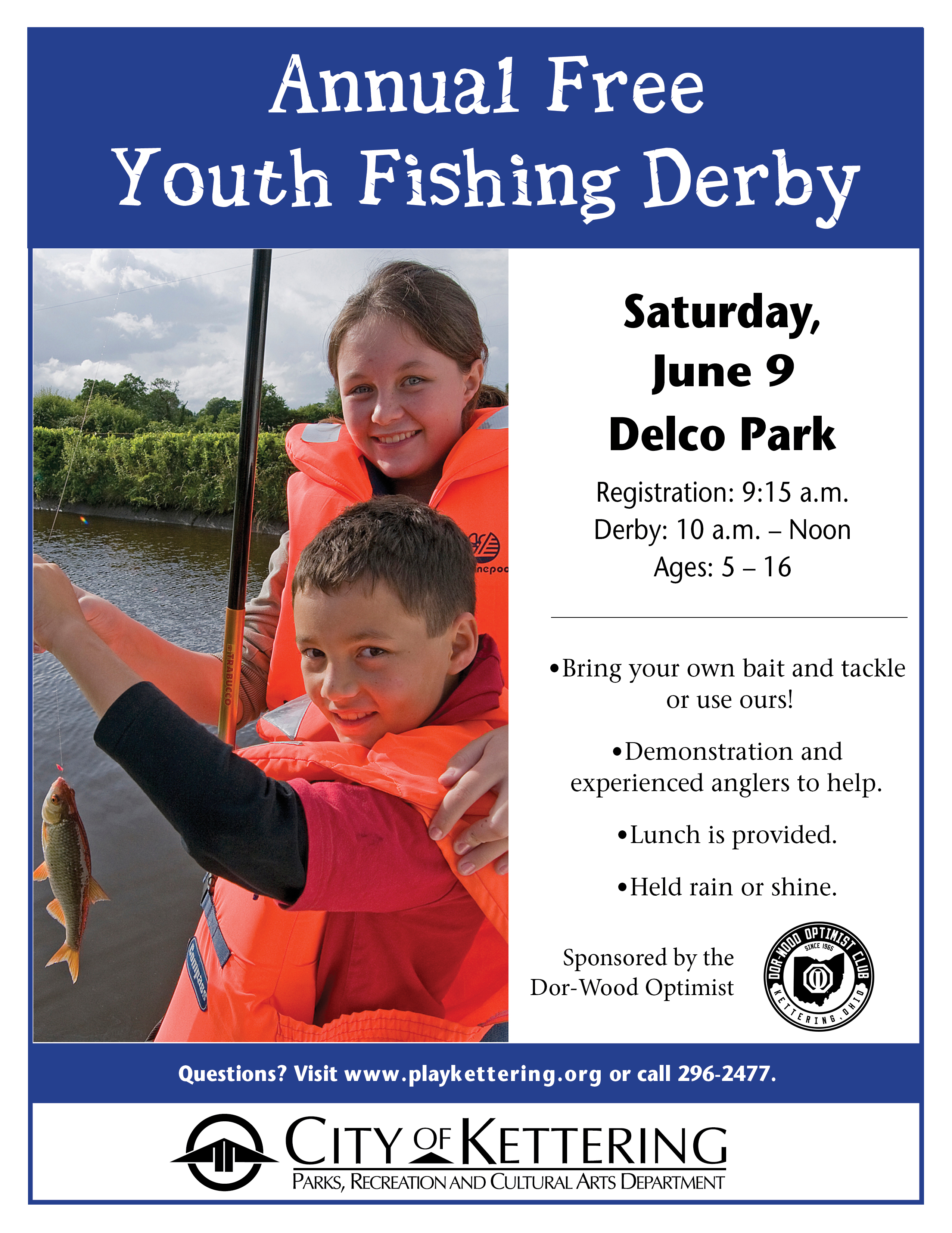 Mark your calendars for the FREE Annual Youth Fishing Derby on June 9!
Registration - 9:15am
Derby - 10am - noon
Ages 5 - 16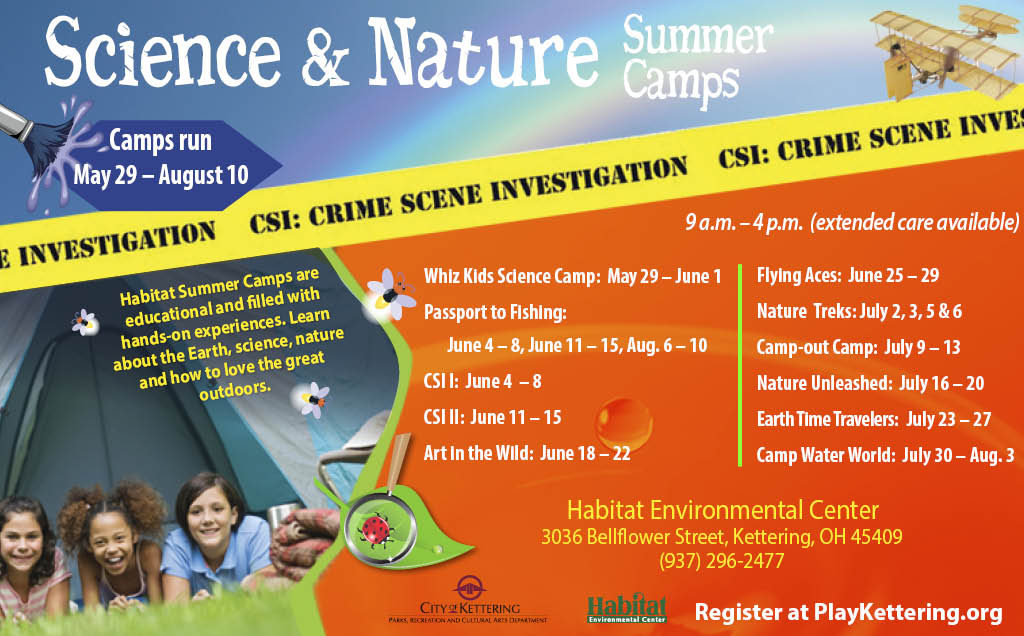 Summer camp will be here soon! 2018 Camp Registration begins Monday, April 16 for Kettering residents and Monday, April 23 for nonresidents.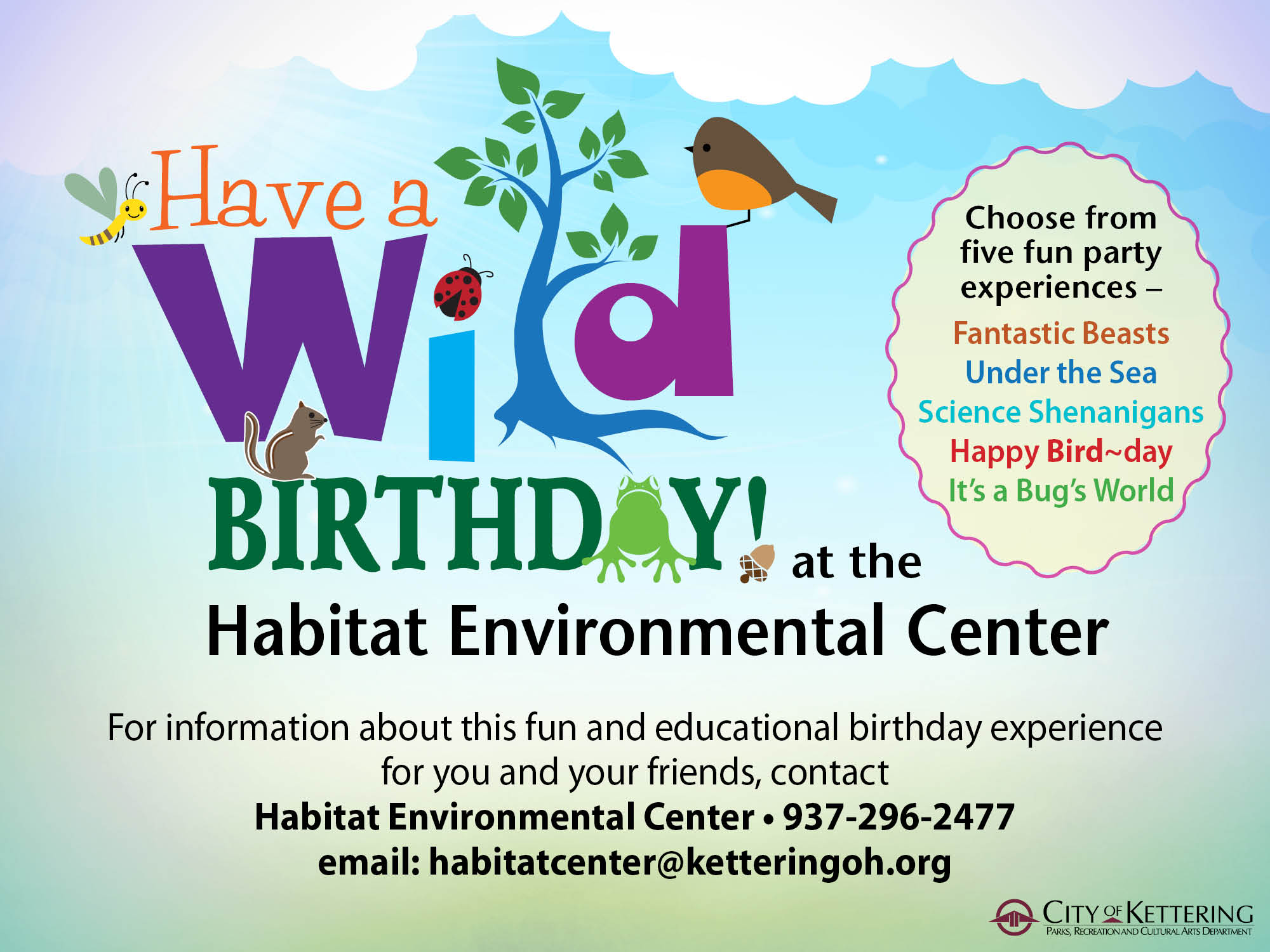 Looking for a fun, unique way to celebrate your child's next birthday? Try a Wild Birthday at the Habitat Center! Learn more about pricing, structure and party options on the Wild Birthdays homepage.
Habitat Adventures
The Habitat Environmental Center offers programming opportunities for groups including overnights, badge fulfillment, service projects and more.