Environmental Education Programs for Youth
The Habitat Nature Center allows all ages to learn about nature. How we all impact our world and how to make a difference in it. 
We offer year-round programs, so be sure to check out what we're offering this season.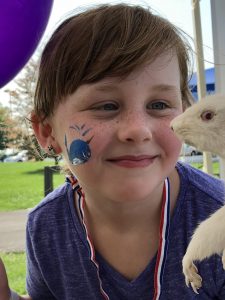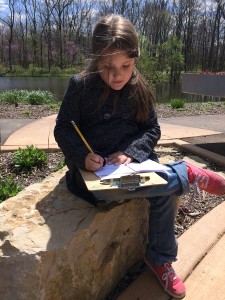 Camp Volunteer Open House
Wednesday,  May 8, 6 - 7 p.m.
Volunteering for summer camps is fun and rewarding. Hours are
available for nature, art, sports, and recreation camps. Parents
are also welcome to attend this informational meeting. Contact
the Volunteer office at 296-2433 or KetteringVolunteer@ketteringoh.org for more information.
Held at the Habitat Environmental Center, 3036 Bellflower St.
Parking also available behind Southdale Elementary School 1200 W. Dorothy Lane
Habitat Rangers 
Ages: 6 – 11
In each session kids will experience fun and educational nature-themed lessons. The Habitat Rangers program encourages exploration and inquiry through hikes, games and hands-on activities.
01-30106-C, Wednesdays, 4 – 5:30 p.m. March 27 – April 24
Fee: $35/resident; $40/non-resident
Wiggle Worms Preschool Explorers
Ages: 3 – 5
Join a naturalist at the Habitat and introduce your preschool aged child to the wondrous natural world. Each week we will explore a new topic through hands-on activities, outdoor exploration, and more. We will be outdoors so dress for the weather. Children must be accompanied by an adult.
01-30104-A, Fridays, 10 – 11 a.m., March 29 - April 26
Fee: $25/resident; $30/non-resident
Spring Mini Camp-Out 
Ages: 6 – 11
Parent's night out! Send your kids to the Habitat's mock camp-out. Campers will learn how to set up a tent, explore the great outdoors with a nature hike, and dine on the finest campfire hotdogs and s'mores.
02-30110-A, Friday, 6:30 – 8:30 p.m., April 26
Fee: $10/resident; $12/non-resident
Annual Youth Fishing Derby 
Saturday, June 8, 2019
Delco Park in Kettering
9:00am Registration; 10am Derby Begins
Ages 5-16
-Casting demonstrations from 9-10am
-Beginners encouraged to attend.
-Catch a tagged fish for a special prize.
Lunch and awards at noon. Parents or guardians must remain with their children during the event. Loaner poles available and wax worms will be provided.
This is a FREE event and is held rain or shine.
Support provided by Dor-Wood Optimist and Kettering Police Department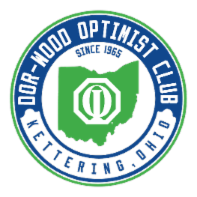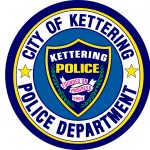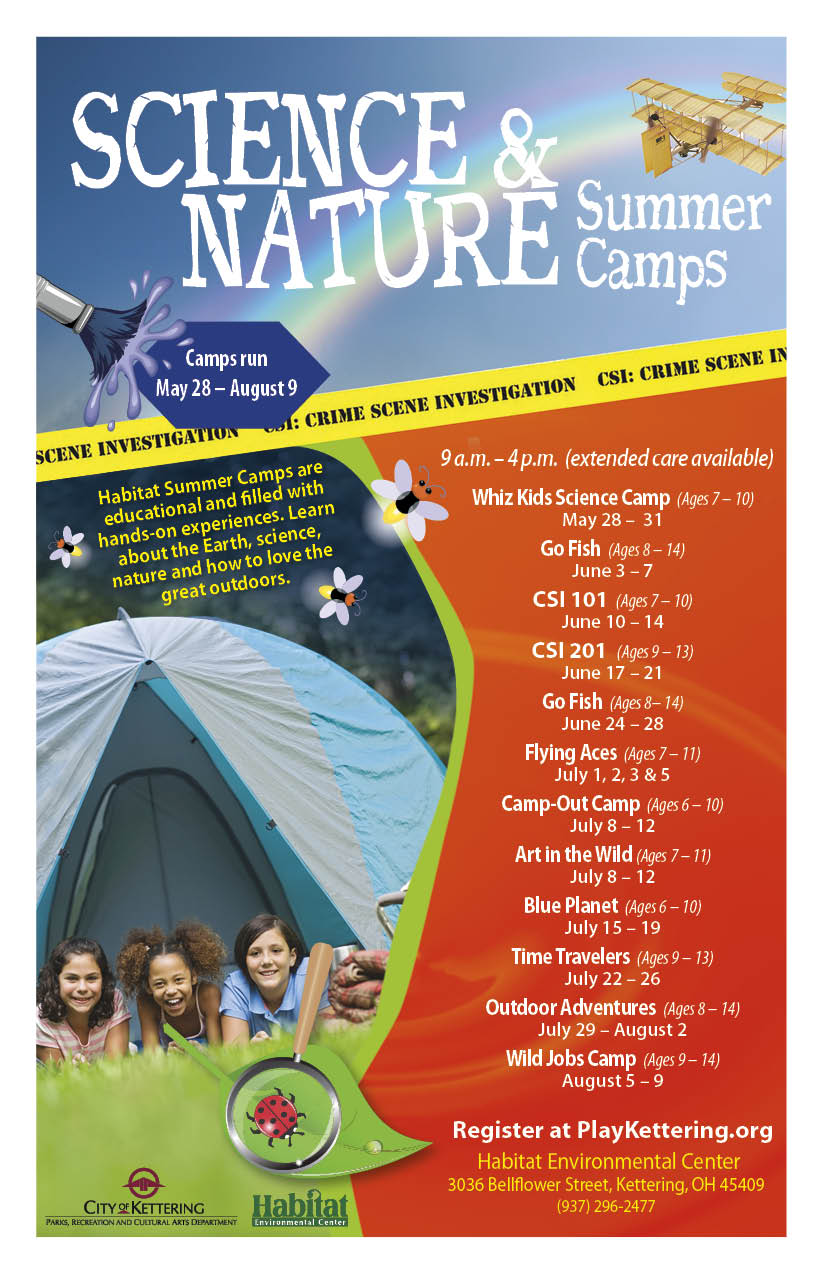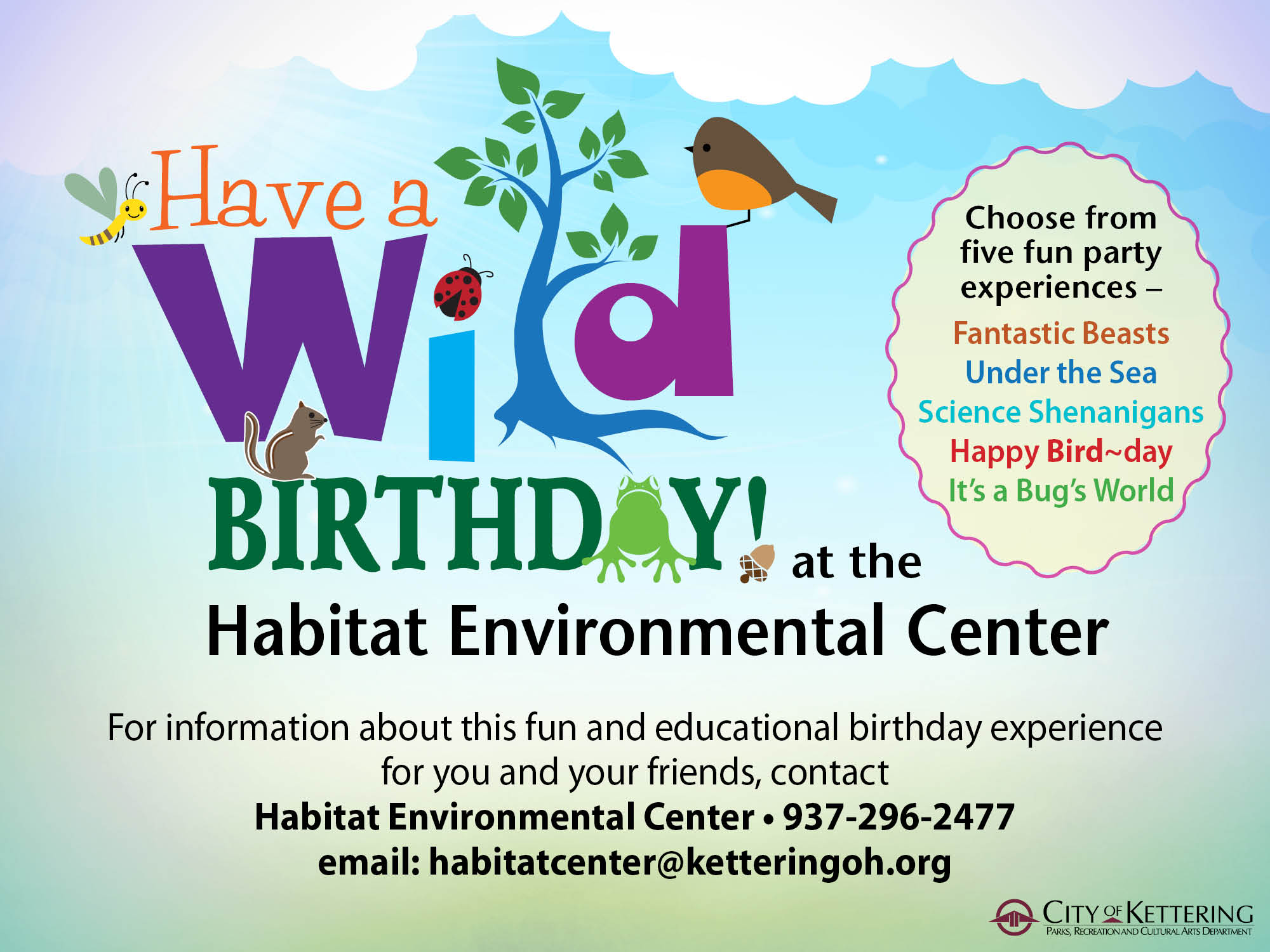 Looking for a fun, unique way to celebrate your child's next birthday? Try a Wild Birthday at the Habitat Center! Learn more about pricing, structure and party options on the Wild Birthdays homepage.
Habitat Adventures
The Habitat Environmental Center offers programming opportunities for groups including overnights, badge fulfillment, service projects and more.