Environmental Education Programs for Youth
The Habitat Nature Center allows all ages to learn about nature. How we all impact our world and how to make a difference in it. 
We offer year-round programs, so be sure to check out what we're offering this season.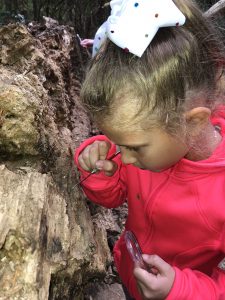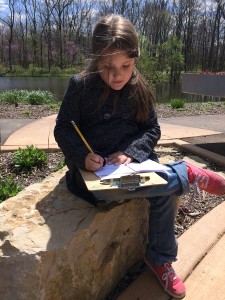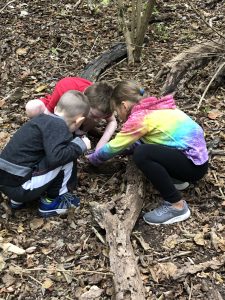 Upcoming Programs
Some of our upcoming programs are highlighted below. You can view our entire program offering in the Activities Guide.
*Please note that Honeyfest 2020 has been canceled due to the ongoing effects of COVID-19. We look forward to seeing everyone next year on Saturday, September 18, 2021!
Curious about the benefits exploring nature has for kids? Check out our recent blog post!
Watershed Heroes
Ages: 9 - 12
Designed for your 4th or 5th grader, this program explores our Watershed and how to protect it. We will use an augmented reality sandbox, an Enviroscape watershed model and explore the visible erosion in our creek bed. Keywords such as watershed, aquifer, glaciers, erosion, and pollution will be highlighted.
Wednesday, August 12, 1 - 3 p.m.
Fees: $8 Kettering residents; $10 nonresidents
View the registration page and enroll now!
 Art in the Wild Mini-Session
Ages: 7 – 11
Staff from Rosewood and the Habitat will help your child explore art in the wild. This spin-off from our popular camp will give each participant the opportunity to learn about a nature topic and then turn that knowledge into art.
01-30117-B M 9 – 11 a.m. Aug. 24
Fee: $15/resident; $17/non-resident
Location: Habitat Environmental Center
View the registration page and enroll now!
Smallmouth Sonny of Bass Island Bar
Ages: 7 - 11
Author and conservationist, Bill Schroeder, will read his book Smallmouth Sonny of Bass Island Bar and then lead a discussion on how we can help Sonny as well as his friends in local rivers and ponds. Participants will get to try their hand at fishing so that Bill can help us with the identification process. This program is geared toward 3rd and 4th graders. Parents are free and required to stay with their child.  Each child will receive a copy of the book!
04-30125-A Sat. 9:30 - 11:30 a.m. Sept. 19
Fee: $6/resident; $8/non-resident
Location: Delco Park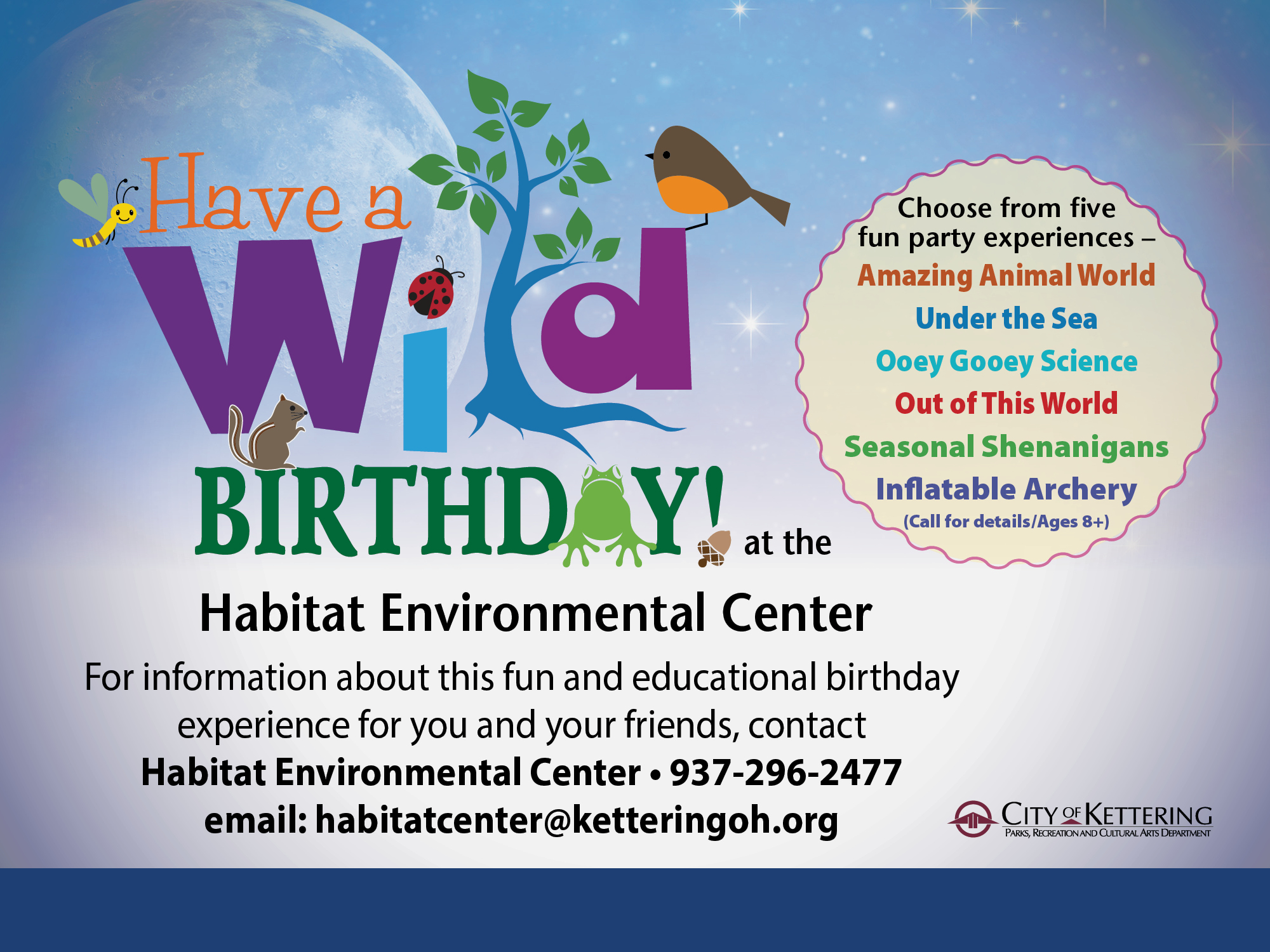 Looking for a fun, unique way to celebrate your child's next birthday? Try a Wild Birthday at the Habitat Center! Learn more about pricing, structure and party options on the Wild Birthdays homepage.
Habitat Adventures

The Habitat Environmental Center offers programming opportunities for groups including overnights, badge fulfillment, service projects and more.