6:00pm - 8:00pm
Charles I. Lathrem Senior Center
2900 Glengarry Drive, Kettering, OH 45420
Add to calendar 2018-12-11 18:00:00 2018-12-11 20:00:00 +00:00 Bingo Bonanza Join us the second Tuesday of every month for good food and themed BINGO! When you first arrive, you will walk into a fun, themed room and we will enjoy a meal. Once everyone has finished eating, we will play eight rounds of BINGO with a cover-all to end the event. Every winner will receive a prize! Registration closes two days prior to the event date, and we do not allow walk-ups.Cost: $10.80/CIL Member; $12/Resident; $15/Non-ResidentView the registration page and enroll now!For more information, call 296-2480. 2900 Glengarry Drive, Kettering, OH 45420
---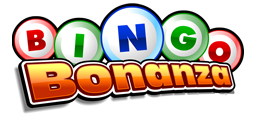 Join us the second Tuesday of every month for good food and themed BINGO! When you first arrive, you will walk into a fun, themed room and we will enjoy a meal. Once everyone has finished eating, we will play eight rounds of BINGO with a cover-all to end the event. Every winner will receive a prize! Registration closes two days prior to the event date, and we do not allow walk-ups.
Cost: $10.80/CIL Member; $12/Resident; $15/Non-Resident
View the registration page and enroll now!
For more information, call 296-2480.