10:00am - 11:30am
Charles I. Lathrem Senior Center
2900 Glengarry Drive, Kettering, OH 45420
Add to calendar 2020-03-07 10:00:00 2020-03-07 11:30:00 +00:00 Color-FEST Introducing Color-FEST, a huge party where we explore all things COLOR! From rainbows to unicorns to butterflies - we will see them all! Explore colors through food, games and activities; it will be a "rainbow" of fun for all! Kids will see and learn how colors are made while having fun with paint, slime, playdough and much more! Ages 3 - 6.Fees: $5 Kettering resident child; $8 nonresident child**Price is per CHILD. Children must be accompanied by an adult. Please wear old clothes just in case!View the registration page and enroll now! 2900 Glengarry Drive, Kettering, OH 45420
---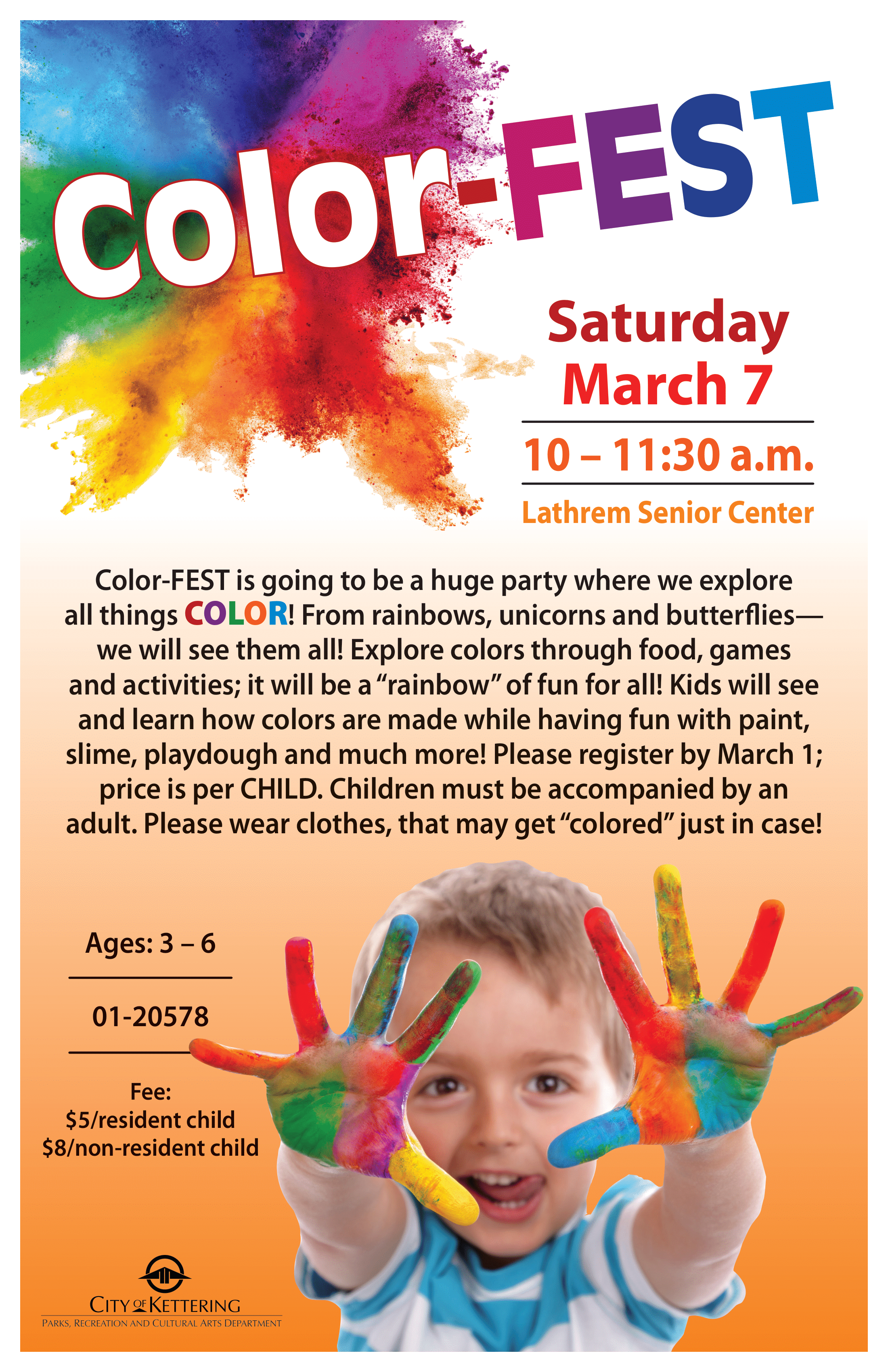 Introducing Color-FEST, a huge party where we explore all things COLOR! From rainbows to unicorns to butterflies – we will see them all! Explore colors through food, games and activities; it will be a "rainbow" of fun for all! Kids will see and learn how colors are made while having fun with paint, slime, playdough and much more! Ages 3 – 6.
Fees: $5 Kettering resident child; $8 nonresident child
**Price is per CHILD. Children must be accompanied by an adult. Please wear old clothes just in case!