Doug Peltzman: Ceramic Art Master Class
9:00am - 4:30pm
Rosewood Arts Center
2655 Olson Dr., Kettering, OH 45420
Add to calendar 2019-09-28 09:00:00 2019-09-29 16:30:00 +00:00 Doug Peltzman: Ceramic Art Master Class Join acclaimed ceramic artist Doug Peltzman in this two-day demonstration master class fit for beginners to experienced makers who wish to expand their pottery vocabulary. The class will focus on designing and making various types of pots for daily use. The relationship between form and surface decoration will be explored through demonstration and discussion. Doug will share his methodologies on carving and inlaying slip into leather hard clay and bisque fired clay.Peltzman was born in NYC and raised on Long Island. He has been making pots since 2003. Since graduating with his MFA from Penn State in 2010, he established a pottery studio with his wife, Pam, in Shokan, NY. Doug is a founding member of Objective Clay and creator/organizer of the Hudson Valley Pottery Tour. His work has been featured in many national publications and can be found in homes and kitchens across the country. Participants receive a free drop-in pass for a return visit to the Rosewood ceramics studio and access to exclusive materials used during the master class.Fee: $100/Kettering resident; $110/non-residentView the registration page and enroll now!Attention teachers! Rosewood is offering an educational registration discount of $10 off to groups of 3 or more students. Students must be currently enrolled in school to receive the discount. 2655 Olson Dr., Kettering, OH 45420
---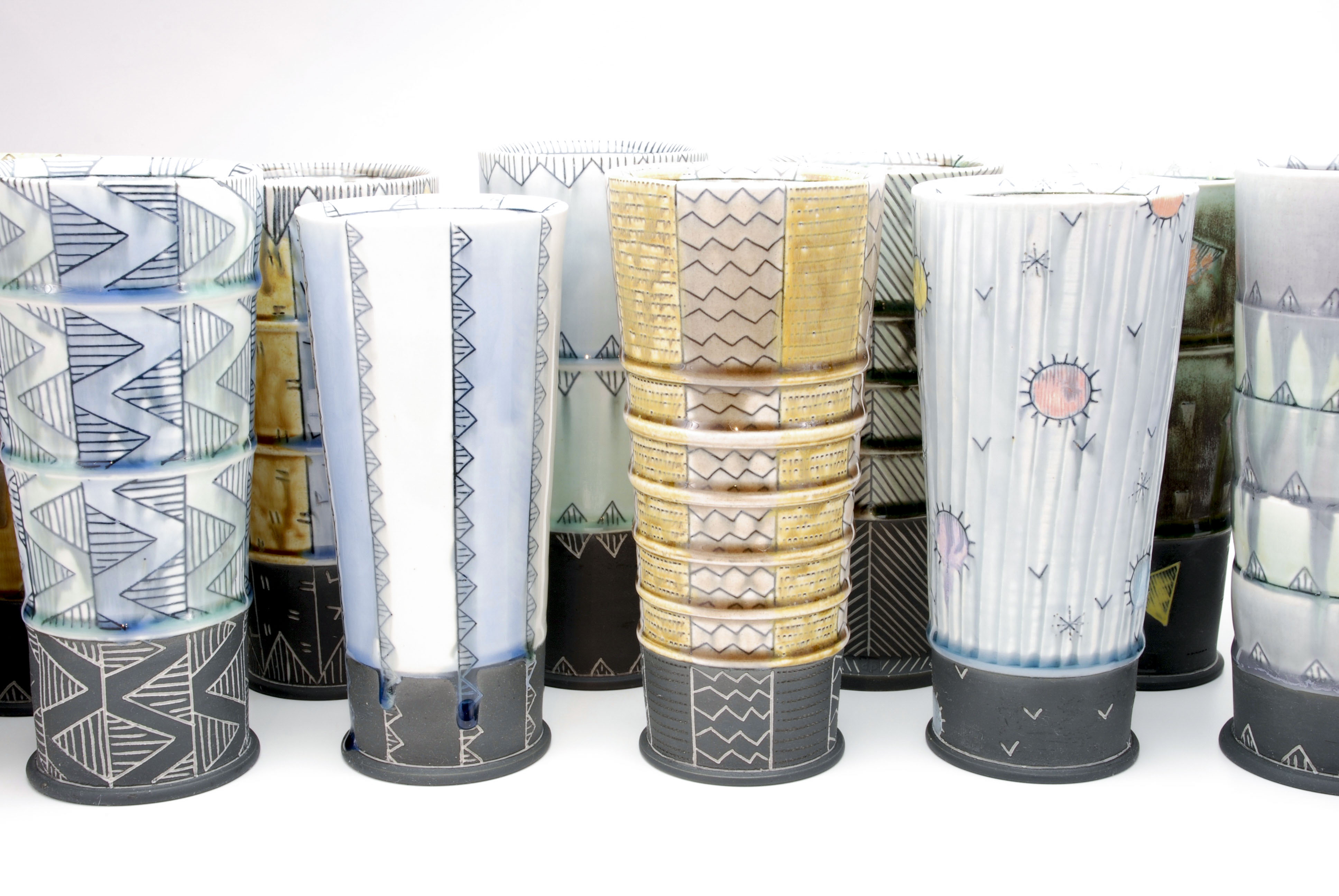 Join acclaimed ceramic artist Doug Peltzman in this two-day demonstration master class fit for beginners to experienced makers who wish to expand their pottery vocabulary. The class will focus on designing and making various types of pots for daily use. The relationship between form and surface decoration will be explored through demonstration and discussion. Doug will share his methodologies on carving and inlaying slip into leather hard clay and bisque fired clay.
Peltzman was born in NYC and raised on Long Island. He has been making pots since 2003. Since graduating with his MFA from Penn State in 2010, he established a pottery studio with his wife, Pam, in Shokan, NY. Doug is a founding member of Objective Clay and creator/organizer of the Hudson Valley Pottery Tour. His work has been featured in many national publications and can be found in homes and kitchens across the country. Participants receive a free drop-in pass for a return visit to the Rosewood ceramics studio and access to exclusive materials used during the master class.
Fee: $100/Kettering resident; $110/non-resident
View the registration page and enroll now!
Attention teachers! Rosewood is offering an educational registration discount of $10 off to groups of 3 or more students. Students must be currently enrolled in school to receive the discount.