11:00am - 3:00pm
Lincoln Park Civic Commons
675 Lincoln Park Blvd., Kettering, OH 45429
Add to calendar 2022-09-17 11:00:00 2022-09-17 15:00:00 +00:00 EcoFest

Be entertained and inspired during this NEW Kettering event that will have a fun and educational focus. All Ages Welcome! Be sure to bring your refillable water bottle and enjoy free refills at our water cooler stations.

• Beekeepers and Honey Station
• Children's Area
• Gardening
• Green Energy
• Tree Hugger Area
• Animal Conservation Area
• Bicycle Station
• Info on Recycling and Composting
• Electric car show with Drive Electric Dayton
• Concessions area
• And Much More!

We are currently seeking groups and individuals who would like to participate in this event. Please contact the Habitat Environmental Center at [email protected] or call 937-296-2477 for more information.

675 Lincoln Park Blvd., Kettering, OH 45429
---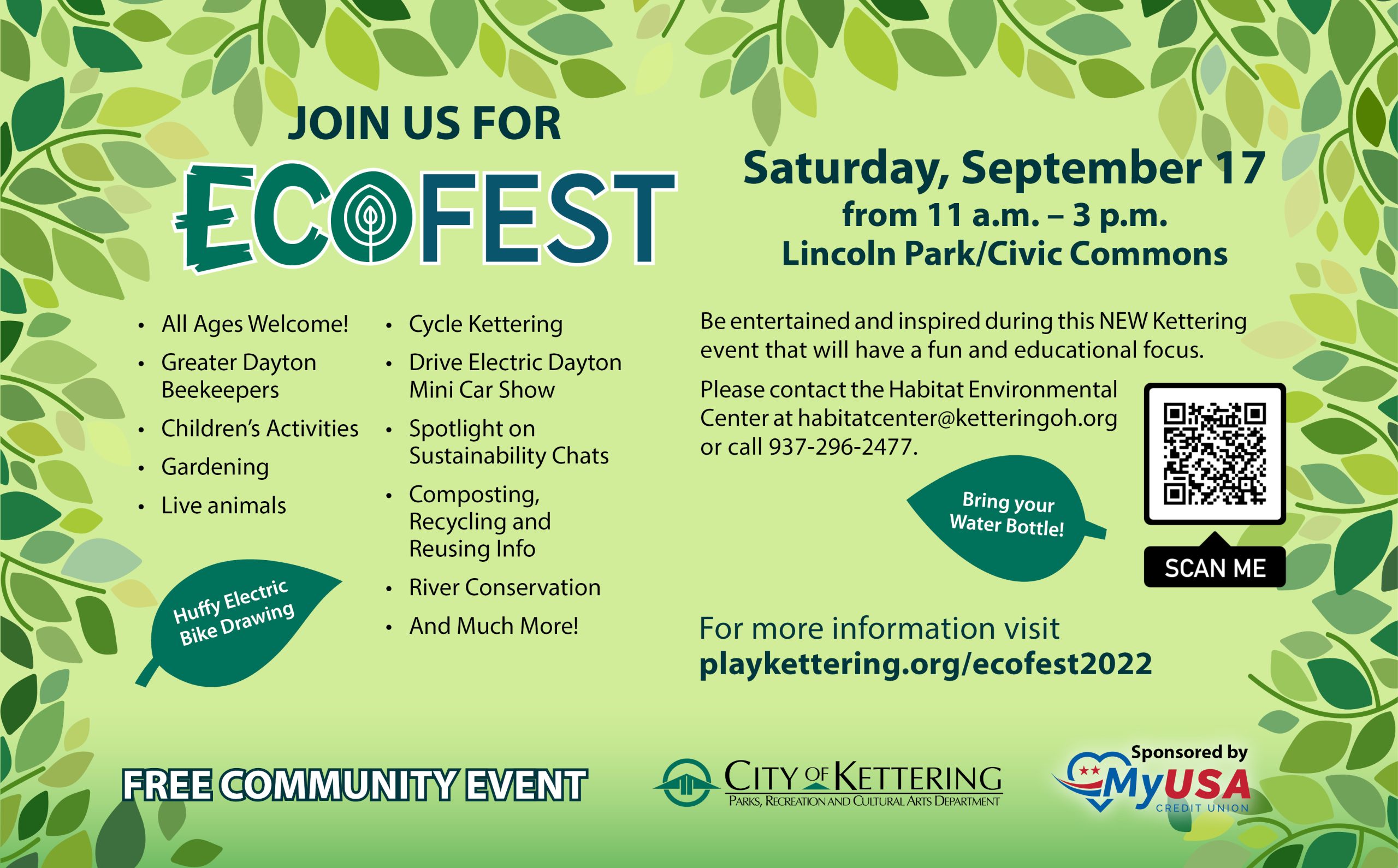 Be entertained and inspired during this NEW Kettering event that will have a fun and educational focus. All Ages Welcome! Be sure to bring your refillable water bottle and enjoy free refills at our water cooler stations.
• Beekeepers and Honey Station
• Children's Area
• Gardening
• Green Energy
• Tree Hugger Area
• Animal Conservation Area
• Bicycle Station
• Info on Recycling and Composting
• Electric car show with Drive Electric Dayton
• Concessions area
• And Much More!
We are currently seeking groups and individuals who would like to participate in this event. Please contact the Habitat Environmental Center at [email protected] or call 937-296-2477 for more information.