6:00pm - 8:00pm
Habitat Environmental Center
3036 Bellflower Street, Kettering , OH 45429
Add to calendar 2019-06-22 18:00:00 2019-06-23 20:00:00 +00:00 Great Kettering Campout Join the Great Kettering Camp-out at the Habitat. Reserve a campsite for your family to set up your base for the night. Enjoy roasting s'mores, campfire stories, a night hike in the woods, and so much more for campers to enjoy. Bring a picnic dinner for your family, and we will provide dessert and a pancake breakfast in the morning.One campsite registration is required per family (two tents).Fee: $25/resident; $28/non-residentView the registration page and enroll (enrollment for this program opens March 4 for Kettering residents and March 11 for nonresidents). 3036 Bellflower Street, Kettering , OH 45429
---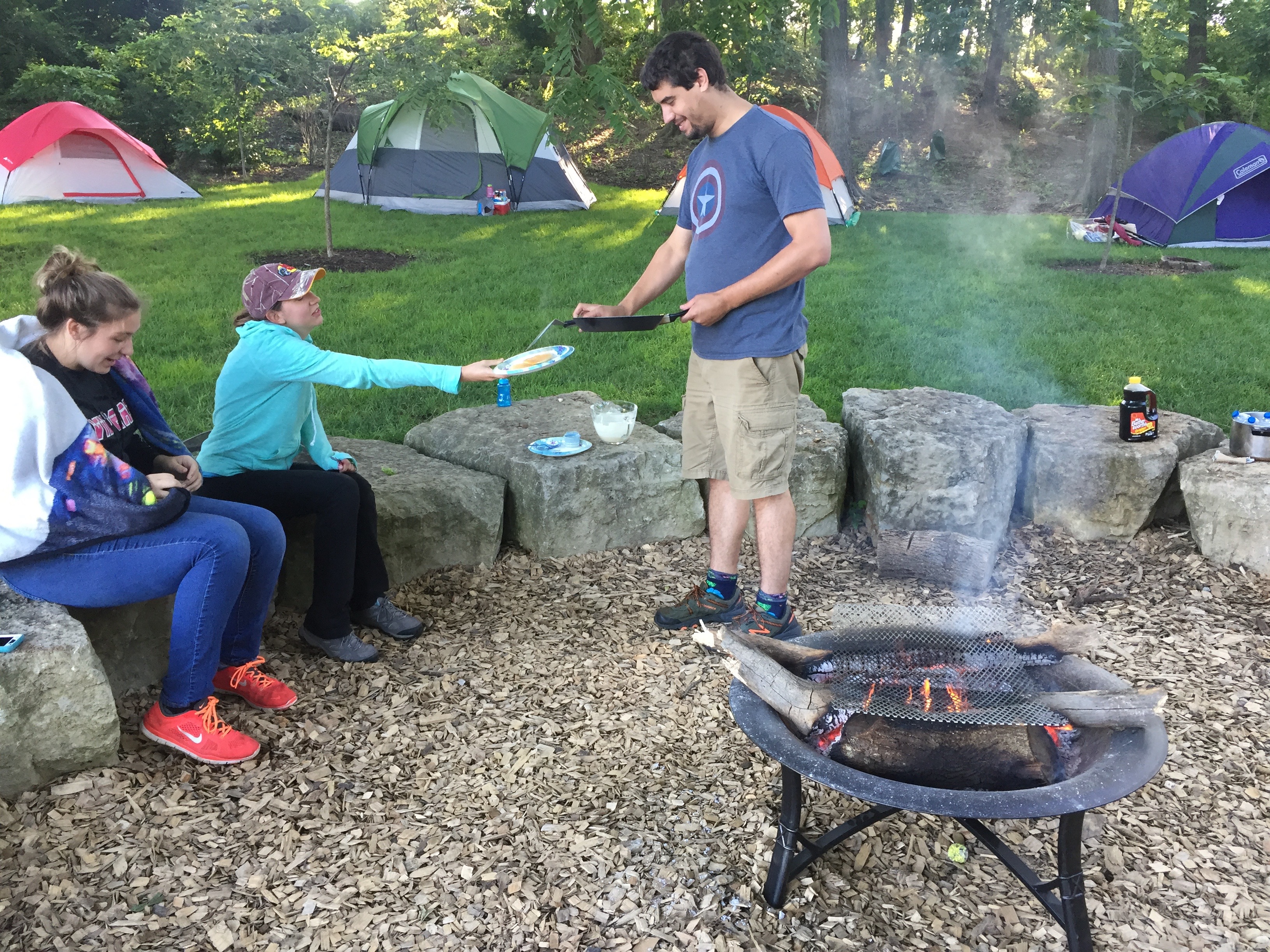 Join the Great Kettering Camp-out at the Habitat. Reserve a campsite for your family to set up your base for the night. Enjoy roasting s'mores, campfire stories, a night hike in the woods, and so much more for campers to enjoy. Bring a picnic dinner for your family, and we will provide dessert and a pancake breakfast in the morning.
One campsite registration is required per family (two tents).
Fee: $25/resident; $28/non-resident
View the registration page and enroll (enrollment for this program opens March 4 for Kettering residents and March 11 for nonresidents).