Kettering Children's Theatre presents Charlotte's Web
7:00pm - 9:00pm
Rosewood Arts Center
2655 Olson Dr., Kettering, OH 45420
Add to calendar 2019-11-08 19:00:00 2019-11-17 21:00:00 +00:00 Kettering Children's Theatre presents Charlotte's Web Charlotte's Web November 8 - 17, 2019 Friday and Saturday performances: 7 p.m.* Sunday performances: 2 p.m. $7 Adults/$5 Kids 12 & under Adapted from the book by E.B. White by Joseph Robinette Directed by Shannon FentThis earnest adaptation of the heartwarming classic children's tale has all the enchanting characters from your youth.  Charlotte through her campaign to save Wilbur shows us all the beauty of friendship and gratitude.Tickets are available at the door, starting a half hour before each performance time. You can also purchase tickets in advance at the Rosewood Arts Centre front desk or by calling Rosewood at 296-0294.*A sign language interpreter will be assisting during the 7 pm performance on Saturday, November 16.Complimentary refreshments will be served at intermission.View more about Kettering Children's Theatre 2655 Olson Dr., Kettering, OH 45420
---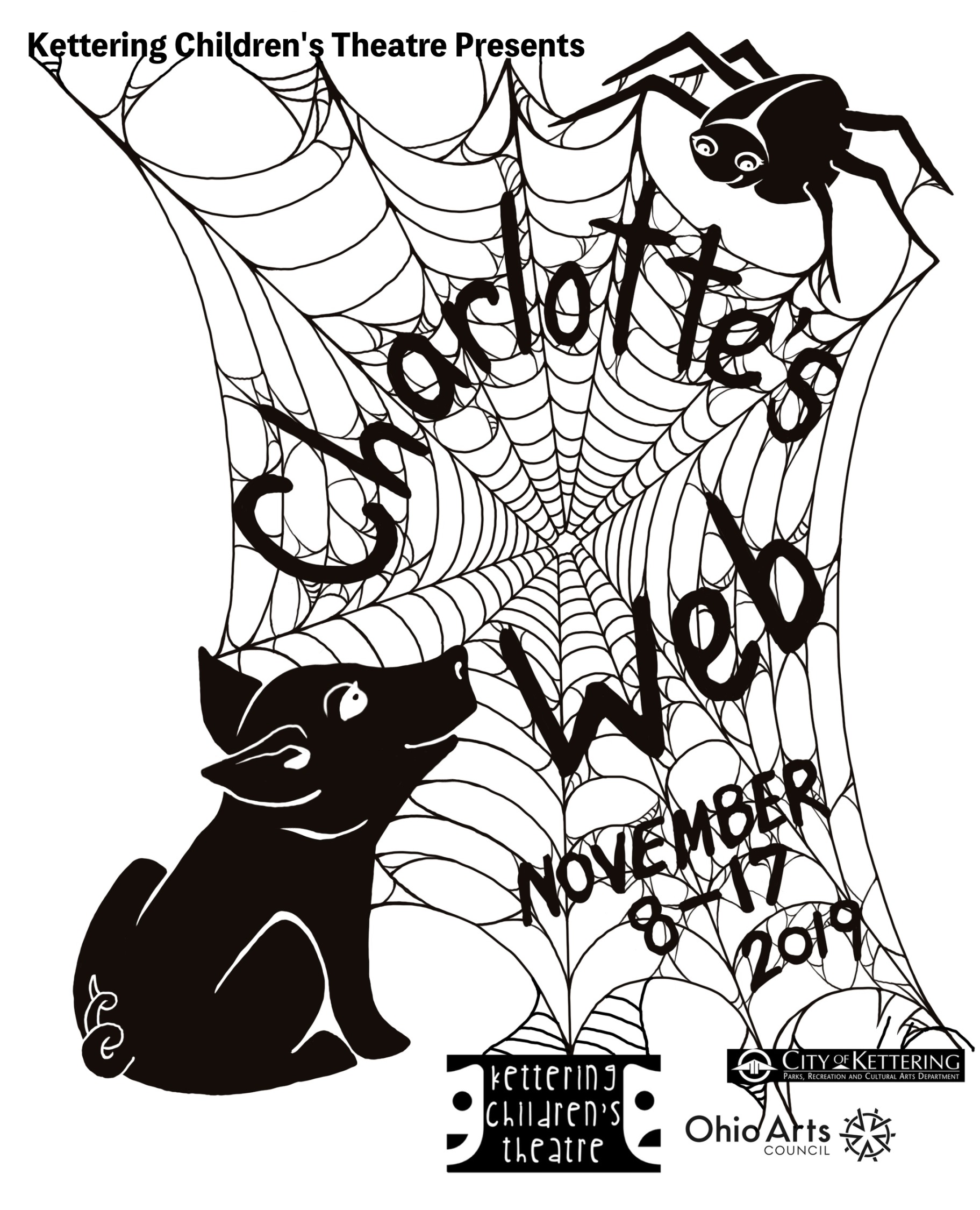 Charlotte's Web
November 8 – 17, 2019
Friday and Saturday performances: 7 p.m.*
Sunday performances: 2 p.m.
$7 Adults/$5 Kids 12 & under
Adapted from the book by E.B. White by Joseph Robinette
Directed by Shannon Fent
This earnest adaptation of the heartwarming classic children's tale has all the enchanting characters from your youth.  Charlotte through her campaign to save Wilbur shows us all the beauty of friendship and gratitude.
Tickets are available at the door, starting a half hour before each performance time. You can also purchase tickets in advance at the Rosewood Arts Centre front desk or by calling Rosewood at 296-0294.
*A sign language interpreter will be assisting during the 7 pm performance on Saturday, November 16.
Complimentary refreshments will be served at intermission.