POSTPONED Kettering Children's Theatre presents Snow White and the Seven Dwarfs
7:00pm - 9:00pm
Rosewood Arts Center
2655 Olson Dr., Kettering, OH 45420
Add to calendar 2020-03-27 19:00:00 2020-04-05 21:00:00 +00:00 POSTPONED Kettering Children's Theatre presents Snow White and the Seven Dwarfs

This program has been postponed.Snow White and the Seven Dwarfs A Fairy Tale Play Based on the Story of the Brothers Grimm March 27-29, 2020, April 3-5, 2020 Friday and Saturday performances: 7 p.m.* Sunday performances: 2 p.m. $7 Adults/$5 Kids 12 & under Produced by special arrangement with Samuel French, Inc. Directed by Shannon FentCast out by the wicked queen, Snow White enjoys life in a cozy cottage of Seven Dwarfs until one bite from a poisoned apple sends her into eternal slumber. Who's the only one who can break the spell? A handsome prince.Tickets are available at the door, starting a half hour before each performance time. You can also purchase tickets in advance at the Rosewood Arts Centre front desk or by calling Rosewood at 937-296-0294.*A sign language interpreter will be assisting during the 7 pm performance on Saturday, April 4.Complimentary refreshments will be served at intermission.

2655 Olson Dr., Kettering, OH 45420
---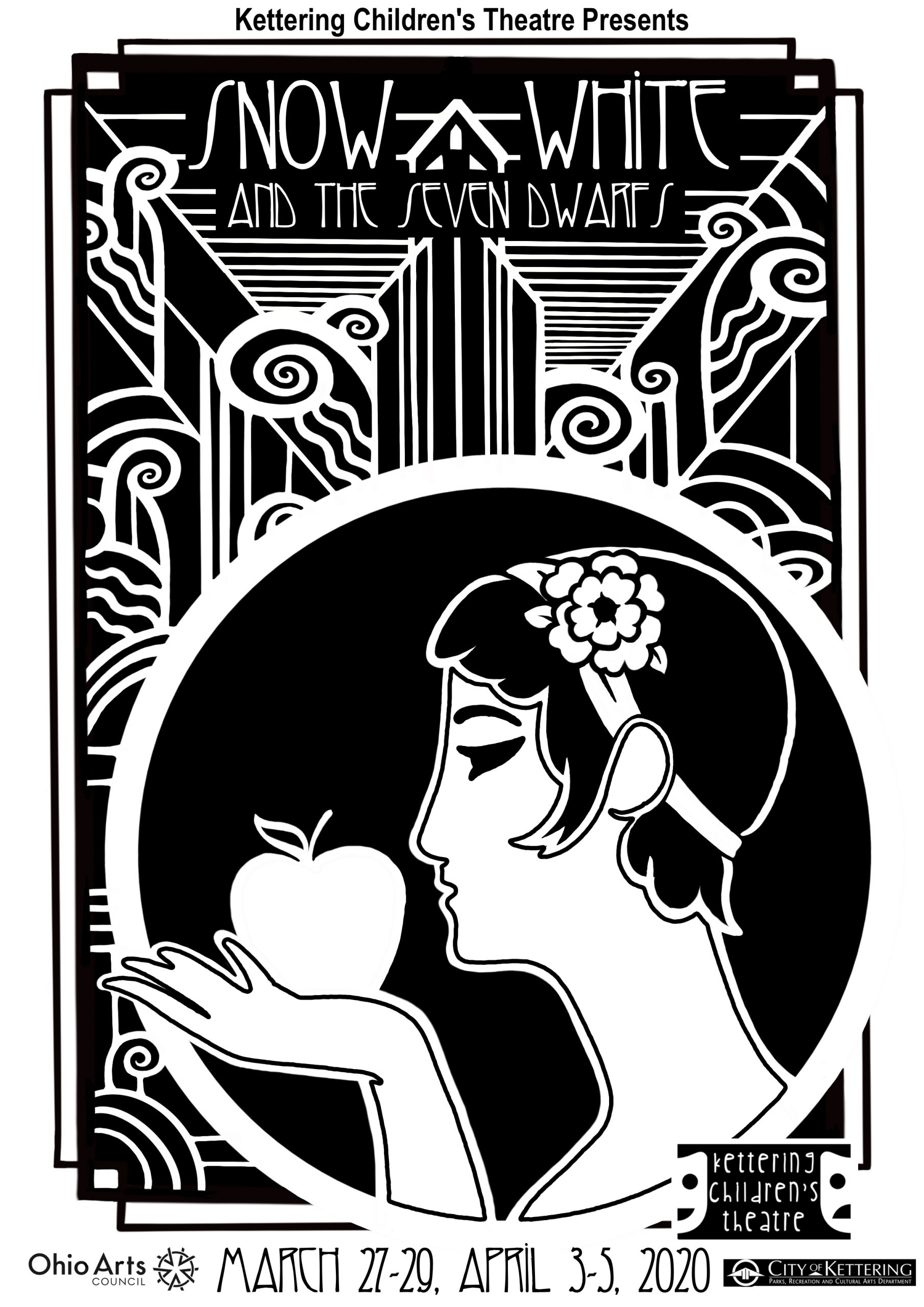 This program has been postponed.
Snow White and the Seven Dwarfs
A Fairy Tale Play Based on the Story of the Brothers Grimm
March 27-29, 2020, April 3-5, 2020
Friday and Saturday performances: 7 p.m.*
Sunday performances: 2 p.m.
$7 Adults/$5 Kids 12 & under
Produced by special arrangement with Samuel French, Inc.
Directed by Shannon Fent
Cast out by the wicked queen, Snow White enjoys life in a cozy cottage of Seven Dwarfs until one bite from a poisoned apple sends her into eternal slumber. Who's the only one who can break the spell? A handsome prince.
Tickets are available at the door, starting a half hour before each performance time. You can also purchase tickets in advance at the Rosewood Arts Centre front desk or by calling Rosewood at 937-296-0294.
*A sign language interpreter will be assisting during the 7 pm performance on Saturday, April 4.
Complimentary refreshments will be served at intermission.