Kettering Children's Theatre presents The Magic Harmonica and Other Fanciful Tales
7:00pm - 9:00pm
Rosewood Arts Center
2655 Olson Dr., Kettering, OH 45420
Add to calendar 2019-03-29 19:00:00 2019-04-07 21:00:00 +00:00 Kettering Children's Theatre presents The Magic Harmonica and Other Fanciful Tales Travel to a magical kingdom to help Princess Julia rescue her favorite monster, have your wishes granted by a mysterious peddler's harmonica, follow young Michelle into an enchanted wood, and watch as a group of forest creatures tries to put on a play.This collection of four enchanting tales sparkles with charm, wit, imagination and a quirky sense of humor. The four plays are written by Janet Layberry and are produced by special arrangement with Eldridge Publishing Co.Complimentary refreshments will be served at intermission during each performance.Production dates and times are:Fridays, March 29 and April 5 at 7pm Saturdays, March 30 and April 6 at 7pm Sundays, March 31 and April 7 at 2pm * Saturday, April 6 performance will be sign interpreted.Tickets are available at the door, starting a half hour before each performance time. You can also purchase tickets in advance at the Rosewood Arts Centre front desk or by calling Rosewood at 296-0294.View more information about Kettering Children's Theatre and see complete ticket information. 2655 Olson Dr., Kettering, OH 45420
---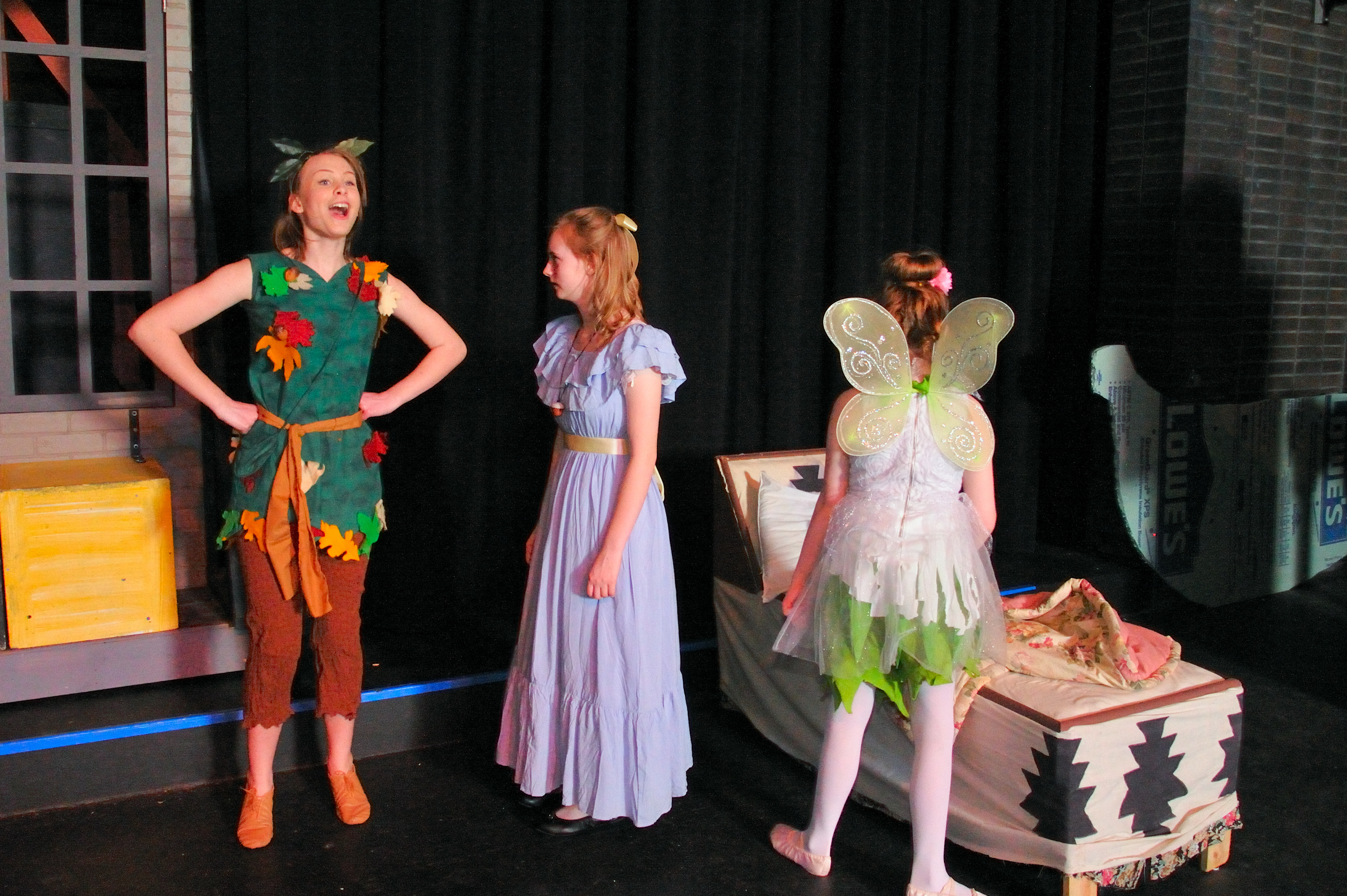 Travel to a magical kingdom to help Princess Julia rescue her favorite monster, have your wishes granted by a mysterious peddler's harmonica, follow young Michelle into an enchanted wood, and watch as a group of forest creatures tries to put on a play.
This collection of four enchanting tales sparkles with charm, wit, imagination and a quirky sense of humor. The four plays are written by Janet Layberry and are produced by special arrangement with Eldridge Publishing Co.
Complimentary refreshments will be served at intermission during each performance.
Production dates and times are:
Fridays, March 29 and April 5 at 7pm
Saturdays, March 30 and April 6 at 7pm
Sundays, March 31 and April 7 at 2pm
* Saturday, April 6 performance will be sign interpreted.
Tickets are available at the door, starting a half hour before each performance time. You can also purchase tickets in advance at the Rosewood Arts Centre front desk or by calling Rosewood at 296-0294.
View more information about Kettering Children's Theatre and see complete ticket information.