Kettering Cooks Contest: Holiday Favorites
4:00pm - 5:00pm
Charles I. Lathrem Senior Center
2900 Glengarry Drive, Kettering, OH 45420
Add to calendar 2018-11-25 16:00:00 2018-11-25 17:00:00 UTC Kettering Cooks Contest: Holiday Favorites Do you have a favorite holiday-inspired dish you love to make? Register to compete in Kettering Cooks Contest: Holiday Favorites. Registration and entry form are due November 2. Pick up your registration form at the Kettering Recreation Complex or complete the form provided along with a copy of your original recipe and entry fee ($5/residents; $7/non-resident). All food must be prepared prior to contest. View and download the registration form. View the event flyer. One adult winner (17+ year olds) and one child winner (up to 17 years old) will be determined. Each winner will receive a holiday-themed gift basket, chef's apron and hat, certificate and name/picture on City's website and Facebook. Examples of Holiday Favorites: pumpkin pie, apple pie, brownies, rolled sugar cookies, pumpkin roll, etc. For more information, call or email molly.gross@ketteringoh.org. The public may attend to sample and vote for their favorite for a $5 drop-in fee on Sunday, November 25 between 4 and 5 p.m. 2900 Glengarry Drive, Kettering, OH 45420
---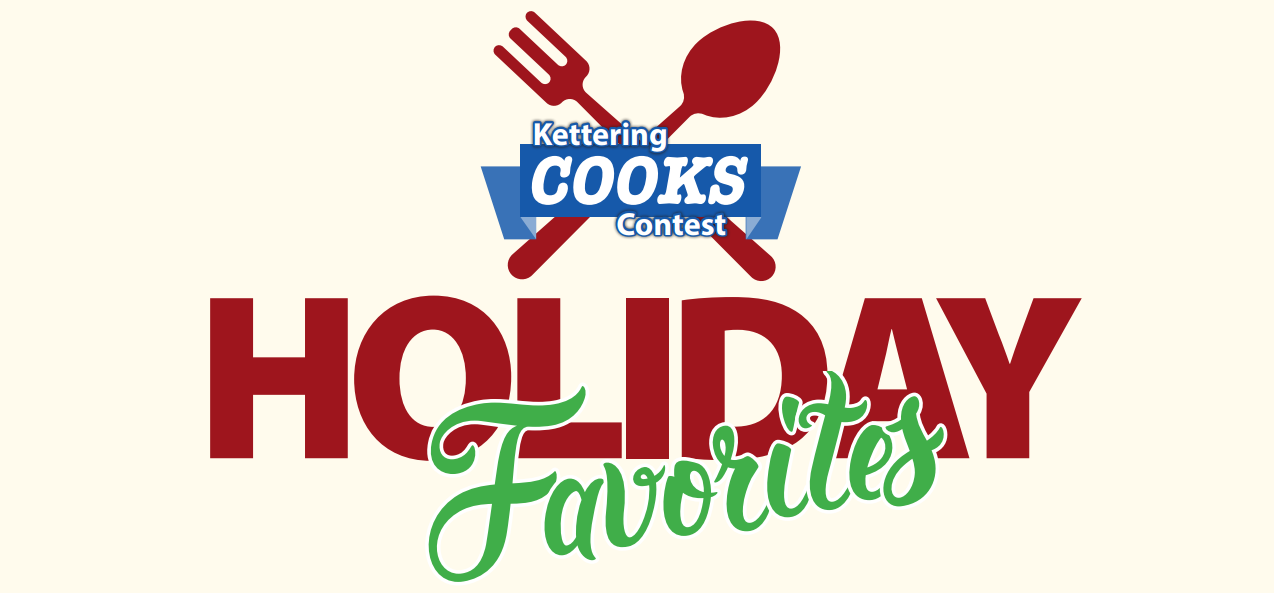 Do you have a favorite holiday-inspired dish you love to make? Register to compete in Kettering Cooks Contest: Holiday Favorites. Registration and entry form are due November 2. Pick up your registration form at the Kettering Recreation Complex or complete the form provided along with a copy of your original recipe and entry fee ($5/residents; $7/non-resident). All food must be prepared prior to contest.
View and download the registration form.
One adult winner (17+ year olds) and one child winner (up to 17 years old) will be determined. Each winner will receive a holiday-themed gift basket, chef's apron and hat, certificate and name/picture on City's website and Facebook.
Examples of Holiday Favorites: pumpkin pie, apple pie, brownies, rolled sugar cookies, pumpkin roll, etc.
For more information, call or email molly.gross@ketteringoh.org. The public may attend to sample and vote for their favorite for a $5 drop-in fee on Sunday, November 25 between 4 and 5 p.m.