6:00pm - 10:00pm
Delco Park
1700 Delco Park Dr., Kettering, OH 45429
Add to calendar 2019-07-04 18:00:00 2019-07-04 22:00:00 +00:00 Kettering's Go 4th! Celebrate Independence Day with us in beautiful Delco Park!The City of Kettering presents entertainment, food vendors, a fun kids' zone (open 6-8 pm) and an AWESOME fireworks show! Bring your family, friends and lawn chairs and get ready to celebrate Go 4th! This event is free and open to all.Event Schedule:6 – 8 p.m. | Fun Kids Zone6 – 10 p.m. | Enjoy great food from our food truck vendors6:45 - 7:45 p.m. | Shadowlife performance7:45-8:15 p.m. | Colors Presentation & Patriotic Ceremony8:15 - 9:00 p.m. | Stranger (first set)9:15 -9:55 p.m. | Stranger (second set)10 - 10:30 p.m.| FIREWORKS!Please be aware this event will be held rain or shine and the fireworks will not be rescheduled. Thank you to our sponsor!

Top Tips to Go 4th!

Want to have your best Fourth of July ever? Check out our top tips for enjoying Kettering's spectacular Go 4th! celebration.Tip #1 - What to bring, what not to bringGet comfortable for an evening of patriotic fun. Bring chairs, blankets, snacks, refreshments and your camera. We have a great array of food truck vendors available for you as well. Please leave alcohol, tents, drones and pets at home.Tip #2 - We've got the fireworks coveredPlease leave your sparklers and fireworks at home. Don't worry, we've got this covered. We have an awesome fireworks display planned for your scheduled to begin at 10 p.m.!Tip #3 - Plan accordinglyWhat happens when you host the biggest party of the year? A LOT of people show up! Before you head out to Delco Park, plan your route and where you will park. All parking within Delco Park will be reserved for accessible parking. Want an even better idea? Walk or ride your bike!Tip #4 - Schedule your funEach year, we put our hearts into planning a fun, active and festive Independence Day celebration for our guests. Go 4th! offers live music, a kid's play zone and tasty concessions. Review our schedule of events before the big day so you don't miss a moment of it!Tip #5 - The only thing we can't control is the weatherMother Nature doesn't always cooperate but we won't let that dampen our spirits. Go 4th! is held rain or shine. Check our facebook or twitter page for event updates.Tip #6 - Safety FirstSafety of our guests, staff and the community is our top priority. Please be aware of your surroundings and the thousands of pedestrians entering and exiting Delco Park.Tip #7 - No Drone ZoneGo 4th! is a no drone zone! Due to safety concerns, drones are prohibited from the festival. You're welcome to bring handheld cameras and phones to capture the magic. 1700 Delco Park Dr., Kettering, OH 45429
---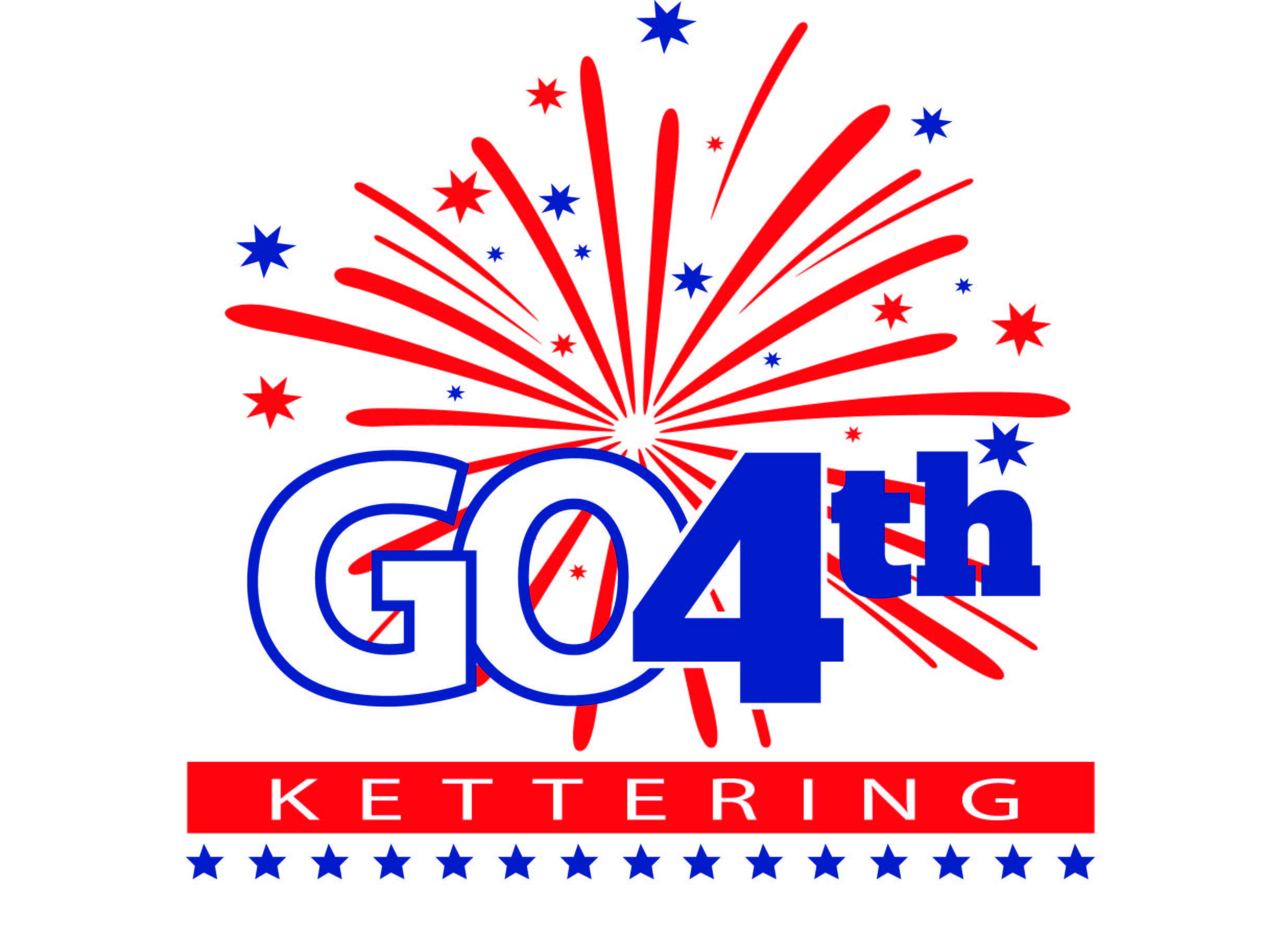 Celebrate Independence Day with us in beautiful Delco Park!
The City of Kettering presents entertainment, food vendors, a fun kids' zone (open 6-8 pm) and an AWESOME fireworks show! Bring your family, friends and lawn chairs and get ready to celebrate Go 4th! This event is free and open to all.
Event Schedule:
6 – 8 p.m. | Fun Kids Zone
6 – 10 p.m. | Enjoy great food from our food truck vendors
6:45 – 7:45 p.m. | Shadowlife performance
7:45-8:15 p.m. | Colors Presentation & Patriotic Ceremony
8:15 – 9:00 p.m. | Stranger (first set)
9:15 -9:55 p.m. | Stranger (second set)
10 – 10:30 p.m.| FIREWORKS!
Please be aware this event will be held rain or shine and the fireworks will not be rescheduled. 
Thank you to our sponsor!

Top Tips to Go 4th!
Want to have your best Fourth of July ever? Check out our top tips for enjoying Kettering's spectacular Go 4th! celebration.
Tip #1 – What to bring, what not to bring
Get comfortable for an evening of patriotic fun. Bring chairs, blankets, snacks, refreshments and your camera. We have a great array of food truck vendors available for you as well. Please leave alcohol, tents, drones and pets at home.
Tip #2 – We've got the fireworks covered
Please leave your sparklers and fireworks at home. Don't worry, we've got this covered. We have an awesome fireworks display planned for your scheduled to begin at 10 p.m.!
Tip #3 – Plan accordingly
What happens when you host the biggest party of the year? A LOT of people show up! Before you head out to Delco Park, plan your route and where you will park. All parking within Delco Park will be reserved for accessible parking. Want an even better idea? Walk or ride your bike!
Tip #4 – Schedule your fun
Each year, we put our hearts into planning a fun, active and festive Independence Day celebration for our guests. Go 4th! offers live music, a kid's play zone and tasty concessions. Review our schedule of events before the big day so you don't miss a moment of it!
Tip #5 – The only thing we can't control is the weather
Mother Nature doesn't always cooperate but we won't let that dampen our spirits. Go 4th! is held rain or shine. Check our facebook or twitter page for event updates.
Tip #6 – Safety First
Safety of our guests, staff and the community is our top priority. Please be aware of your surroundings and the thousands of pedestrians entering and exiting Delco Park.
Tip #7 – No Drone Zone
Go 4th! is a no drone zone! Due to safety concerns, drones are prohibited from the festival. You're welcome to bring handheld cameras and phones to capture the magic.