Treefest 2020 – Postponed
9:00am - 12:00pm
Pondview Park
2320 Pondview Park Dr., Kettering, Ohio 45420
Add to calendar 2020-04-18 09:00:00 2020-04-18 12:00:00 +00:00 Treefest 2020 - Postponed This event has been postponed until further notice.TreeFest has become a yearly tradition for many residents. Join us this year and help plant trees and flowers for our pollinator friends, clean up the park, talk with firefighters, meet City officials, and enjoy giving back to planet earth! Bring gloves, shovels and a watering container if you have them! Open to all ages. Children must be accompanied by an adult.Learn all about trees in Kettering and what it takes to become a Tree City!For more information, call the Habitat Environmental Center at 296-2477 or email habitatcenter@ketteringoh.org.

Thank you to our sponsor, Tree Care Inc.!

2320 Pondview Park Dr., Kettering, Ohio 45420
---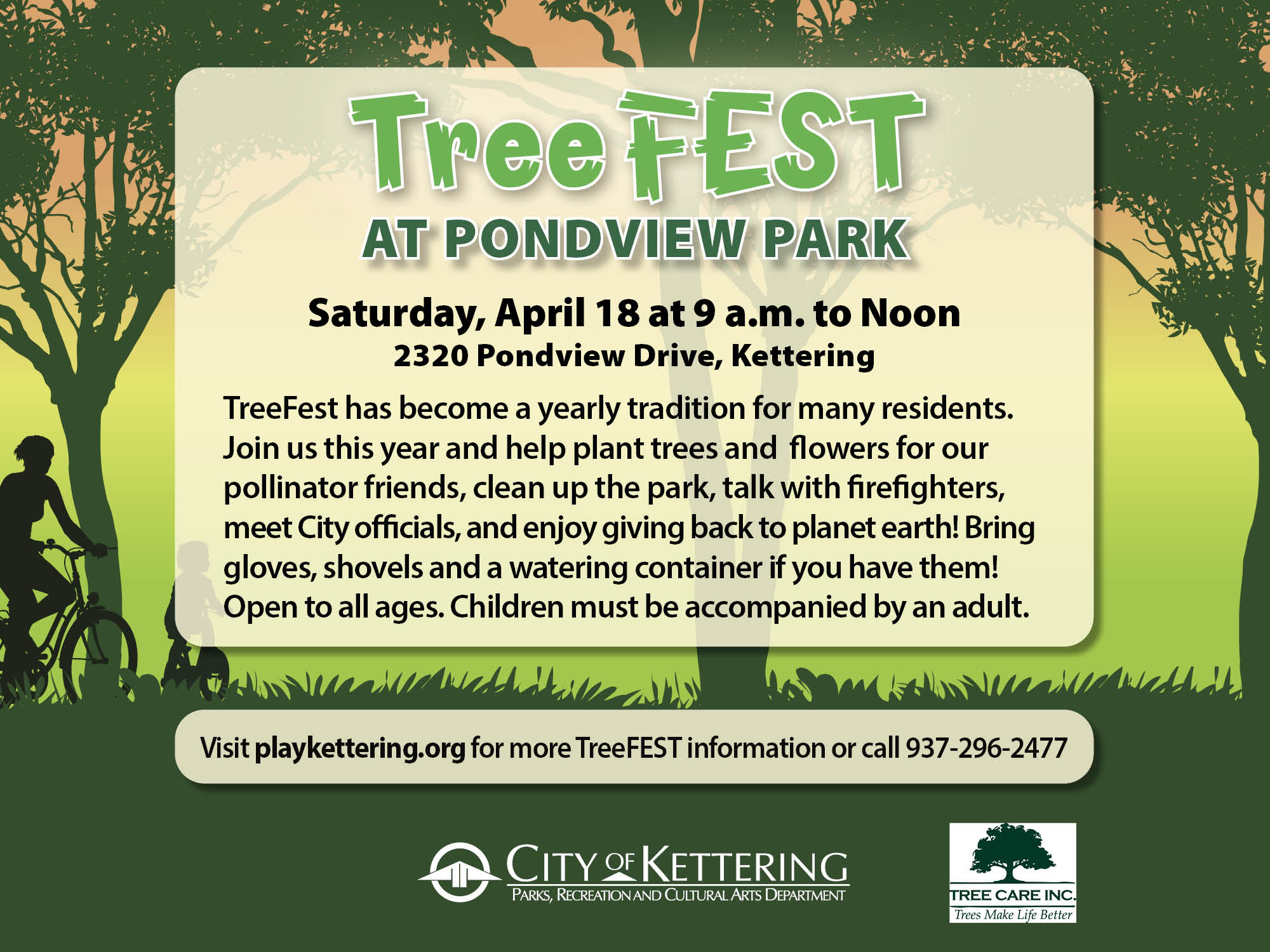 This event has been postponed until further notice.
TreeFest has become a yearly tradition for many residents. Join us this year and help plant trees and flowers for our pollinator friends, clean up the park, talk with firefighters, meet City officials, and enjoy giving back to planet earth! Bring gloves, shovels and a watering container if you have them! Open to all ages. Children must be accompanied by an adult.
Learn all about trees in Kettering and what it takes to become a Tree City!
For more information, call the Habitat Environmental Center at 296-2477 or email habitatcenter@ketteringoh.org.
Thank you to our sponsor, Tree Care Inc.!