TreeFest Poster Art Contest
---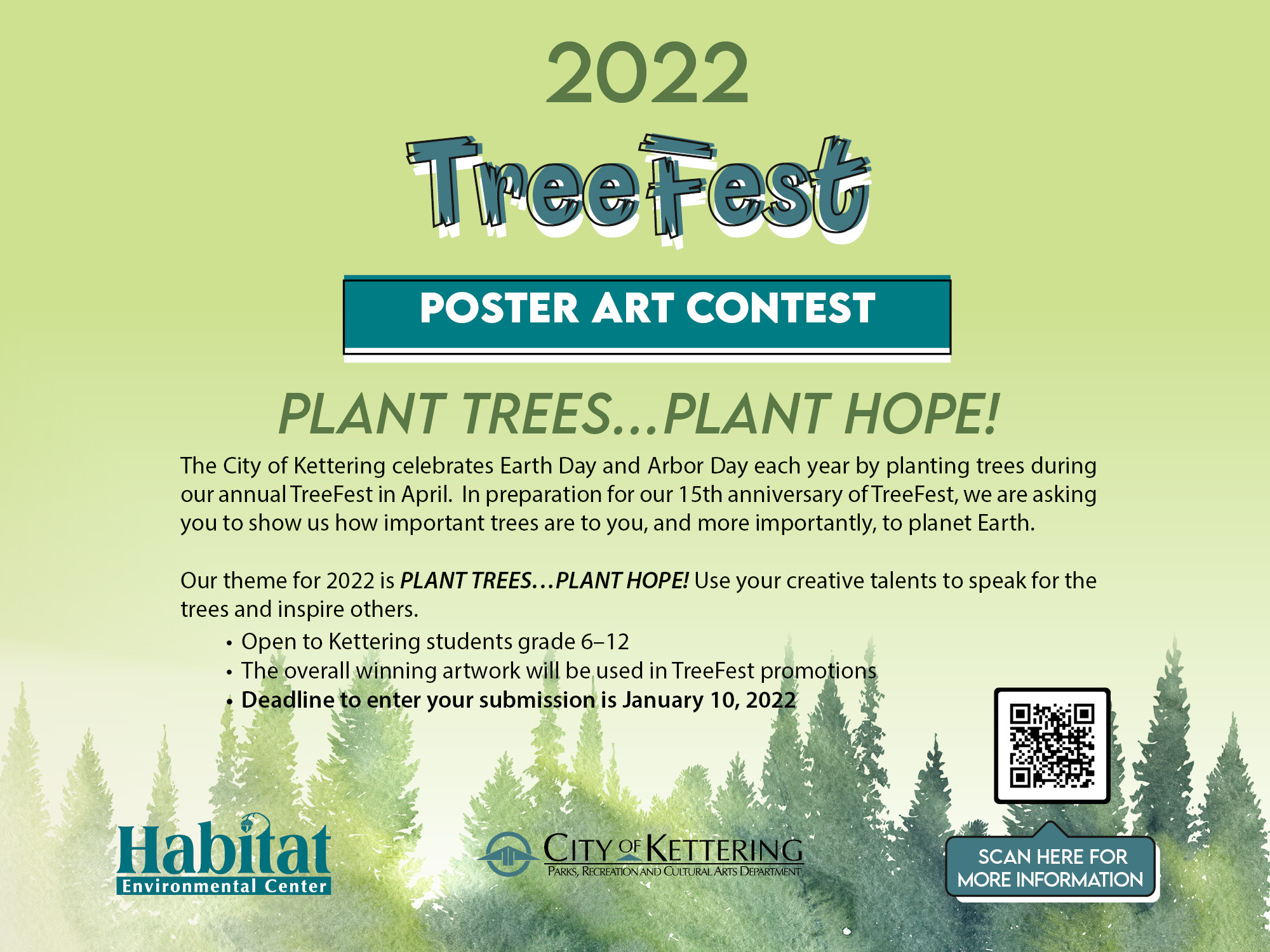 The Habitat Environmental Center's TreeFest poster art contest is open for submissions! Kettering students in grades 6 – 12 have until January 10, 2022 to show us how important trees are to you. See more info below. View and download the entry form (PDF)
Here's some inspiration to help you get started!
How do trees inspire us?
Trees provide us with many elements necessary for survival, including clean air, access to clear water, shade, and food. They also give us hope and insight, and courage to persevere – even in the harshest conditions. Trees teach us to stay rooted while soaring to great heights.
What is the meaning of 'he who plants a tree plants a hope'?
We know that trees give food, shelter, and protection; their absence will naturally be devastating for everyone inhabiting this planet. Trees provide us with many benefits!