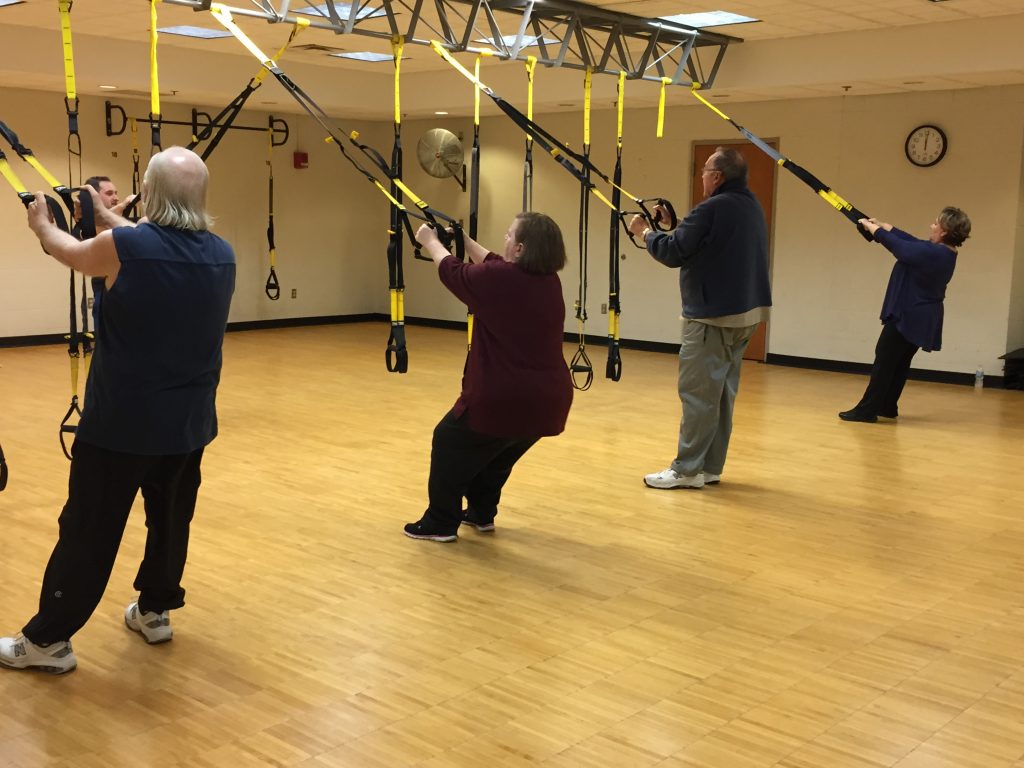 The Parkinson's Circuit Class, held twice weekly at the Kettering Recreation Complex, is a specialized program tailored to individuals living with Parkinson's. Studies by the National Parkinson's Foundation indicate that those living with Parkinson's can benefit from an exercise program that includes stretching, aerobic exercise and resistance training. Through a carefully developed exercise routine, individuals with Parkinson's may be able to slow the progression of the disease and improve their mobility and independence.
"I've been teaching the Parkinson's class for about a year now," said fitness trainer and class instructor, Nick. "To get certified [to teach this class], you have to be an ASCM-certified personal trainer or have a bachelor's degree in a health-related field. I received training from Dr. Kurt Jackson [who is a professor of physical therapy at the University of Dayton] while I was waiting for my certification class. He went over the science of what happens to the brain when sometime is diagnosed with the disease, and how to take steps to combat it with physical activity."
A grant from the National Parkinson's Foundation of Ohio, along with generous support from the community, helped to make the class a reality. Since the program began, numerous participants have taken part.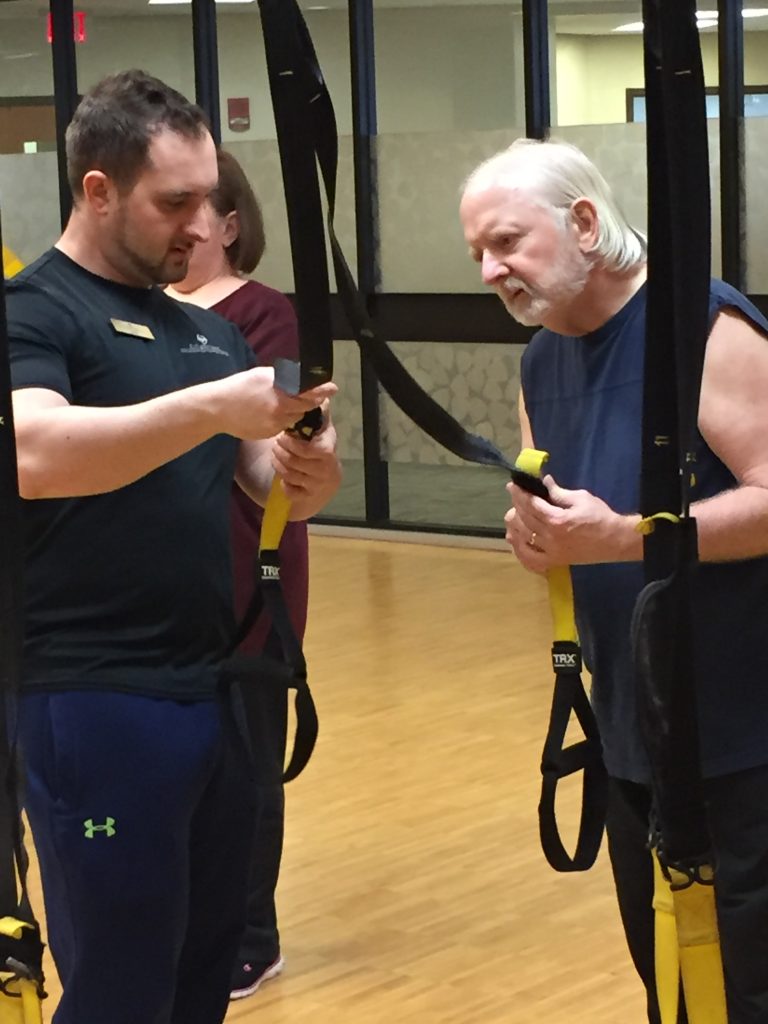 Activities include mobility exercises with plastic poles, boxing at intervals, walking laps while performing upper and lower body movements and a TRX component, which helps with balance and core strengthening. Nick explains each exercise to the class and discusses which muscle groups it will work.
The class is primarily a low-impact, social experience and can be easily modified to the individual. It's definitely still a great workout, though. "This is a more intense workout compared to some other programs," said Jim, who recently began taking part. He was diagnosed in December of 2016 and moved to the Kettering area from Columbus not long ago. "It pushes and stretches me. This class works wonders."
"I was just diagnosed and my doctor recommended the class," said Diane, a class participant. "It has made a big difference – my balance is a lot better."
John, another member of the class, agreed. "I've had Parkinson's for 10 years and found this class on the PlayKettering App," he said. "I also play pickleball, tennis and golf. This class uses muscles I don't usually use with the other sports. It's been a good thing. A very good thing."
The Parkinson's Circuit Class is a drop-in program, held on Tuesdays and Thursdays at 11:30am at the Kettering Recreation Complex, Studio B with a $5 Kettering resident/$10 nonresident fee (you can also use your exercise pass for this program). New participants are always welcome. View more information about Kettering's fitness facilities.
*Please consult your doctor before beginning any fitness program.*