Fitness and Wellness Amenities
State of the Art Equipment
With affordable pricing.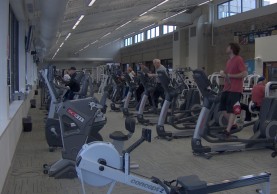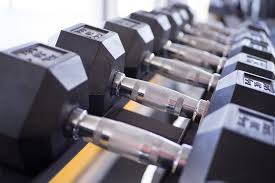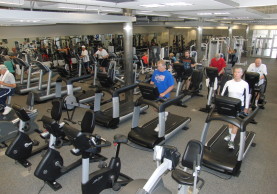 ---
Questions on Hours, Pricing or Other Information
Contact the Kettering Recreation Complex at 296-2587
or the Kettering Fitness and Wellness Center at 293-4348
---
---
Cardiovascular Equipment
Life Fitness lifecycles, Summit Trainers, cross trainers and treadmills. Precor treadmills and elliptical machines, Schwinn Air Dyne and Wind Sprint bikes and Concept II rowing machines.
Strength Training Equipment
Life Fitness, Hammer Strength (plate loading), Olympic free weights, dumbbells (3-110) and plenty of accessories.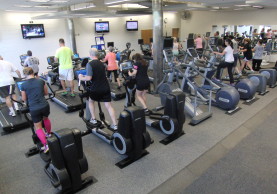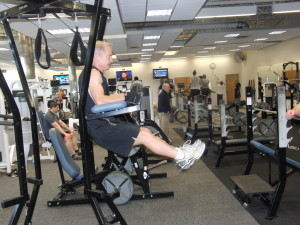 Cardio Theater
A fully integrated Cardio Theater system, with a diverse viewing and listening selection and HD plasma TVs, keep members from getting bored while burning thousands of calories.
Additional Amenities
Be sure to take advantage of our many other amenities such as showers, sauna and steam room, whirlpool (see hours), lap pool, walk/run track (banked mondo surface) and gymnasium (an additional fee may be required).
---