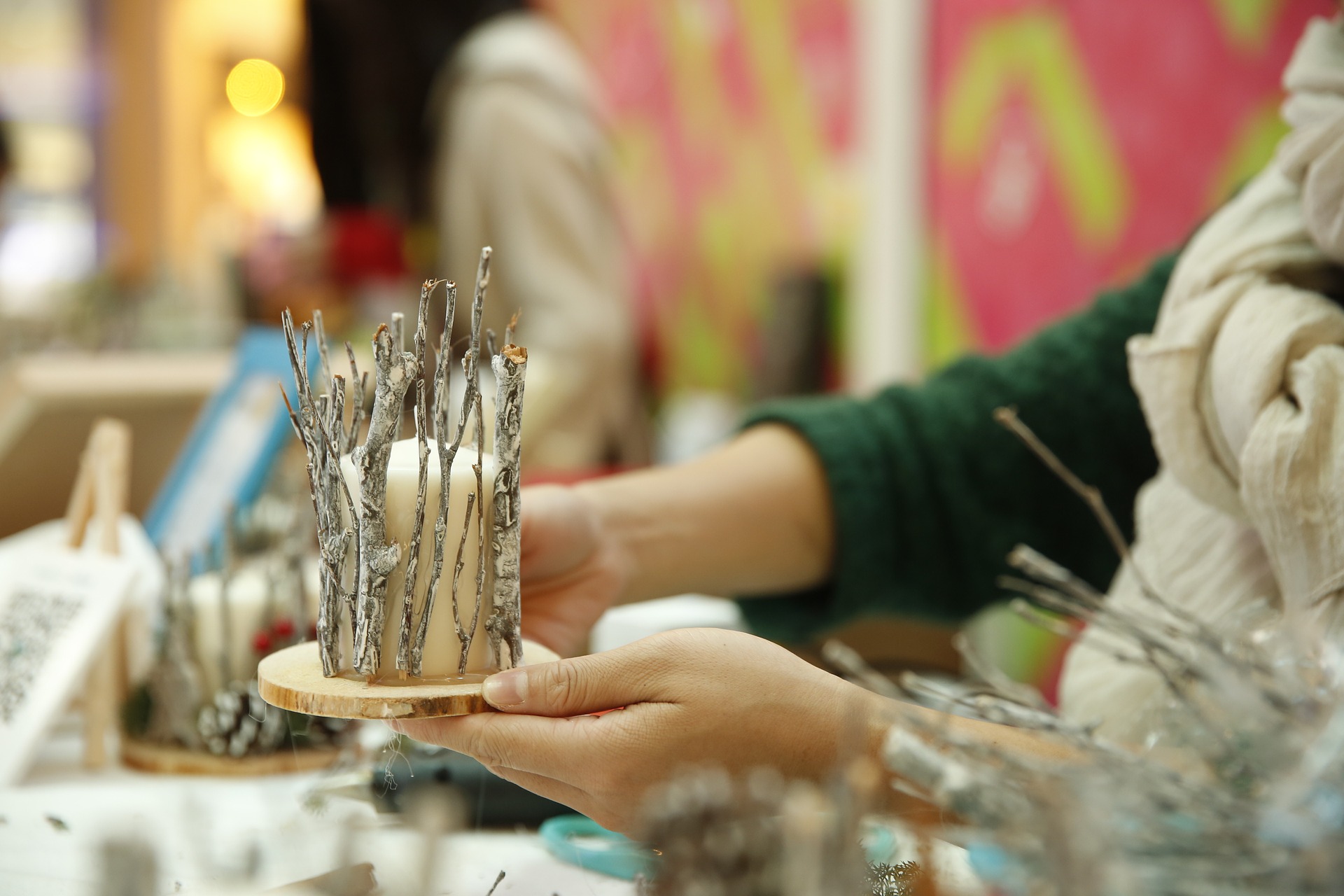 Rosewood Arts Centre's premier annual event, Art on the Commons, is almost here! We're celebrating a major milestone this time around -this fine arts and crafts festival has been going strong for 30 years! The festival features over 100 artists in a variety of media. All the artwork is juried to make sure the quality is top notch. Perusing the booths is a great way to spend a Sunday. Here are some of the many fun things to check out at the event, affectionately known around here as AOTC!
1.  All the art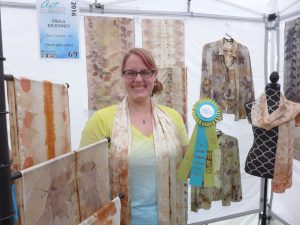 So, 100 artists. As always, it's a great mix of new folks and returning favorites. This year's categories are ceramics, digital art, fiber/leather, glass, jewelry, mixed media, painting, photography, sculpture, works on paper and wood.
We mentioned jurying – wondering what that means? Our three jurors, Eve Fleck, Director of Marketing and Communications for the Springfield Museum of Art; Marta Hewett, the owner of Marta Hewett Gallery in Cincinnati; and Kettering Arts Council member Alex Ignatiou, reviewed all the AOTC submissions and ranked each artist based on design, originality, presentation, audience appeal and eligibility. Come see (and buy) the artwork that stood out from the crowd.
2. The setting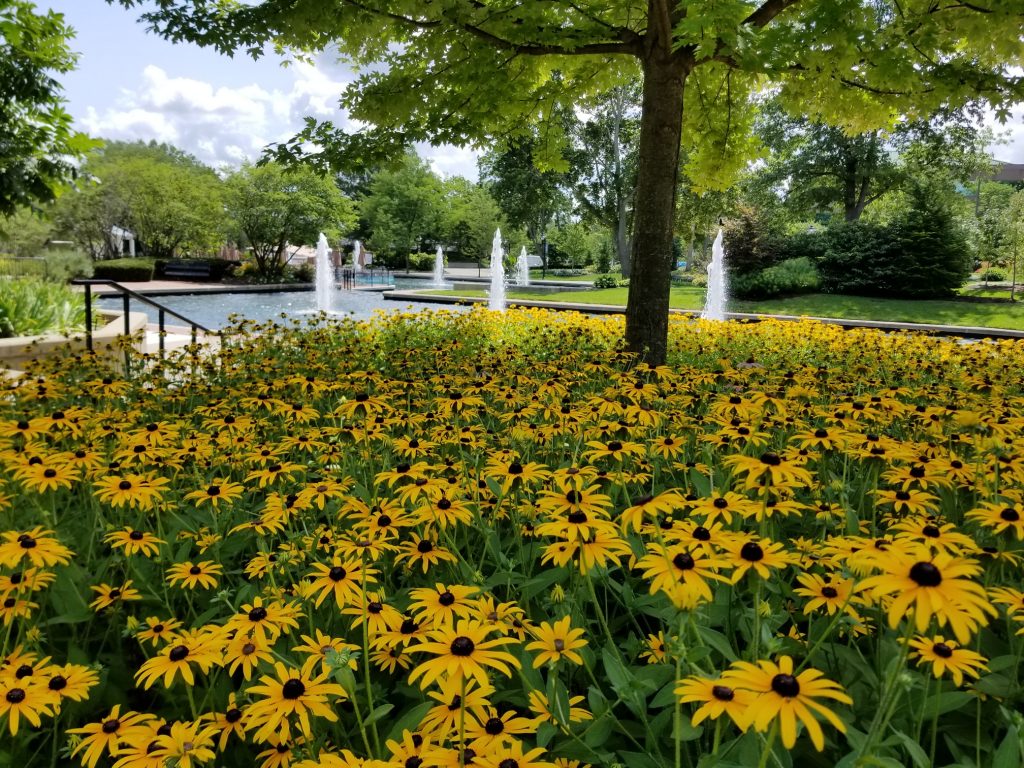 You might have noticed that we're all about Kettering's parks. And why wouldn't we be? Lincoln Park is home to beautiful flowers, Kettering's iconic fountains, lots of public art, and it features plenty of green spaces, shade trees and benches for resting your feet. Come enjoy the park while it's bustling with people and full of even more great artwork.
This year, our photogenic festival will feature an Instagram scavenger hunt – those who complete the hunt will be entered into a prize drawing!
3. Live music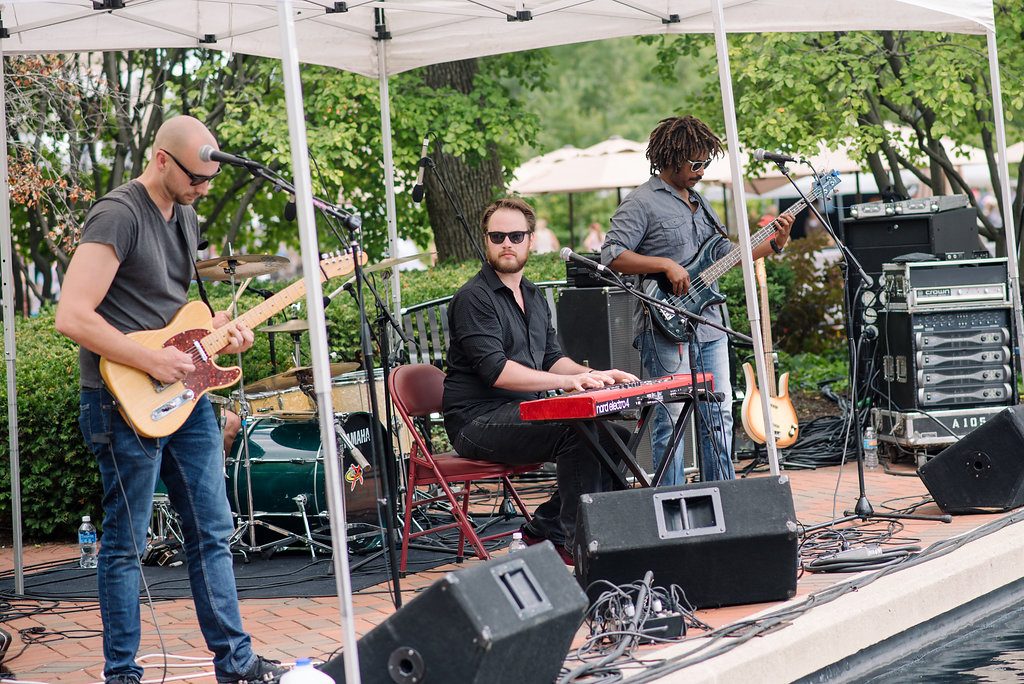 Festival goers loved the WYSO Excursions Stage with Niki Dakota last summer, and Niki will be be back again this year! Bringing listeners eclectic sounds from around the world and from closer to home, WYSO especially loves to champion local artists and music that embodies the diversity of the Miami Valley. Rosewood Arts Centre and WYSO are delighted to showcase the uniqueness of Art on the Commons and of our local music heroes. Here's the full live music schedule!
11:00 – 12:00, Zane Gerlach
12:30 – 1:30,  The Pullouts
2:00 – 3:00, The Lovers
3:30 – 5:00, Daniel Dye & The Miller Road Band
4. Food trucks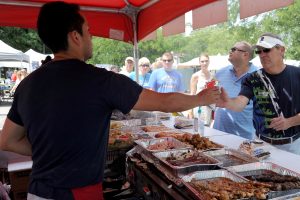 The region is home to some pretty fabulous food trucks. A tasty selection will be at AOTC, so come hungry. Grab a taste of the cooling treats of Sweet P's Handcrafted Ice Pops; the chef-prepared cuisine of Harvest Mobile; wood-fired Bella Sorella Pizza; delicious South American favorites from El Meson and tasty Tibbs Italian Ice.
The Fraze Pavilion's Ernie's Concessions will also be open for business with festival favorites like hot dogs, nachos and pretzels.
5. Family fun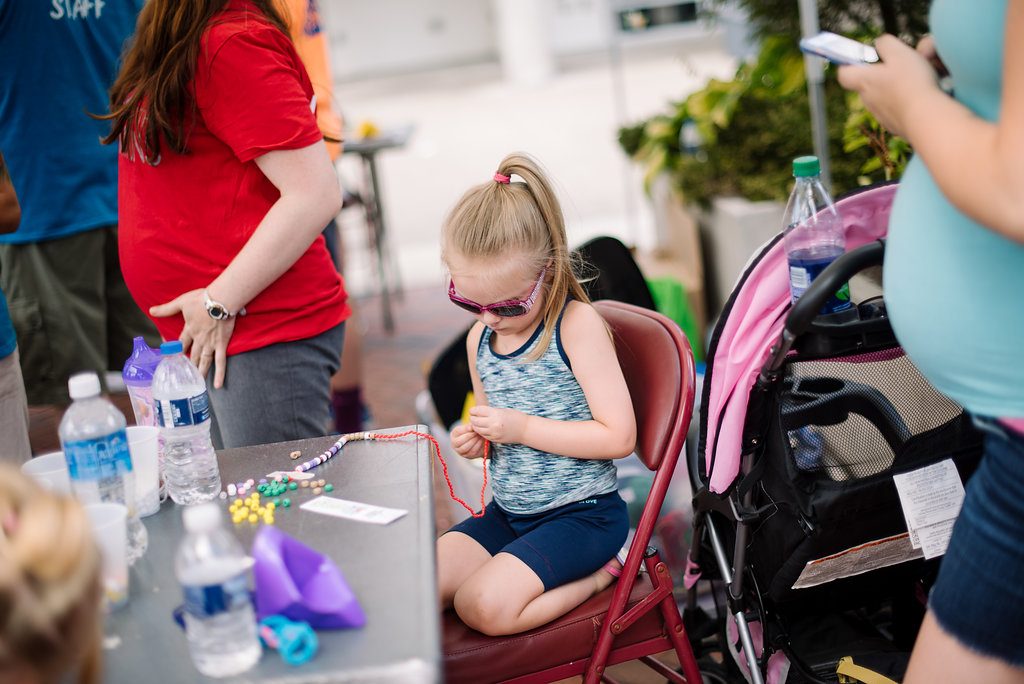 Rosewood Arts Centre presents Interactive Artmaking Activities, Kaleidoscope and the Rosewood Artist Booth! Families with littles are more than welcome at AOTC. There's even a selection of free activities just for you! Kids are welcome to make finger puppets, beaded jewelry and a community painting. The Kaleidoscope Art and Nature on Wheels program will roll in to share a fun art and nature activity! The talented Rosewood faculty will also be on hand to show off their skills at fiber arts, jewelry making, painting and drawing.