The Great American Backyard Campout is almost here! Camping is a fun way to experience nature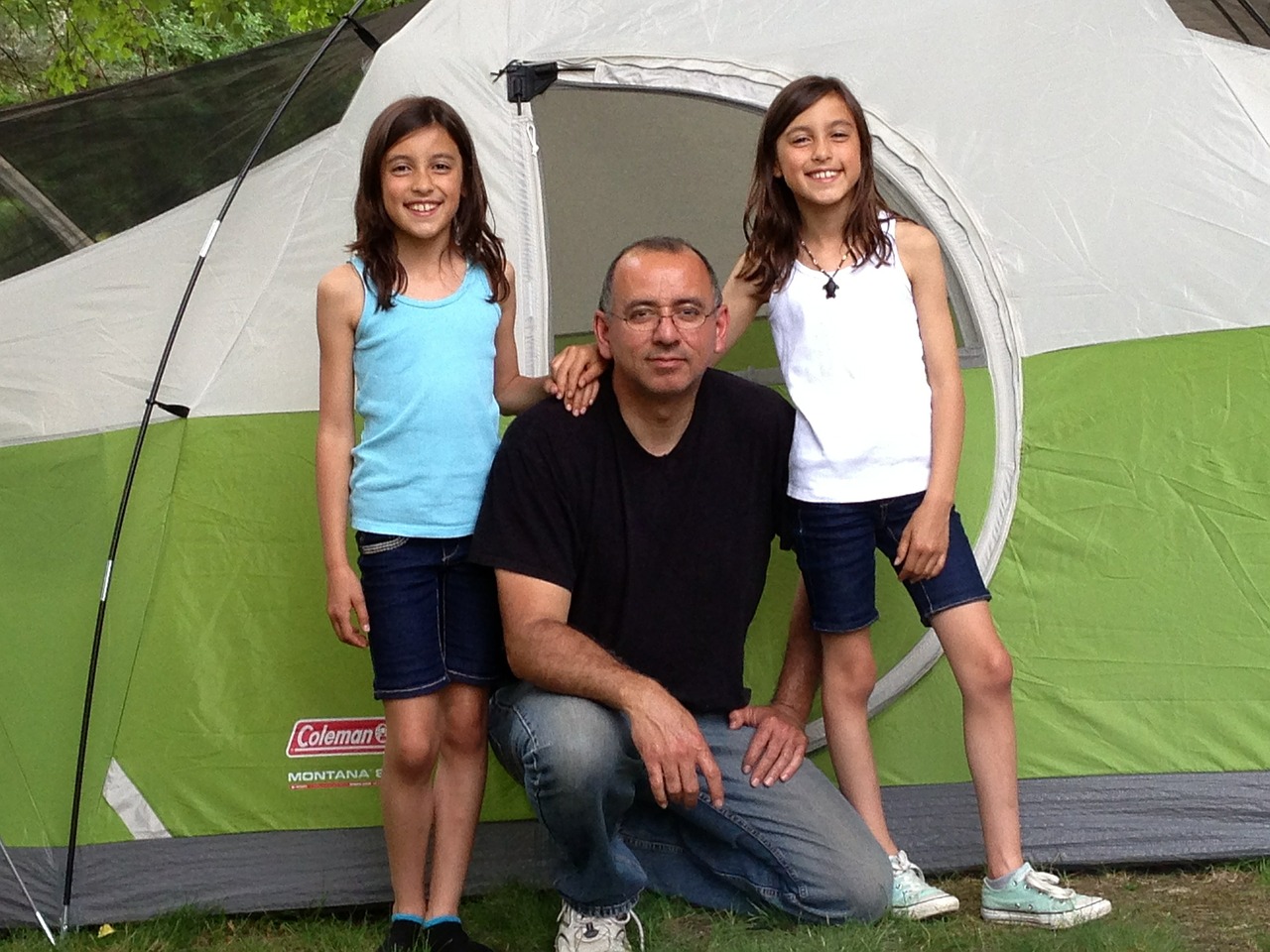 and the outdoors, but it has even more to offer. Families especially can benefit from time spent camping together – even just if it's just for one night. Read on to find out what a big impact camping can have on your physical and mental health.
Bond as a family: Families bond through interacting, and few things are more interactive than camping. Your family will need to work together to set up a tent, build a campfire, prepare meals and entertain each other. Socializing with your family and friends may even increase your lifespan and delay memory problems, says the American Journal of Public Health. Families don't always get a chance to just kick back, tell stories and laugh together. Take advantage of your time around the campfire – your kids' stories might surprise you as much as their sudden interest in what you have to say!
Unplug: Extended screen time isn't good for our eyes, our attention spans or our overall health. This goes double for kids. Unplug during your campout and look to the great outdoors for entertainment instead. Putting down screens makes it much easier to notice the details of what's around you, and without a search engine, you'll get the benefits of solving problems on your own (more on that below).
Physical and mental health: Time in the sunshine and fresh air has been shown to regulate levels of serotonin and melatonin in the brain, which leads to reduced stress and overall happier feelings. Camping is also a great workout, which not only burns calories, but releases endorphins, too. Activities that go hand-in-hand with camping, like hiking, biking and fishing, are excellent ways to get an aerobic workout and boost your cardiovascular health.
Skill Building: Kids and adults alike receive a self-esteem boost when they pick up new skills and get a task done right. By doing things like learning to fish, setting up a tent and cooking over (or just building!) a fire, you and your family will gain valuable problem solving skills and creative ways of thinking that will come in handy long after your campout.