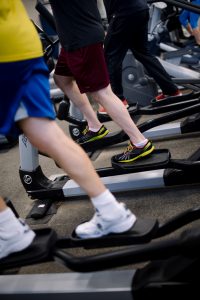 Planning to get in shape after the New Year or looking for a unique gift? We're keeping December merry with 15% off passes for both individuals and families! Don't miss out – this offer lasts from December 1 – 24. Here's a list of what's on sale:
Fitness Passes which provide access to both the KFWC and KRC fitness rooms, the walk/run tracks and spa
Exercise Passes which provide unlimited access to drop-in exercise classes and the walk/run tracks
Fit-Ex Combination Passes which allow you to participate in all of the above
Combination Passes which allow you to use the pool, ice arena, gymnasium, fitness room and participate in drop-in exercise classes
Go online or stop by the Kettering Recreation Complex or Kettering Fitness and Wellness Center to purchase a pass. Learn more about our fitness and wellness facilities, passes, and convenient yearly and monthly pricing structures.