Ice Skating Programs for Youth
Learn to Skate USA teaches your kids lessons to sharpen their focus and provide greater balance on and off the ice. Before you can score a goal, you need to learn to skate. In the hockey program, skaters will learn how to be proficient and agile on the ice.
One day, you may achieve a figure eight. One day, you may score your first hat trick. One day, you may race faster than ever to grab the finish line first. But what every skater takes away from lessons on the ice is so much greater.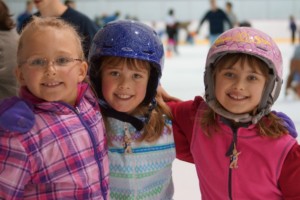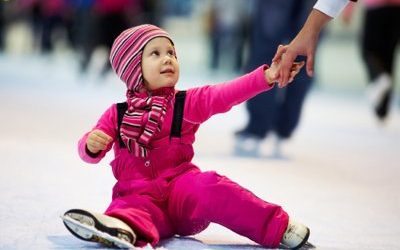 ---
Ice Skating Programs in Kettering
Questions on Hours, Pricing or Other Information
Contact the Kettering Ice Arena at 296-2587
---
The Kettering Ice Arena is home to several hockey organizations, including teams for youth. The Dayton Hockey Association is open to boys and girls from ages 5 to 15. The organization offers programs from all levels of skaters, from first time on the ice to the competitive level. For more information about the DHA, contact 296-2587 and ask to leave a message in the league's voicemail box #4869 or visit their website at www.daytonstealth.com
Learn to Skate
The Kettering Ice Arena offers eight months of ice each year. During that time, we offer lessons for all ages and stages of skater, from three years old through teens! Whether your child is interested in figure skating, hockey or just wants to shine during open skate, we have a program to fit their needs.
View Current Youth Learn to Skate Programs and Register Now!