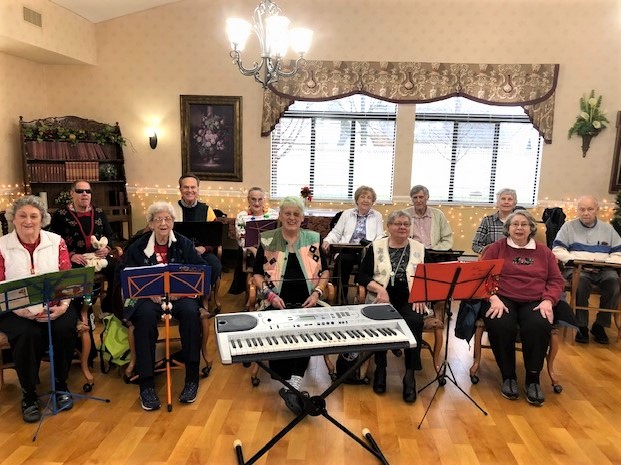 Joyful Musicians – Making Music & Memories 
With the goal of bringing happiness to others through their musical performances, the Joyful Musicians, an all-volunteer group sponsored by the City of Kettering at the Lathrem Senior Center, sings 16 times per year throughout the greater Dayton area at social clubs, assisted living facilities and nursing homes. The group sings the hits from the 30's through the 60's, plus plenty of patriotic and seasonal favorites and encourages the audience to sing along. Kazoos, percussion and rhythm instruments add to the enjoyment of the performances. Many are tapping their toes and singing along before the performance is over.
No audition is required, and you do not have to read music in order to join the Joyful Musicians. The group takes off during the winter months and will resume rehearsals on Thursday, April 4 at the Lathrem Center from 10:30 a.m. to 12 p.m.
Joyful Musicians is directed by Raymonde Rougier, a former Kettering Schools teacher and active member of the Dayton music scene. For more information about the upcoming season, call 937-435-8066.