Kettering Senior Show Choir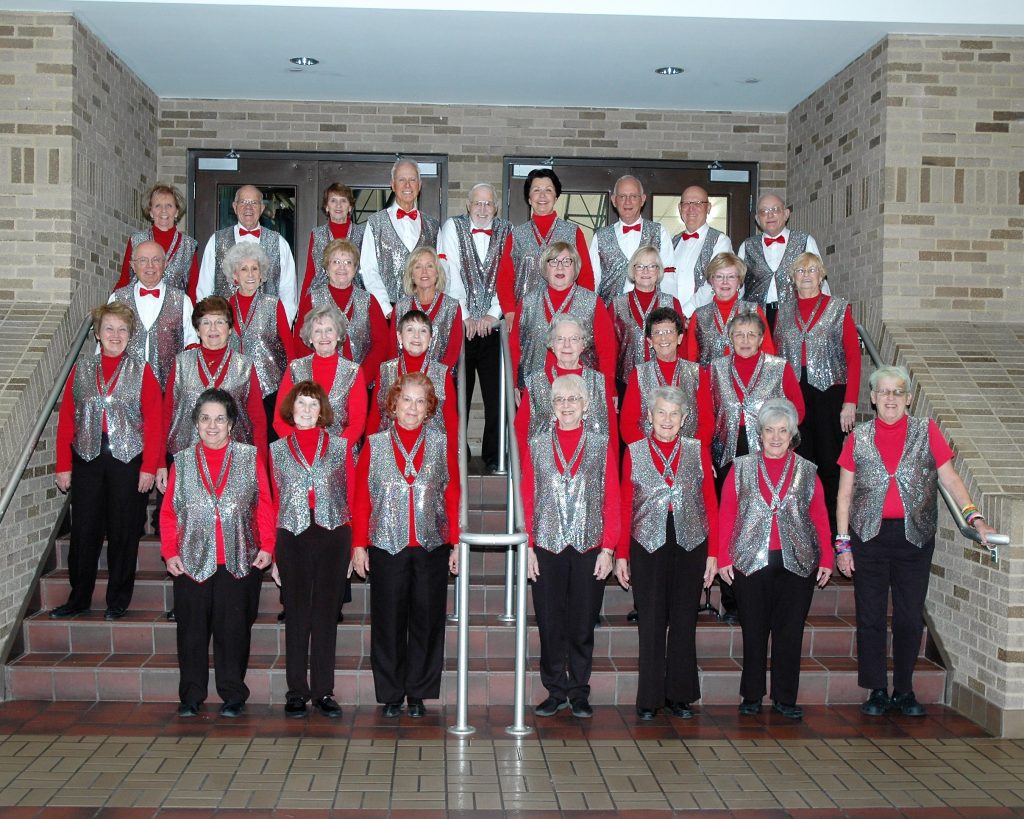 MISSION STATEMENT: The Kettering Senior Show Choir is a volunteer program under the City of Kettering, Ohio, and sponsored by the Charles Lathrem Senior Center for the purpose of enriching the lives of its senior volunteers through singing four-part harmony Broadway Show or Christmas Music choral concerts to entertain independent, assisted living, and nursing care residents as well as other Dayton area organizations.
OUR DIRECTOR:– Raymonde Rougier is currently directing and accompanying the Kettering Senior Show Choir and Joyful Musicians through the Charles Lathrem Senior Center, and also accompanies on the piano/organ other choral and musical groups in the Dayton area: Dayton Gay Men's Chorus, Stebbins High School choirs, and the Trotwood Church of the Brethren. She is a former music teacher in the Kettering City Schools for 30 years and graduated as a Piano Major and Music Education minor from Eastern Kentucky University. Raymonde has 60 years of experience playing the piano.
The Kettering Senior Show Choir performs throughout the Miami Valley. For more information on this group, please call the Lathrem Senior Center at 937-296-2480.
PRACTICE LOCATION:
Charles I. Lathrem Senior Center
2900 Glengarry Drive
Kettering, Ohio 45420
Fridays, 9:30  – 11 a.m.