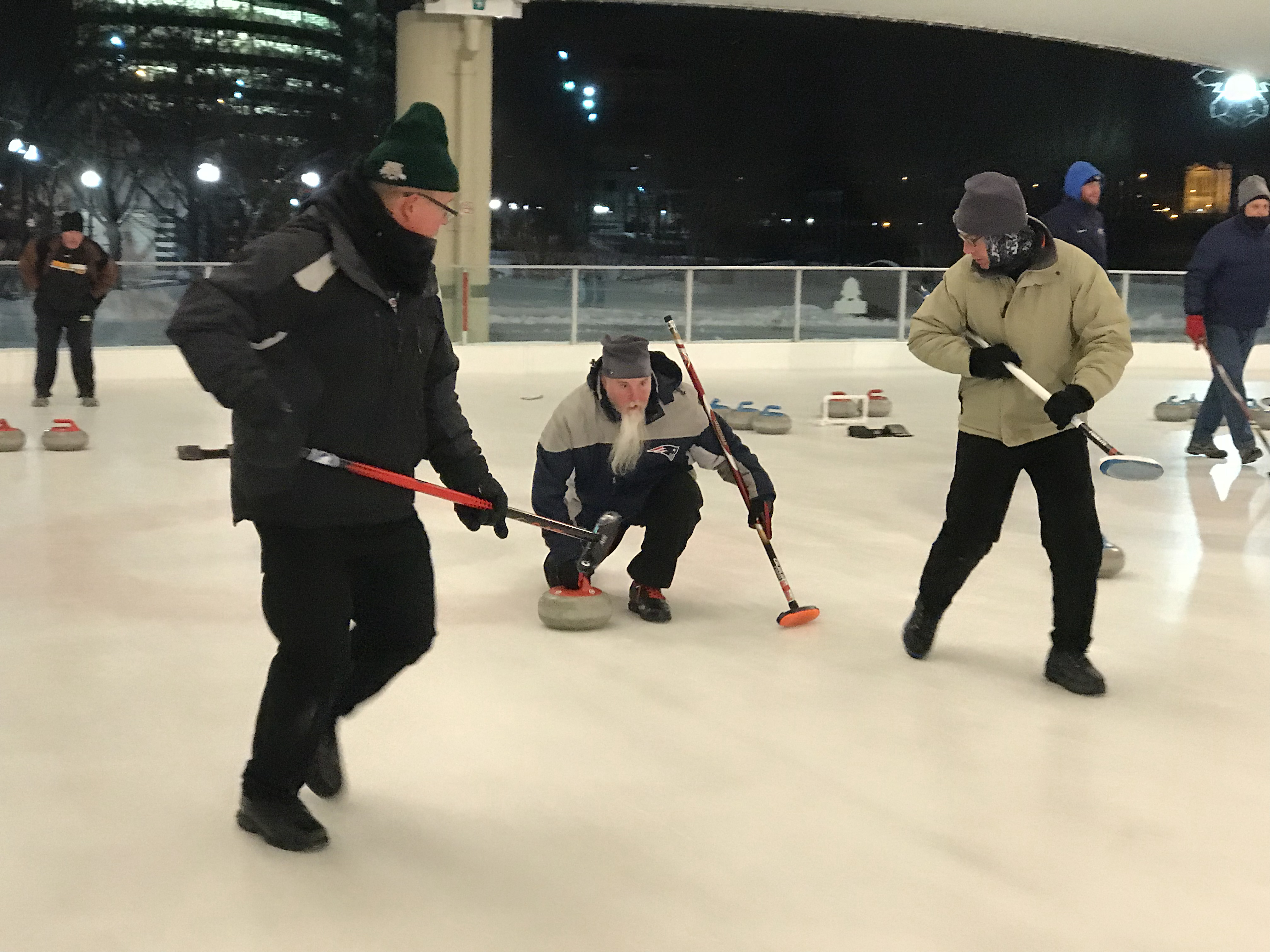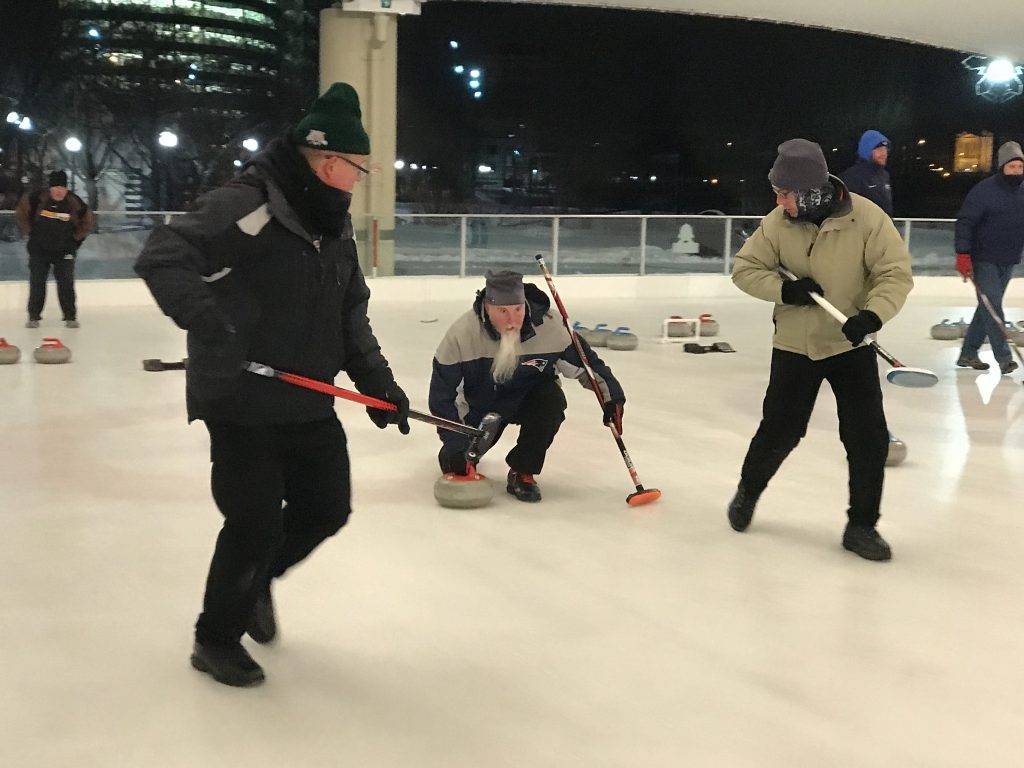 Curling has arrived at the Kettering Ice Arena! Time to meet our amazing Learn to Curl coaches, Patrick Connolly and Paul Robinson, who have both been Curl Troy members for three years. They talked with us about why they love the sport of curling and what you'll learn from them in our curling clinics.
 How did you get involved in curling?
Patrick & Paul: As figure skating dads, we were already spending time around the ice rink, so why not try curling? Just over three years ago, at a synchronized figure skating competition, Leo Kaplun suggested we sign up for a Learn to Curl session and so with Bob Balcerek and Jon Oehler, five skating dads became curlers!
What do you enjoy most about the sport?
Patrick: I have really enjoyed learning the strategy behind the stone placement and shot calling. After a match, it is traditional to socialize with the other team, so there's an opportunity to discover more about curling, other clubs, and fellow curlers.
Paul: Curling is very much a social sport, and it's been fun making new friends. I've enjoyed traveling to other clubs and meeting other curlers. And I've curled in Canada! I also like that for two hours during a match, I can clear my mind and think only of curling.
Do you have a favorite memory from curling?
Patrick & Paul: With exactly one year of experience, we participated in our first match. Our team played an incredibly close match against a more experienced visiting team with neither club scoring more than one point in an end. We were the last match to finish and all eyes were on us as we drew to a tie after two-plus hours of curling! Patrick won the tie-breaker for us by throwing a stone closer to the button, or center, than the other team's skip.
What should people know before they get started curling?
Paul: No prior curling skills or knowledge is necessary – anyone can curl! Just be ready to laugh at your first curling attempts and have fun.
Patrick: It's every bit as fun as you've heard. We've curled with people of all ages and stick curling allows people with physical limitations to curl without having to bend down to deliver the stone. So, there's no reason not to try Learn to Curl!
What specific skills will people gain from the Learn to Curl clinics?
Patrick: The Learn to Curl sessions are designed to introduce curlers to the same skills they see on TV: delivering, or "throwing", the stone; how to make the stone curl; sweeping; scoring; and basic strategy. We even throw in some physics!
Paul: After the skills introduction, mini games are played to put those new skills to use. And we introduce basic curling etiquette, all of which will make the next curling experience, playing or watching, more enjoyable.
Patrick & Paul: We hope to see you at the rink … good curling!
___________________________________________________
Do you want to join our awesome team? You can find current full-time, part-time and seasonal job opportunities here.