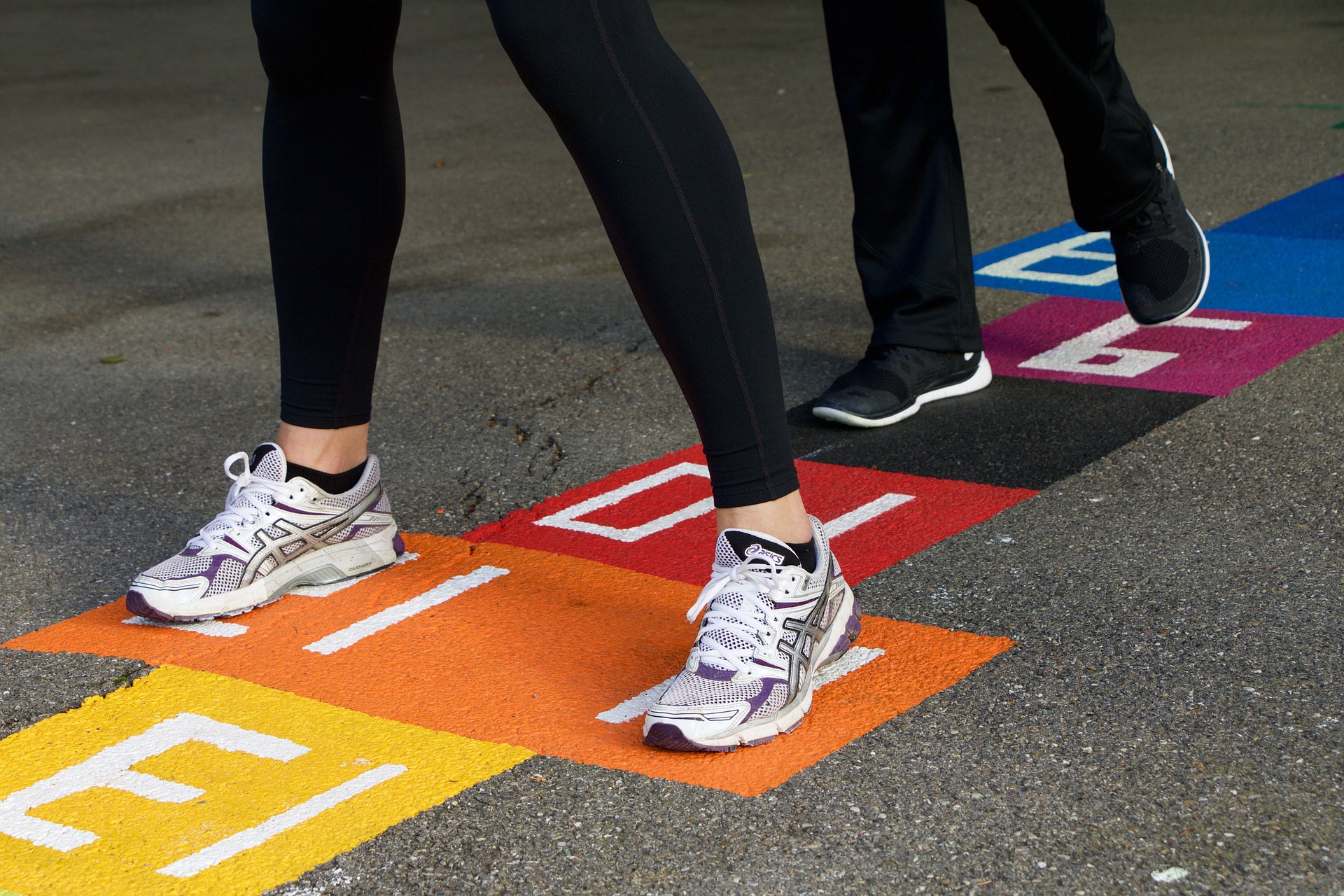 Looking to shake up your fitness routine? Check out our list of 20 outdoor workouts to burn calories and enjoy some PlayKettering-style fun!
Get some friends together for a softball or baseball game. Find out which parks offer ball fields.
Bundle the little ones up for a stroller walk
Challenge a friend to a race
Try the playground workout – get creative and use the slide for lunges, a jungle gym for pulls ups and the swing for core work!
Go for a walk – check out Kettering's many walking paths
Dance  – get your groove on during an outdoor concert at Fraze Pavilion (2019 season starts in June, follow the link for concert dates and ticket information)
Fly a kite – Delco Park is the community's favorite locale for this one!
Enjoy a tennis match – you'll find courts at Ernst Park, Kantner Park, Oak Park, Southern Hills Park, Tait Park, Walther Park and Wenzler Park.
Take your exercise mat to the park – enjoy Pilates or yoga in the great outdoors
Dust off your roller skates
Go skateboarding – the Rob Dyrdek/DC Shoes Skate Plaza is located at Indian Riffle Park and is free to the public. (Please be sure you're comfortable on a skateboard and wearing protective gear before trying this one!)
Shoot hoops – many of our parks feature basketball courts! Check out the Parks Amenities to find out which ones.
Take a bike ride – Kettering is full of bike paths, so get out and explore. Don't forget your helmet!
Play sand volleyball – did you know we have sand volleyball courts at Delco Park? Give them a try!
Walk some laps around the Vortex Pool at Adventure Reef Water Park – cool off and burn calories at the same time! (Mark your calendar – Water Park opens again on May 25, 2019!)
Jump rope
Take a nature hike – Pondview Park and Southdale Park are great spots!
Sign up for Yoga Bear at the Habitat Environmental Center (returns this spring!)
Play Pickleball at Kennedy Park
Take a self-guided public art tour – maybe this doesn't sound like a workout, but it is if you walk or bike to the sites – Kettering has a lot of public art!
*Consult a physician before beginning any fitness program.