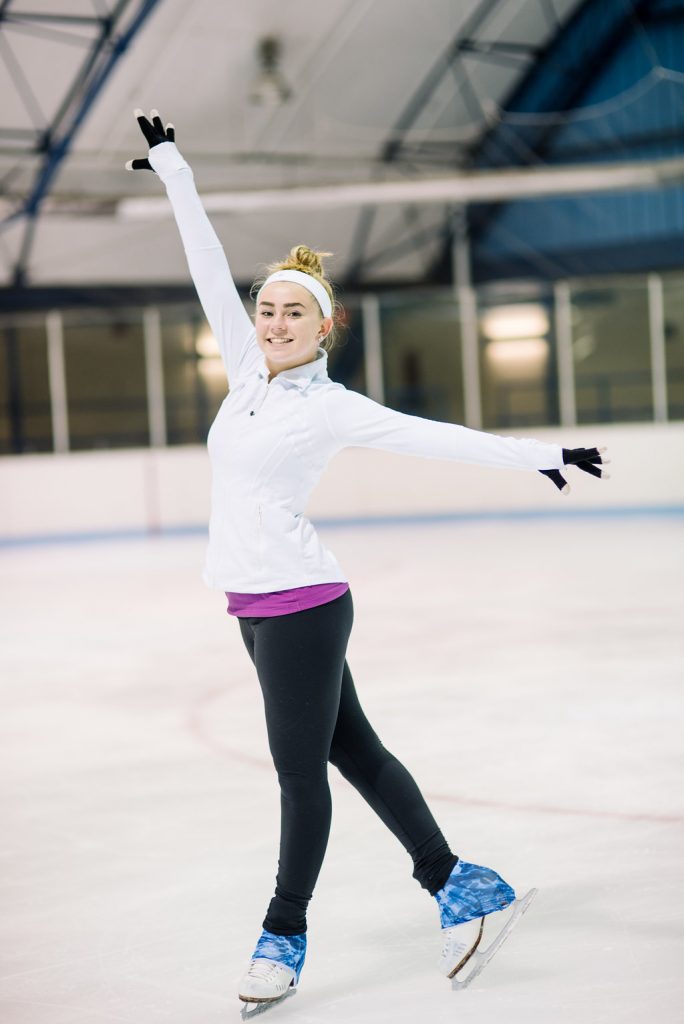 The Kettering Ice Arena is holding their spring ice show, A Glide Through Time, on May 4 and 5. This big show is full of local talent, as well as amazing costumes and scenery. A panel of judges selected four skaters to perform solos in the show – today, we continue our series introducing these skaters.  Next up, meet Taylor!
How old are you and how long have you been skating?
16 years old and I've been skating for 12 years.
At what level are you currently skating?
I compete at the Open-Juvenile Freeskate, and I practice Junior Moves in the Field.
How often do you practice?
About 6-8 hours a week
How many competitions and shows do you usually do every year?
I compete in about four individual competitions and three exhibitions.
What was it like to audition for A Glide Through Time?
It's a fun experience to just skate for an audience, especially those who don't normally skate.
How do you feel about skating a solo in the show?
I am very excited to be skating.
Do you know what music you'll be performing to?
'Girl on Fire' by Alicia Keys
What's your favorite thing about skating?
I love performing and the relationships I've made with so many other skaters.
A Glide Through Time will be held on May 4 and 5 at the Kettering Ice Arena, 2900 Glengarry Drive. The show begins at 7pm both nights.
Tickets may be purchased at the Kettering Recreation Complex and are: $10 General Admission
$8 Seniors
Free for children 2 and under