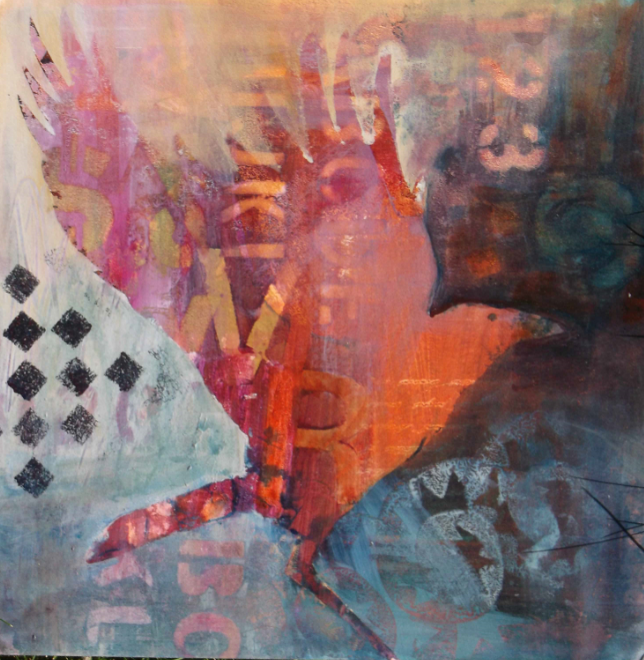 Sharon Stolzenberger (Kettering, Ohio)
Mixed Media
Featured September 20 – 25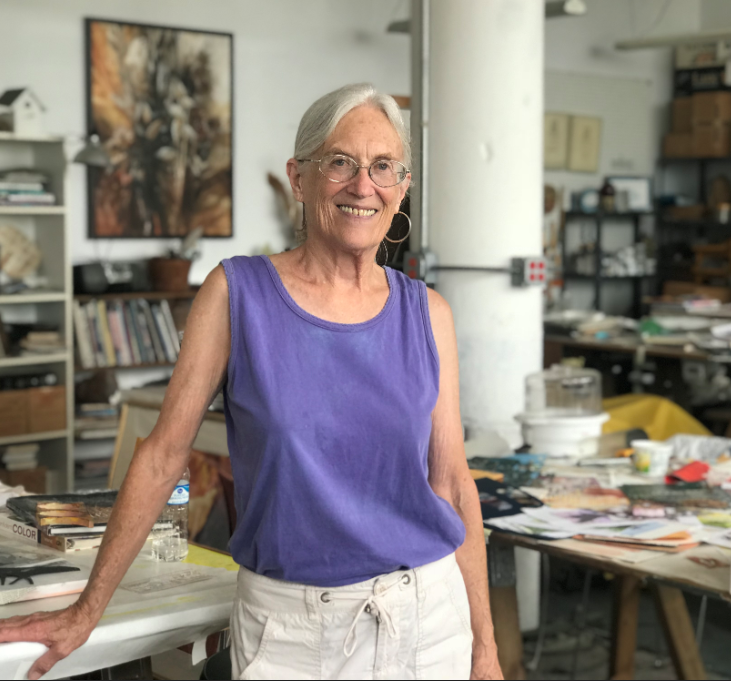 A long-time Art on the Commons artist, Sharon Stolzenberger creates densely textured paintings that incorporating her love of animals and nature.  Using watercolors as her primary medium, she often will transform her compositions through collage, stenciling, and patterning. The resulting artworks offer new narratives and emotional perceptions of her subject matter.
A former illustrator, Stolzenberger veered into creating art full time, and exhibits her work frequently in arts festivals and through teaching.  She wrote: "Nature and wildlife are recurring themes in my work in part because of environmental issues as well as the variety of shapes, colors and textures found in nature. Crows have been a muse and my work is becoming more experimental as a result of their graphic and rascally nature."
Sharon Stolzenberger is a graduate of the School of the Dayton Art Institute, and is based in Kettering and Dayton. She was an illustrator and art director for Gibson Greeting Card Company before becoming a full-time artist. She has traveled far and wide for her artwork inspiration, including to Peru, Africa, Nepal and India.