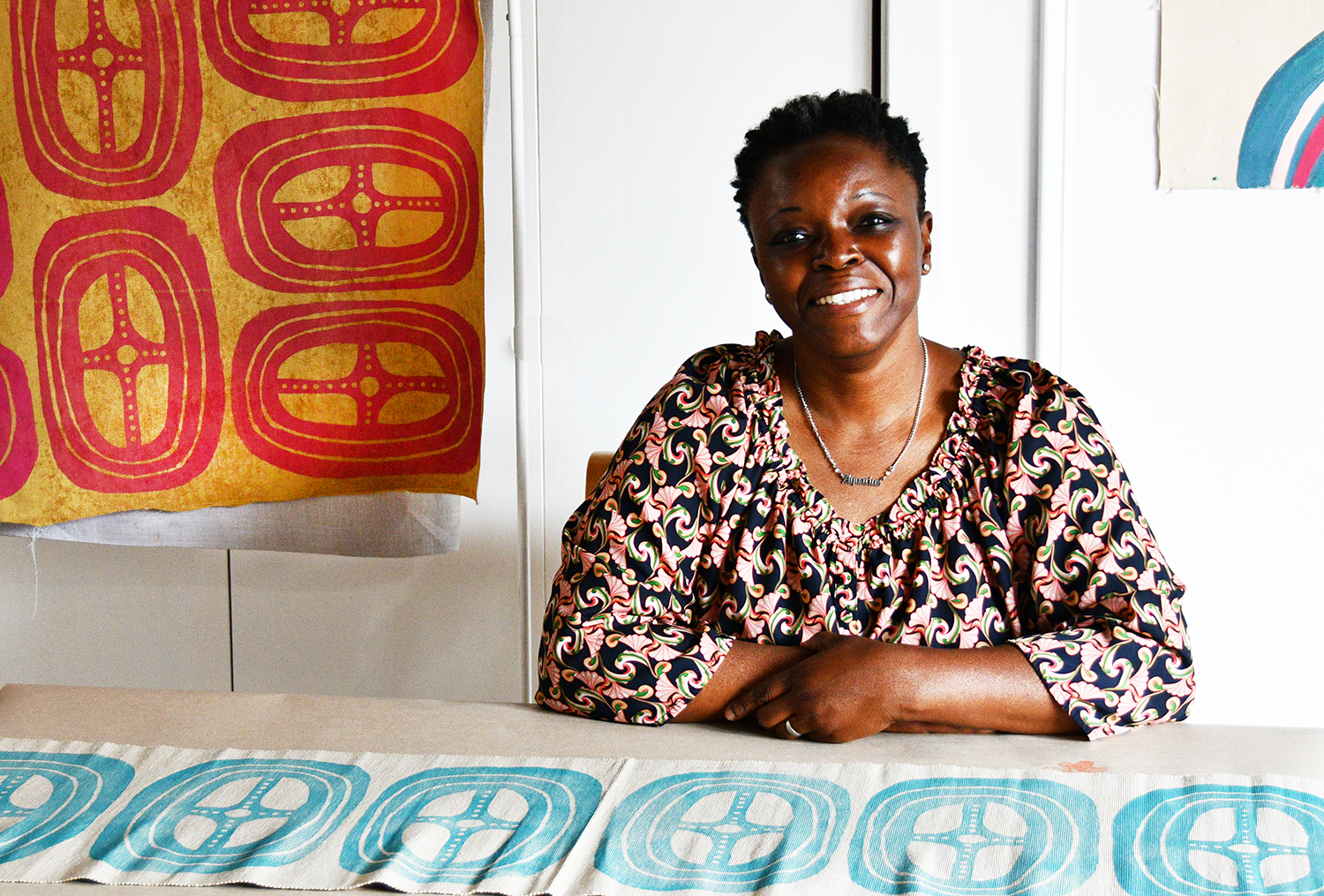 Yetunde Rodriguez (Dayton, Ohio)
Textiles
September 27 – October 2
www.yetunderodriguez.com
https://yaytoonday.com/
Incorporating bold colors and patterns into her compositions, Yetunde Rodriguez explores the graphic nature of print in her artwork.  The results are lively and visually impactful wall hangings, pillow covers, plant holders, clothing and more.  Trained as a graphic designer, Rodriguez taps into her Nigerian heritage for inspiration, and experiments with blockprinting and silkscreens on various materials.
Of her work, Rodriguez wrote, "My work arose from a desire to see my aesthetic reflected in a way I had not previously seen it. At the time I started creating textile prints, I saw a limited scope of African inspired design represented in home décor. As a lover of color, I wanted lots of joyful color in eclectic combinations!"
Rodriguez received her BA from Hampton University, and served in the United States Navy. In addition to being a full time artist, she is an educator, partnering with local organizations to lead artmaking workshops.