Our summer camps wouldn't be possible without our amazing summer staff. Meet some of this year's talented Recreation Camp counselors!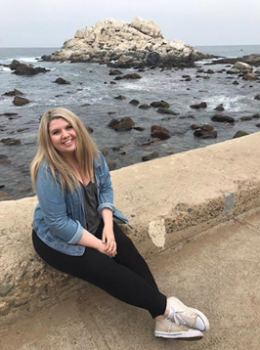 Kennedy is studying to be a teacher at Wright State University.  This is her first year as a counselor but she's no stranger to the Kettering Recreation Complex having grown up in the Kettering Youth Council!  Fun fact: She was named after a DJ on MTV. Some of her favorite things are kids and singing songs.  Kennedy is helping campers in Camp Discovery and Daybreak this year and having a BLAST!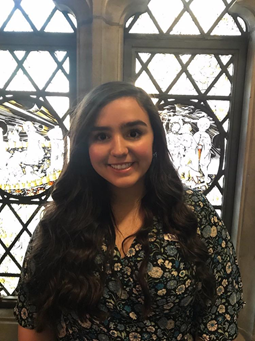 Bela is currently a junior at Alter High School where she is on the dance and volleyball teams. She has four small and fluffy dogs, and a snow globe collection! She loves camp because she gets to be outside and meet new people. She is most excited to swim and eat popsicles! Bela is helping in AM and PM Extended Care, Cooking camps AND Daybreak!  We are so thankful she is willing to help wherever needed this summer!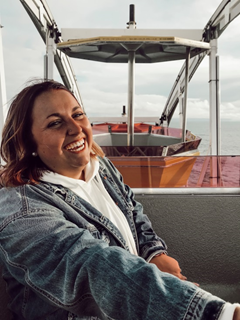 Dana is a senior at Wright State University studying organizational leadership and is hoping to get into RECREATION! This is her third year as a counselor with Sunrise! Dana loves to read, travel and spend time with her friends & family. She loves camp because it brings so much joy to her and the campers.  Dana brings organization, creativity and FUN to her camps each and every day!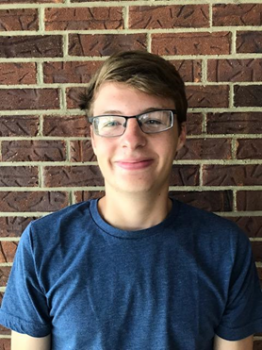 Jacob just finished his freshman year at the University of Dayton studying political science. He loves spending time outdoors, hiking, running, or hanging out with his friends. He is so excited to come back to camp this year because he knows that this summer will be a blast with all of the kids. Jacob is with Camp Sunrise this year and loving all of the jokes, funny noises and faces our youngest campers make!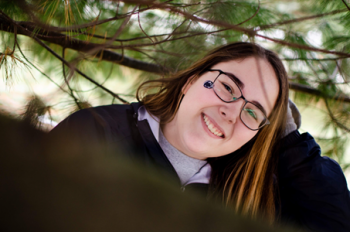 Mariah loves to read and listen to music. Fun fact: she can say her alphabet backward! She is excited for the pool days and all the games she is going to play at camp. She loves camp because everyone is constantly having fun and making new friends.  Mariah is a huge Penn State fan, but cheers for Camp Sunrise this summer!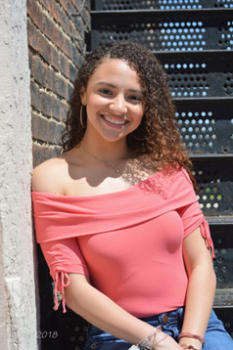 Amaya goes to school at West Virginia University. She is very athletic and outgoing! She loves to collect sneakers and jewelry. Amaya loves camp because she remembers how much fun she had as a kid at summer camp and wants to be the kind of counselor she remembers too!  Fun, Funny and Friendly!  Amaya is helping with Just Camp this summer and LOVING all the time playing games outside every day!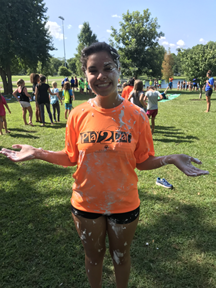 Allison just finished her sophomore year at Miami University. In her free time at school, she loves to read, spend time with friends and go to events on campus. One of her favorite experiences at Miami has been OMA, a program where she makes art with dementia patients. She loves camp because it gives her the opportunity to develop relationships with kids, which is something she doesn't get to do while at school.  This is Allison's THIRD year with our Camps and is the head leader for Camp EPIC!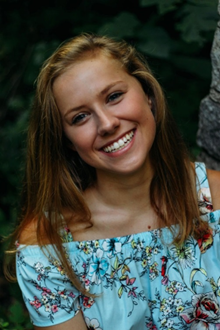 Aimee was so excited for camp, she applied in January!  She couldn't wait to get involved with summer camps this year!  Aimee just finished her first year at the University of Tennessee.  She loves dogs, ice cream, music and to LAUGH!  She has helped with Camp Epic, Cooking, Just Camp and Daybreak!  She has loved bouncing all over getting to know the campers and loves helping them have a fun summer!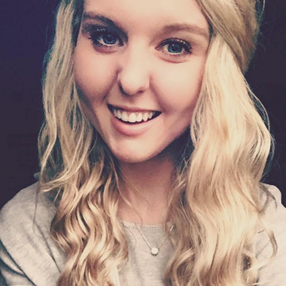 Kara is a graduate student at Wright State University majoring in Special Education. She loves fitness and anything outdoors. You may also catch her at cute coffee shops, thrift stores, cooking, or reading in a hammock. You may see Kara EARLY in the mornings helping with Guest Services or in Camp EPIC during the week! She is loving all the laughing the campers and counselors are bringing her this summer!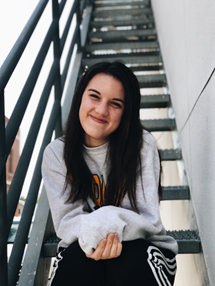 Ashley is a junior at Cedarville University studying Middle Childhood Education. Her hobbies include playing sports, going on road trips, and doing spontaneous things with friends. One thing she loves most about camp is getting to bond with the campers and impact their lives for a little while.  Ashley is the head leader for Jet-Setters and is enjoying how much the campers get to help in the planning to make sure they have a good week at camp!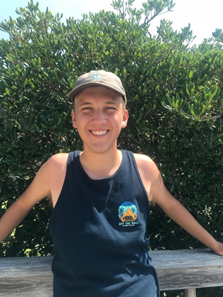 Noah is a graphic design student at Bowling Green State University where he is also on the drumline. He loves the beach, pineapples and spending time with his friends!  This is Noah's second year with camps and is LOVING the interaction with Jet-Setters camp!  Allowing the campers to play, plan and pick what their week looks like makes it for a successful week for everyone!
Curious about summer camps? Learn more.