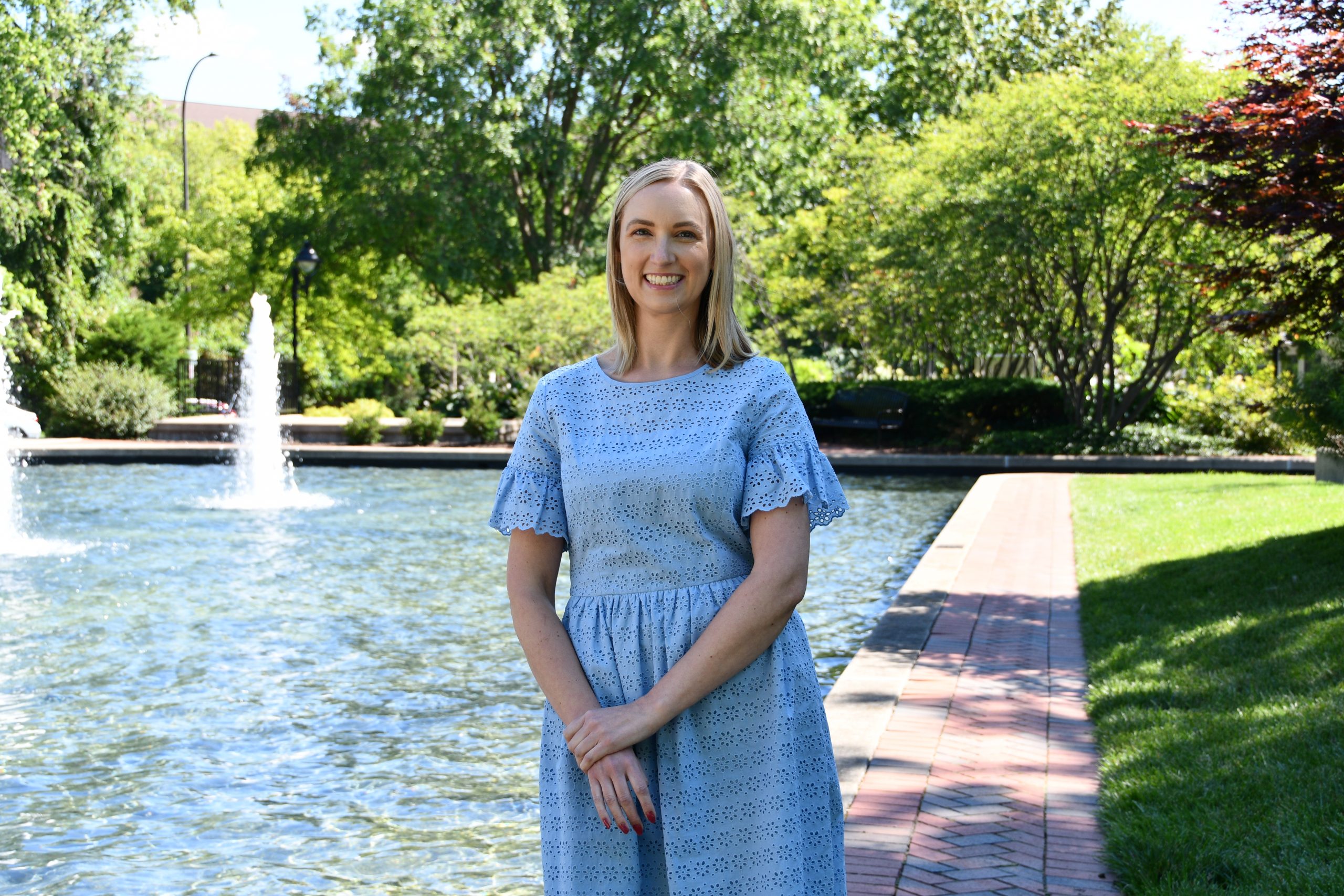 The voice of Parks, Recreation and Cultural Arts social media and so much more, Sara Thomas takes her role as Communications Coordinator to the highest quality possible. Her deep knowledge of the department, along with her excellent writing skills, humor and kindness, bring the many stories of Kettering to light, and keep us informed, engaged and charmed.
In spring 2020, the world changed, and our stories began to change too.  "I had my work cut out for me to both communicate necessary safety information and to keep our followers engaged," said Thomas. "For a department that's all about the benefits of physical activity, nature, and coming together to learn or celebrate, an abrupt transition to endless screen time is pretty jarring….I really enjoyed seeing my fellow staff members rise to the occasion by contributing video content, socially distanced activities like the Jack O'Lantern Glow and Community Scavenger Hunt, Art From Home projects, a kids' pandemic journal, and my personal favorite, Virtual Art on the Commons."
While things have been returning to normal, Thomas continues to be a champion for our stories, but also a participant in them. She and her family enjoy frequent visits to Kettering PRCA's parks, facilities and programs.