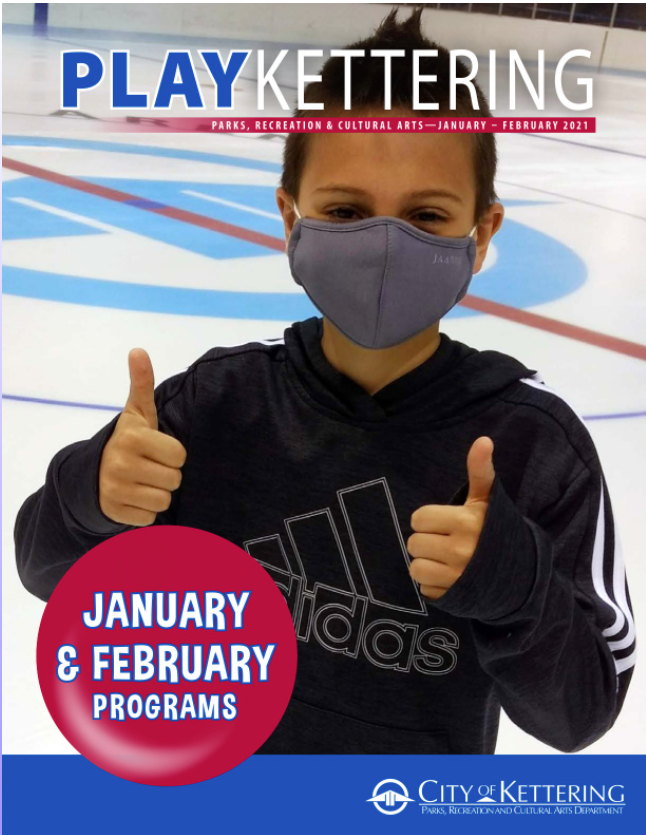 2020 is almost over, and our 2021 January/February program guide is officially here! Registration for January/February programs is now open for Kettering residents and non-residents.
The Kettering Ice Arena has brand-new sessions of all your favorite Learn to Skate USA programs for every level of skater in Snowplow Sam, Basic Skills, figure skating and hockey.
Beat cabin fever by enjoying a safe outing with the family – play BINGO, enjoy favorite games and learn about various cultures around the globe!
Our new calendar of youth programs has something for every age and interest. Kids can bundle up and discover nature, paint a picture at Rosewood Arts Centre, learn to dance, bake a delicious treat for Valentine's Day, develop responsibility in Kidz Home Alone and Better Babysitters, and gain essential swimming skills.
Don't forget about YOU! Make self-care a priority in 2021. After 2020, we all need some TLC, right? Our popular Beekeeping series is back, and adult recreation is offering brand-new programs in emergency prep, stress relief (we'll be there front and center), plus plenty of ways to have some fun. Get creative with a large selection of offerings in visual art and dance, along with virtual opportunities in writing, drawing and ceramics. We're also offering our American Red Cross Lifeguarding programs in February and March – if you want to work as a lifeguard this summer, now is the time to get certified!
And as always, we're pumped for a brand-new round of registered fitness classes! Is being active a New Year's resolution for you? Let us help you stick to your goals for ALL of 2021!
Browse the digital guide for more ideas on how to have fun and build skills in the new year. You can enroll directly from the guide by using the blue 'enroll now' buttons to navigate to our registration site.