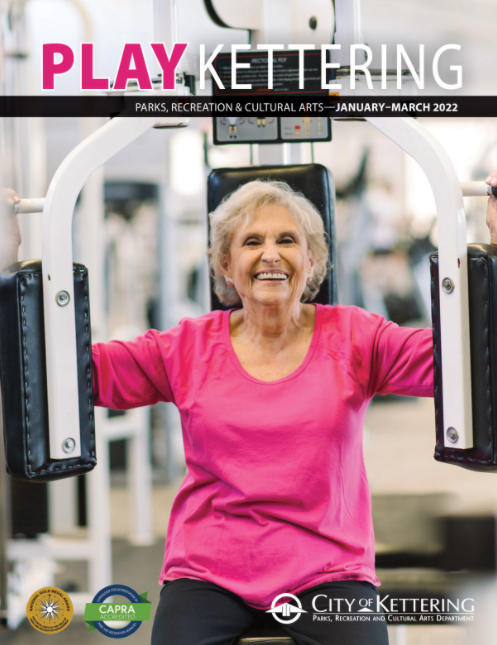 Have you had a chance to browse our 2022 Winter Activities Guide yet? Registration begins on Monday, November 29 for Kettering residents and on Monday, December 6 for non-residents.
One of the best ways to get through – and even enjoy – the blah post-holiday season is by finding an activity you love. It's also well known that exercise is a powerful way to boost your mood. Leaving the cozy couch and setting aside the gingerbread will actually make you happier in the long run. Trust us on this. We know that's a hard sell when it's fifteen degrees outside.
We're here to help you find joy during the dreariest season of the year. Recreation opportunities for families, preschool and youth are a great outlet for kiddos who are bummed that winter break is over. Environmental Education programs are another unique way to explore the world – nature is a fascinating place, even in hibernation.
The Kettering Ice Arena is the community's favorite winter destination. You'll need to bundle up, of course, but we can promise there's no wind chill! If watching the Winter Games inspires you to hit the ice – or you're just ready for a fun outing with friends – we hope you'll join us this season for open skate, lessons, figure skating and hockey.
Mastering a hobby or new skill is an excellent way to raise your self-esteem, and what better time of year to start than winter? Rosewood Arts Center will help you find the medium that best suits your creative spirit. Kids and adults can choose from clay, sewing, painting, dance and many more.
If you're looking ahead to spring (aren't we all?), several of our spring sports leagues for youth and adults are already forming!
Of course, 'tis the season for fitness. We think getting healthy is a great goal, but it's not just for the first week of January. Come try us out and see for yourself why our personal trainers, wide array of hard-to-find amenities and flexible pass options deserve a spot on your agenda all year long.