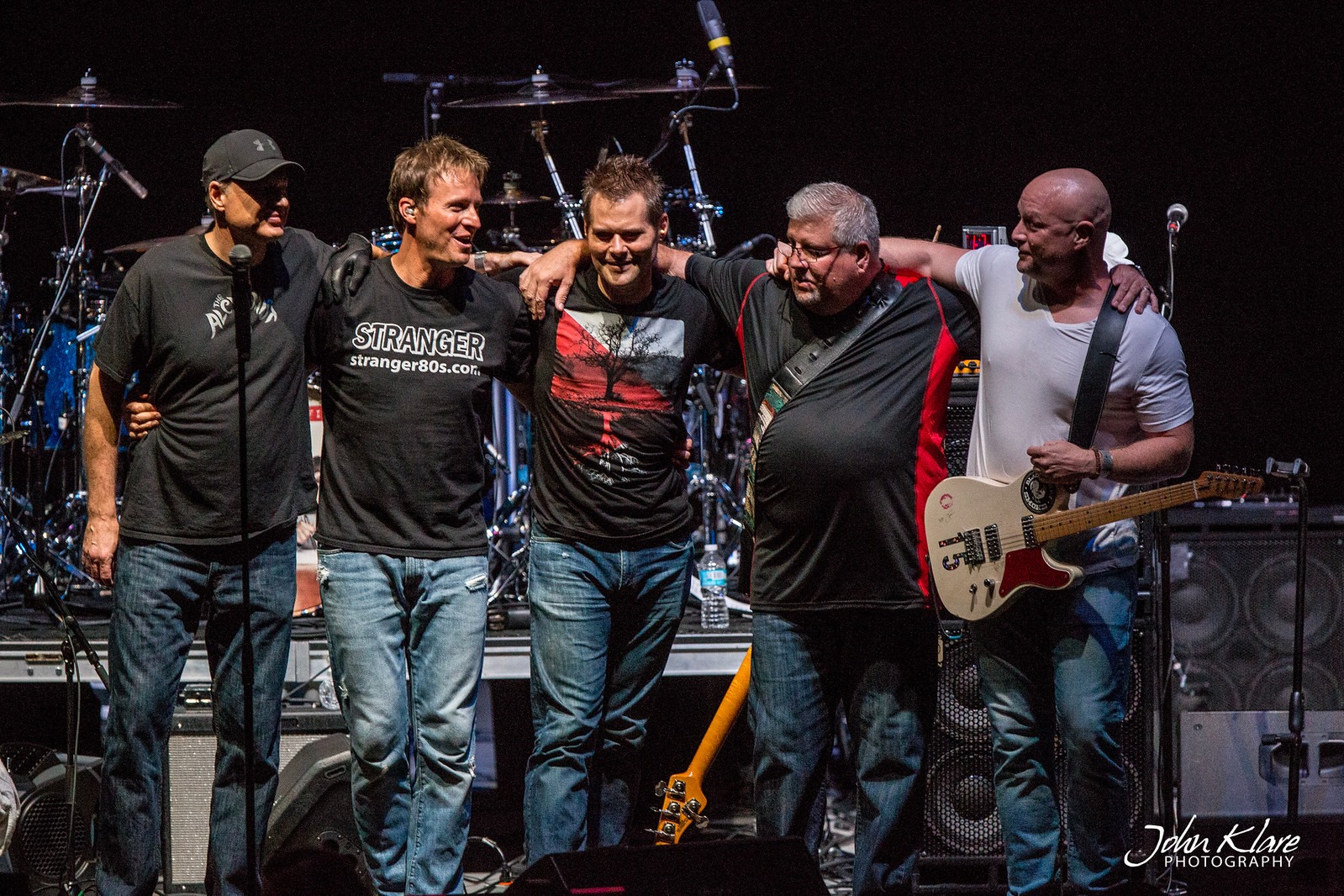 We love the 80s! And so does our headliner for this year's Go 4th, Stranger! Stranger, 'the premier 80s band for Southwest Ohio and beyond' is bringing the fun to Delco Park. Perms and mullets are optional, but dancing is a must! We chatted with lead vocalist, Jeff Stevens, to learn all about Stranger and their upcoming performance.
What is the band looking forward to most about playing Go 4th?
I have been to this event before, but the band has never played it, so we are so excited! It's a huge celebration, and we love to play for all those families!
How did Stranger get started?
I (Jeff) started the band right after high school. We were together about eight years, and all the members sort of moved on and slowly replaced everyone. We have been this exact line up since 1996! 23 years and still going strong!
Jeff Stevens, Lead vocals
Matt Smith, Guitar
Bruce Corbolotti, Bass
Rob Hoeting, Drums
Brian Elias, Keyboard, guitar and vocals
We are all from Dayton and the surrounding area!
What's your setlist like for Go 4th?
Our setlist will include the best, fun party songs for the 4th of July! We pick the very best and biggest songs from the 80s that everyone can sing along with:  Jessie's Girl, Don't Stop Believing, Working for the Weekend, 867-5309 and Footloose, to name a few!
Favorite song to play?
Wow, that's a tough one, but right now it's a song called "Be Good To Yourself" by the band Journey. We recently recorded it for a Summer release on iTunes. We are very excited to have our version come out very soon. We play it live at all of our shows!
If the band had a time machine that went back to any concert in the 80s, which one would you choose?
I was always bummed I missed the Journey and Bryan Adams Tour back in the mid-80s…the whole band loves both of those bands, so that's where you'd find us in the Summer of 1983.