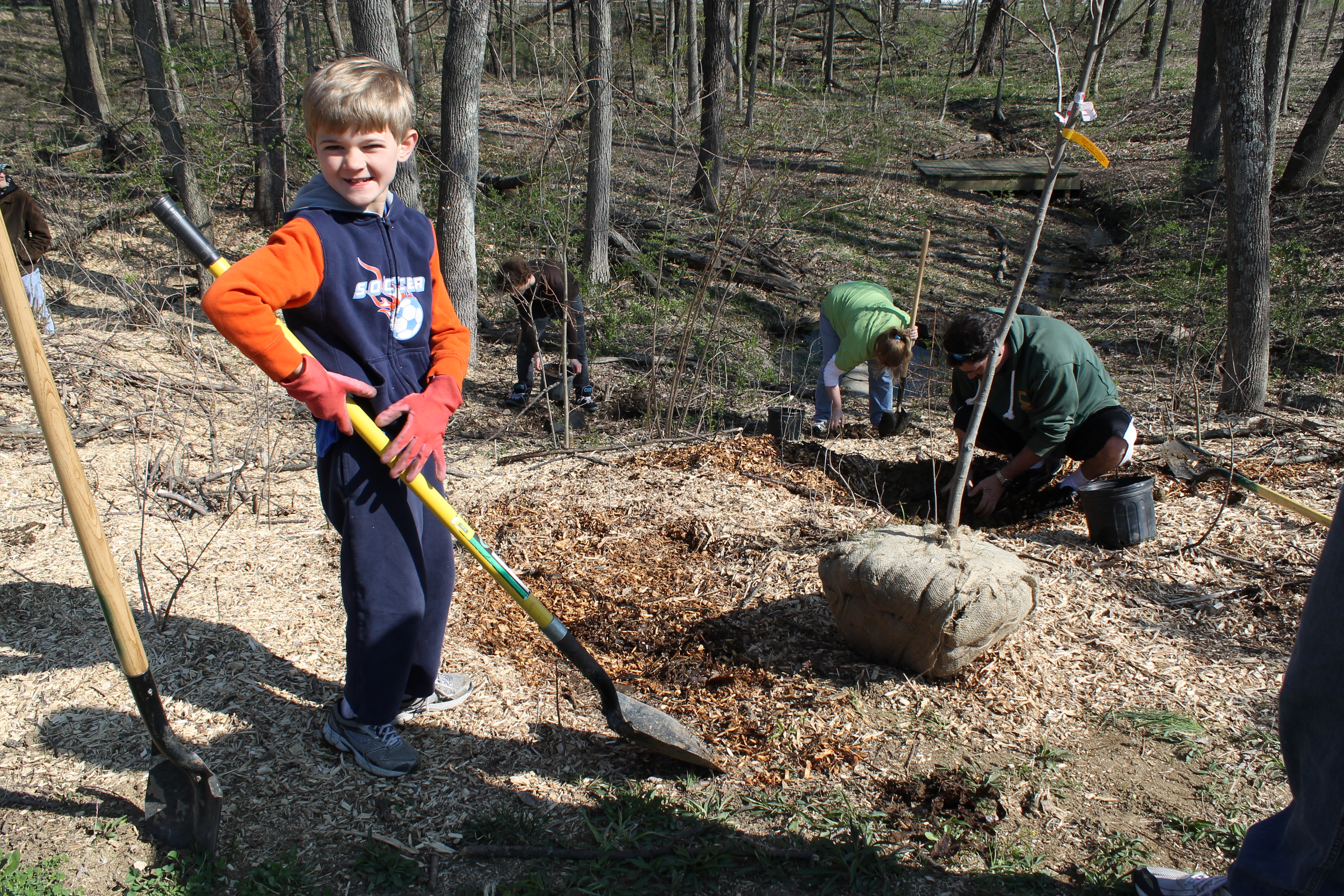 This year, the arrival of spring feels extra special, doesn't it? What better way to celebrate new beginnings than by planting something?
We would love for you to come out to this year's TreeFest at Pondview Park, 2320 Pondview Drive, on April 17, 9-11:30 a.m. to help plant some trees that will grow to become part of Kettering's green landscape for years to come!
Kerri Miles, Environmental Education Supervisor, will be digging in alongside volunteers to bring more trees to a park that's become a Kettering favorite with its prairie, pond, and walking paths. Whether you have a knack for gardening or not, getting your hands in the dirt alongside the kids in your life will be an afternoon well spent.
Looking to bring more trees to your own property? Spring is the perfect time to plant a new tree while the ground is soft. Matt Byrd, a certified Arborist in our Parks Division, reminds us that a newly planted tree sapling spends its first year in recovery and rests since it's been through a traumatic experience of being transplanted.
Be patient, though, because in the second year after a tree sapling is planted, it spends a lot of energy growing roots. It's getting ready for growth, but we don't see it since it's happening underground.
The third year is when you'll finally be able to see some growth, so if you've planted a tree and don't see immediate growth, rest assured, it's happening, and the fruits of your labor will pay off.
If you don't have room for a tree, try container gardening on your deck, patio or backyard. This is a great introduction into gardening, and it's amazing the variety of vegetables you can fit into one container. Having your kids pick some lettuce, tomatoes or cucumbers for their salad that night is teaching them so many great skills that it's worth the time and patience.
Whenever we take the time to plant a seed, good things will come, and we invite you to be a part of that at TreeFest or in your own backyard this spring.