JANUARY 24 – FEBRUARY 25, 2022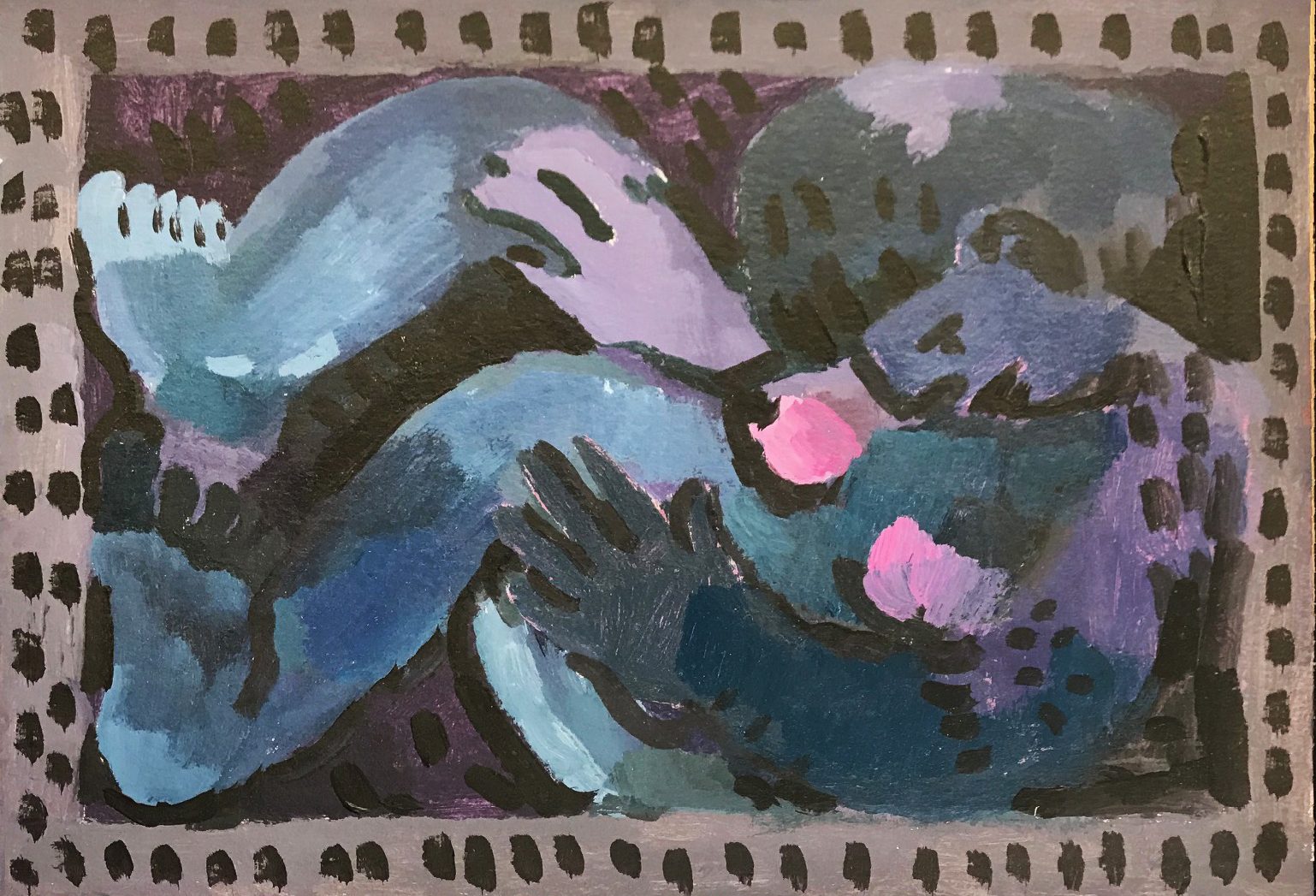 Works on Paper is a juried exhibition for artists living within a 40-mile radius of Dayton, Ohio (this excludes Columbus and Cincinnati), working in or on paper. This includes, but is not limited to photos, prints, painting or drawings on paper, cast paper, paper mache, cardboard, etc.
2022 JUROR
Juror, Willis Bing Davis, grew up in Dayton, Ohio where he lives today.  He attended DePauw University in Greencastle, Indiana, graduating in 1959.  He also attended the school of the Dayton Art Institute and received his Master of Education degree in 1967 from Miami University, Oxford, Ohio.  Davis also pursued graduate study at Indiana State University from 1975-1976. His career as an educator includes: teaching in the Dayton Public School System; Teaching at DePauw and Miami Universities; and twenty years at Central State University (CSU) in Wilberforce, Ohio. While at CSU, Mr. Davis was also Chair of the Art Department and Director of the Paul Robeson Cultural and Performing Arts Center.  He has also served as an artist-in-residence for the School of Education at the University of Dayton, and visiting scholar at Wright State University.  He is Acting Treasurer of National Conference of Artists (NCA).
Bing's 40-plus years of teaching art included elementary, high school, and universities.  His creative and innovative approach to teaching, learning, and human development through the arts resulted in his receiving state, national and international acclaim, including Ohio Art Educator of the Year, Individual Artist of the Year, Ohio Designer Craftsman of the year, and the Ohio Governor's Irma Lazarus Lifetime Achievement Award in 2009, the highest art award given in the state of Ohio.
Since retiring from teaching in 1998, he has opened the Davis Art Studio and EbonNia Gallery in the historic Wright-Dunbar Business District where fine arts and crafts are produced by Bing, Audrey, and son, Derrick Davis.  Youth and community art and cultural activities are coordinated through SHANGO: Center for the Study of African American Art and Culture (501C3).
REQUIRED:
You must agree to Group Liability Agreement to participate in a Rosewood Gallery group exhibition. Rosewood Gallery Group Exhibition Agreement and Virtual Exhibition Agreement
ELIGIBILITY
· Entries must be original works in any media on or of paper, completed within the last four years
· Artwork must not to exceed 40 inches in width (image, not frame)
· Artwork must be created within the last four years
· Artists living within a 40-mile radius of Dayton, Ohio (this excludes Columbus and Cincinnati). View Map.
ENTRIES DUE (Juried from actual work)
Saturday, January 8, 10 a.m. – 3 p.m.
Monday, January 10, 4 – 8 p.m.
ENTRY PROCEDURE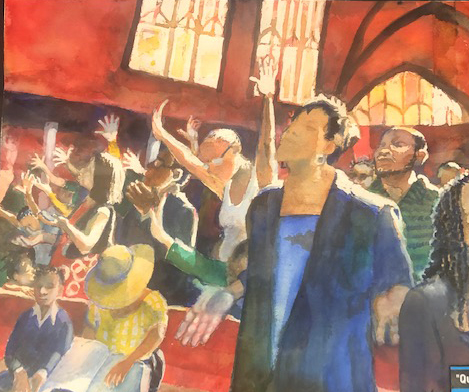 Jurying will take place from actual work. Pieces must be labeled with the tags provided, stating artist's name and artwork title and corresponding to the entry form. Artists must drop off entries at Rosewood Gallery during the designated drop-off dates and times as listed on the reverse side of this prospectus. A non-refundable entry fee of $20 for up to three pieces must accompany each entry form. Multiple entries are permitted, and should include an additional entry form and fee. Please make checks payable to City of Kettering or make credit card payment over the phone by calling Rosewood Arts Centre at (937) 296-0294.
Upon delivery, all 2-D work must be labeled, framed, wired, and ready to hang; all 3-D work must be labeled and ready to display (indicate display method: pedestal, floor, hang from ceiling, etc.). The gallery coordinator reserves the right to reject any work not prepared in a sound manner for hanging, or otherwise unpresentable for display. Submissions must include a completed entry form and $20 entry fee at the time of drop-off.
AWARDS AND SALES
Awards totaling $800 will be distributed at the discretion of the juror and announced online. The People's Choice Award will be awarded by the Joan W. McCoy Memorial Art Fund through the Kettering Parks Foundation will be announced at the end of the exhibition. Rosewood Gallery encourages sales, for which the City of Kettering Parks, Recreation and Cultural Arts Department, sponsor for Rosewood Gallery, retains a 30% commission.
LIABILITY
Every precaution is taken in handling exhibiting artwork. All work is insured during the installation process and while the work is on display. The gallery coordinator reserves the right to reject work if it violates any conditions set forth in this prospectus or is unsafe to display for any reason. Rosewood Arts Centre and Rosewood Gallery are not responsible for damage from faulty hanging systems provided by the artist. Artists are encouraged to use frame corners or other protective devices during drop-off/ pickup. By submitting my entry, I confirm that I have read and agreed to be bound by the Rosewood Gallery Group Exhibition Agreement, as listed at playkettering.org/gallery or at Rosewood Arts Centre front office.
AGREEMENT
A submission constitutes an agreement on the part of the entrant to all the conditions set forth in this prospectus.