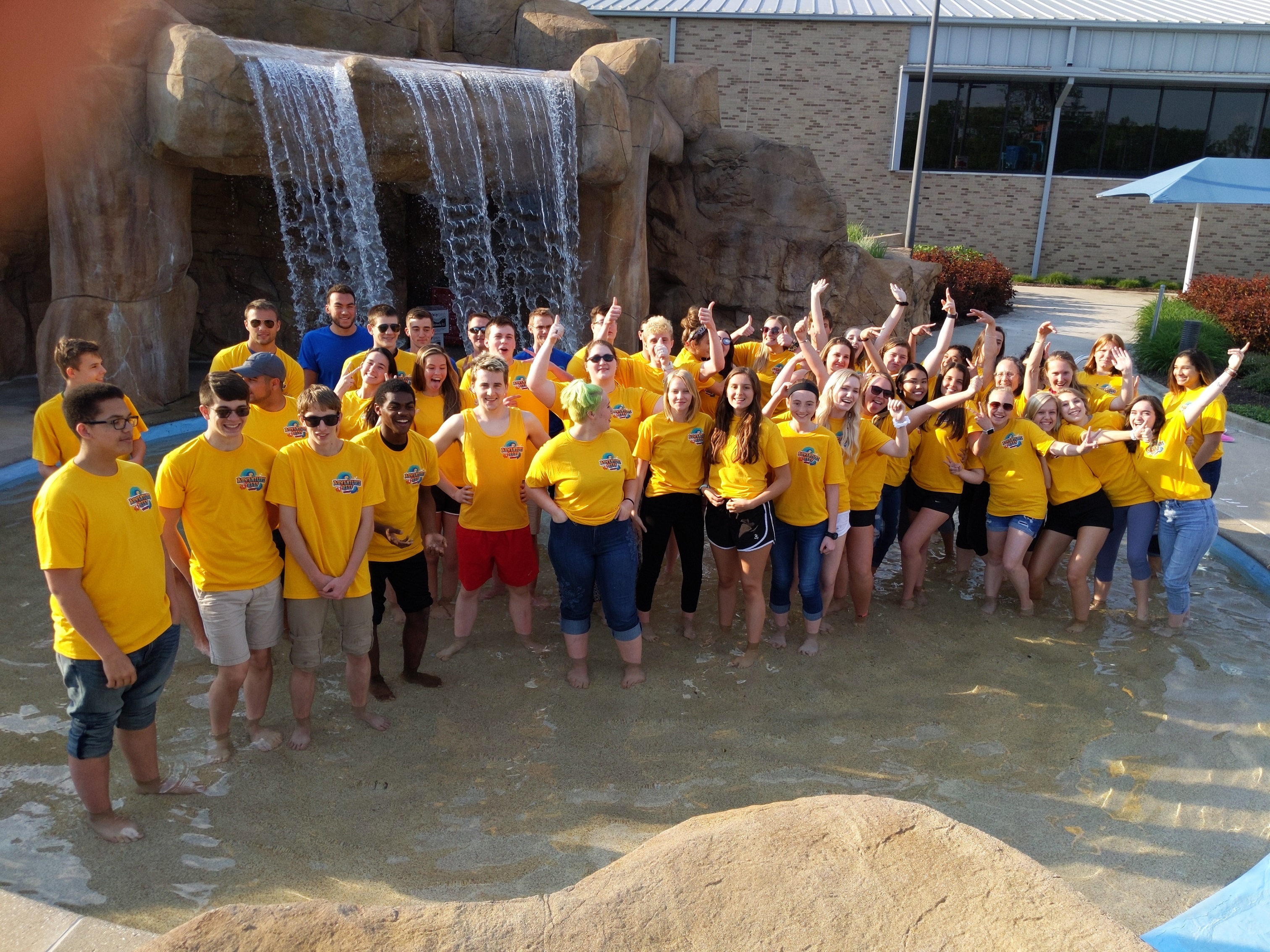 Getting Adventure Reef Water Park back in action after a long winter is no easy task. From maintenance to cleaning to staffing to stocking, it takes staff from three areas to get Kettering's favorite swim spot summer ready. Here's a quick rundown on what it takes to prep the water park for hours of summer PLAY, courtesy of Kettering Recreation Complex Facility Manager, Chris George, and Aquatics Program Coordinator Becky Grushon.
Staffing – by the numbers
50 lifeguards
35 Water Park Attendants
30 Concessions/Cashiers
20 hours of staff training
It takes approximately 20-25 staff members, including members of the aquatics team, the Parks division and the Public Service Department, to get Adventure Reef up and running for the summer!
The pool
As the place where all the fun happens, the pool areas get a lot of love from maintenance staff before their big day.
*All pumps, motors, heaters, sand filtration system, chemical controllers and delivery systems are checked prior to operation.
*All chips, cracks in pool surfaces are patched and painted
*All concrete surfaces are repaired and pressure washed
*Slides are cleaned and surfaces repaired/painted
*Play features are waxed/polished
*Pump house is cleaned and stocked with necessary supplies
The park
No preparation would be complete without getting the rest of the park clean and tidy.
*Signage is updated, cleaned and placed
*Bathhouses are cleaned, painted, shower curtains hung and supplies stocked
*Chairs, tables, trash cans and lifeguard chairs are moved to park from storage
*Furniture is cleaned and placed
*Shade structure awnings are placed
*Concession stand is cleaned and stocked
*Cashier booth is cleaned
We're in the final stages of prep at Adventure Reef Water Park, and can't wait to see everyone at opening day this weekend. Did you know you can still save money on pool passes AND buy them online? Check out complete pass details and passholder benefits.