Recreation Programs for Youth
We're proud of the vast array of youth activities we offer. We realize that today's youth are individuals and must be allowed to make individual decisions when selecting activities that best suit their interests. We're committed to offering safe, healthy and fun alternatives to our community's youth.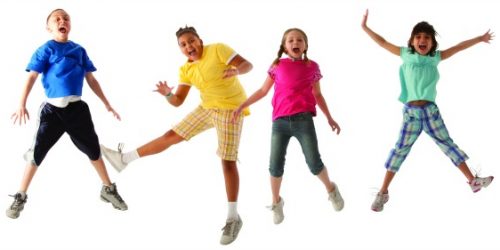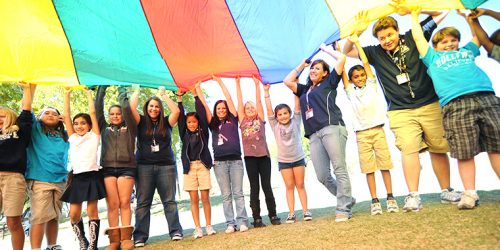 ---
Questions on Hours, Pricing or Other Information
Contact the Kettering Recreation Complex at 296-2587
---
Music Programs for Kids
Dorie Phillips, a Board Certified Music Therapist, has been teaching at the Kettering Recreation Complex for over 15 years! Her enthusiasm for a fun, high energy learning environment is contagious! As the lead singer for Dorie and the Daddy-O's, her voice is one for all to enjoy!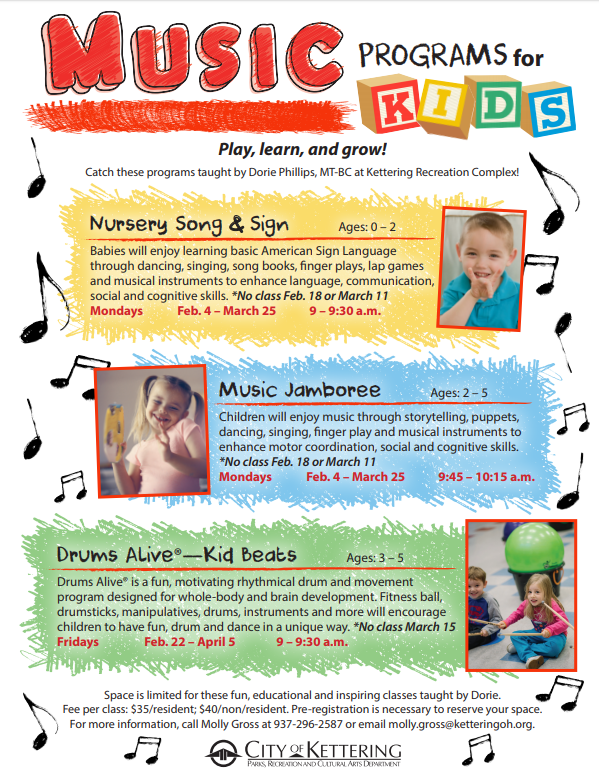 Life Skills for Tweens and Teens
Kidz Home Alone and Better Babysitters are classes that help young adults learn to be independent and the skills needed to become responsible babysitters.   Both classes teach first aid, how to handle emergencies and ways to problem solve from the Kettering Police and Fire Departments as well as the Enriching Kidz, LLC instructor.