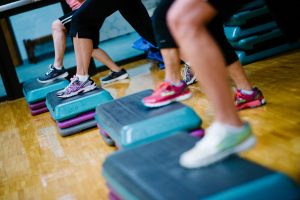 We offer a variety of fitness classes for all ages! With our certified and knowledgeable staff you are sure to get in a great workout while learning about fitness and health.
NEW! November-December Fitness classes are registering now. Explore class offerings by clicking on the digital guide below and registering for opportunities in:  Gentle Stretch Yoga, TRX, Adult Tai Chi, Tai Chi Chaun, Ladies Group Training and Fit Ball - Cardio & Strength.
Here's what we're doing to keep patrons safe! Learn more about our response to COVID-19 by visiting our COVID-19 Information Hub.