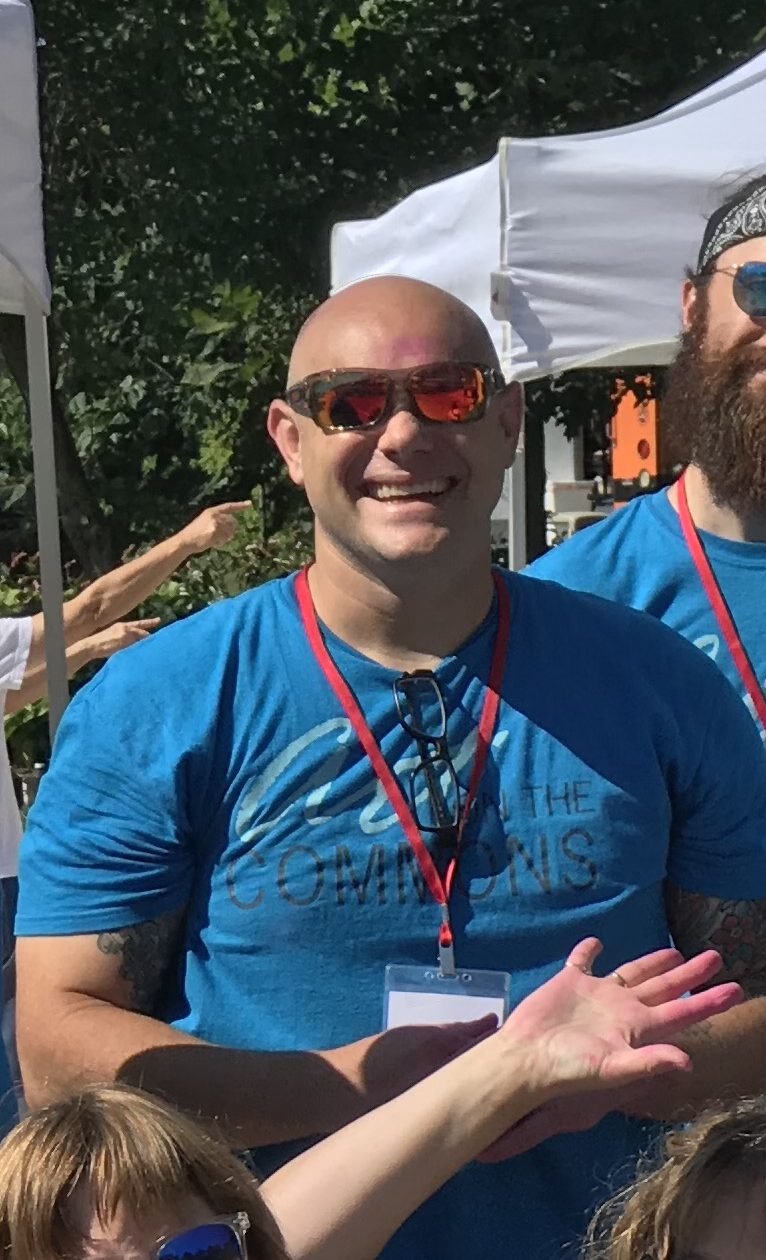 Adam Redding is an Assistant Facility Coordinator and a newer member of Team Rosewood. You may have seen his friendly face while registering for a class or attending an event. Stop by the front desk and say hello if you haven't met him yet! We caught up with Adam about working at Rosewood and what he enjoys outside the office.
How long have you been at Rosewood? What do you enjoy about it?
I have been at Rosewood Arts Centre for approximately six months. More than anything, I enjoy being in the creative environment that Rosewood provides and fosters for all who enter its doors.
Can you tell me about your background in graphic design? Any other creative media that you enjoy?
I have been involved in graphic design for quite some time and in many different capacities from apparel design to environmental graphic design and nearly everything in between. I have an appreciation for virtually all artistic mediums but I have definite soft pots for both three dimensional sculptural work and glass work.
What are some fun facts about you?
Besides my love of art I have a love of Lacrosse and have been a high school boy's lacrosse coach for 15 years and I am the current boy's head coach at Fairmont High School.
Wife: Valerie
Daughter: Lucy
Dogs: Murphy and Loki