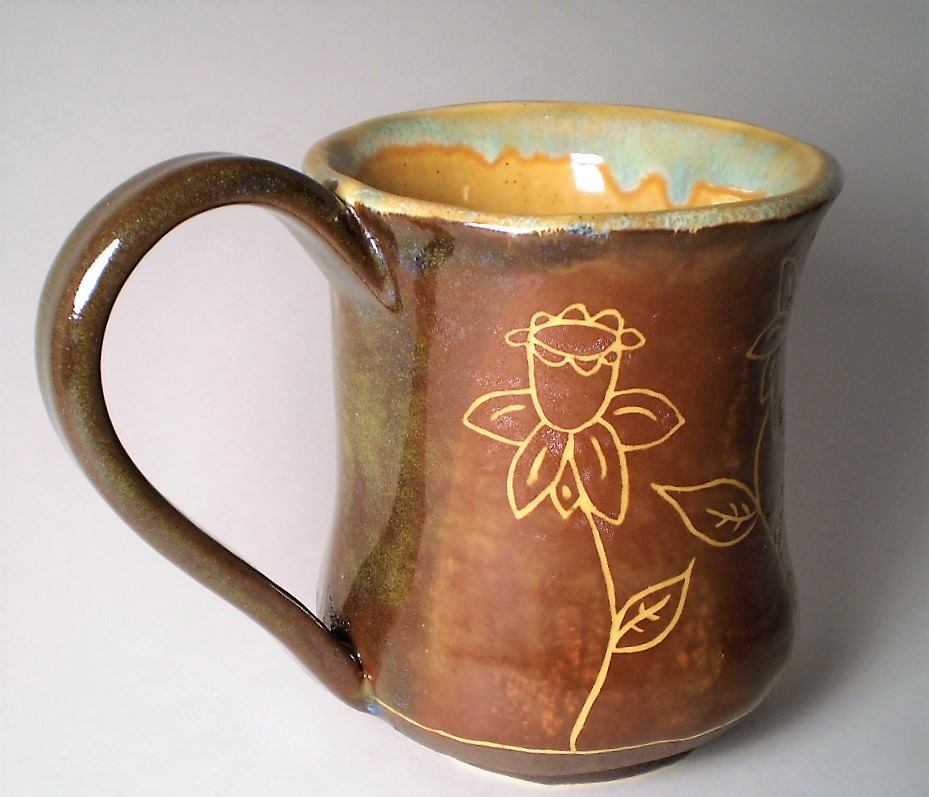 Introducing the Rosewood staff! Meet the talented team that keeps Rosewood Arts Centre running – today, we're featuring Assistant Facility Coordinator, Amanda Wheatley.
What type of artwork do you usually create?
I create kind of a hodgepodge of art. I split most of my work between sewing and ceramics. I make art quilts as well as functional quilts, and I design, draft, and sew clothing pieces and have participated in the local Clash Dayton fashion shows for the past few years. When it comes to clay, I usually make functional tableware, but also dabble in sculptural pieces.
What artworks are you working on currently?
I'm currently working on a pieced quilt for my first baby due in September. I just finished up a semester at Sinclair where I'm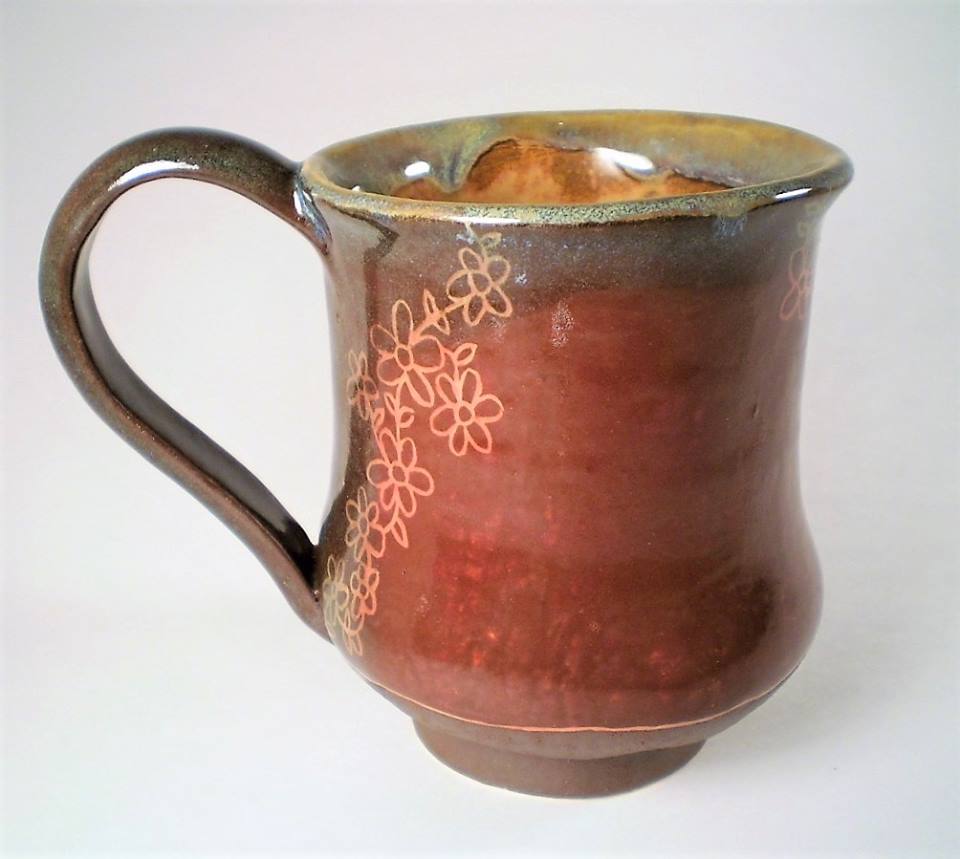 studying ceramics, so I've been working on class projects for the last sixteen weeks! I am doing some studying on my own and collected native Ohio clays while on a geologic field trip class, and I'll be cleaning and testing those in the coming weeks.
How long have you worked at Rosewood and what do you enjoy about working there?
I've worked at Rosewood for about a year now. I love working here because I'm surrounded by art and the community is really nice. I like seeing the same patrons and teachers each week, learning their names and getting to know them and then seeing the artwork that they end up making!
Can you tell me about your background as an artist?
I learned how to sew when I was six and never stopped. I was taught the basics from my grandmother and then learned the rest on my own through books, videos and playing around. I went to Sinclair right out of high school and then transferred to Wright State after about two years, and I studied sculpture there. I left before getting my degree and worked for several years and, now, because of Rosewood I've decided to go back and get my degree. Working here I've been able to see the possibilities in an art degree and have been so inspired by all of the artists working around me and encouraged by the rest of the staff. I really love working at Rosewood!