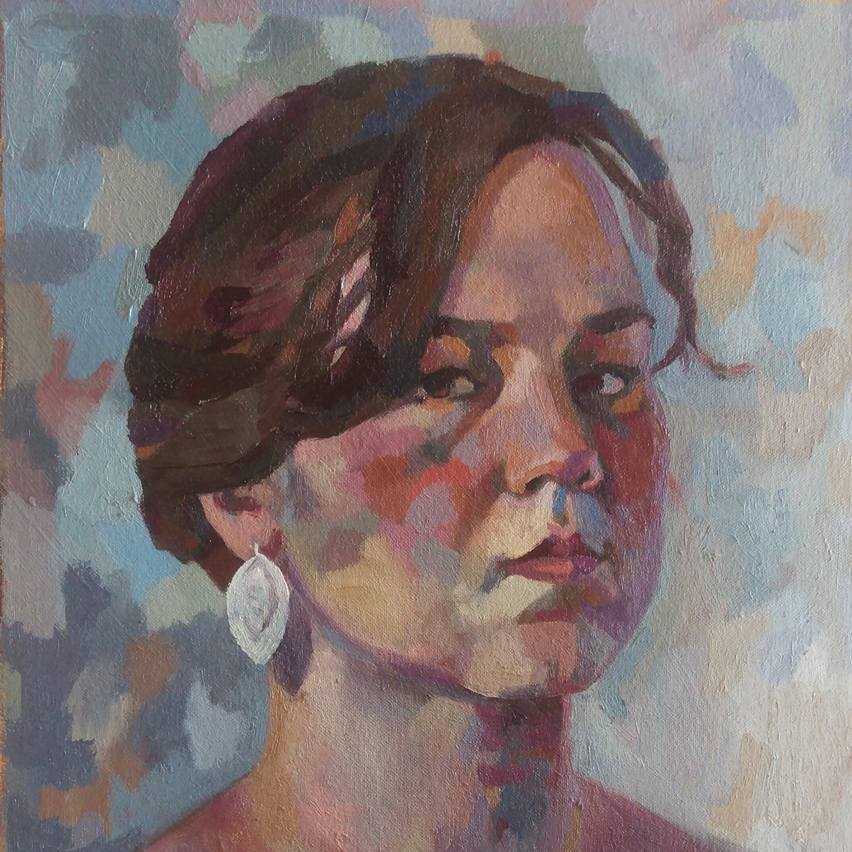 Introducing the Rosewood staff! Meet the talented team that keeps Rosewood Arts Centre running – today, we're featuring Assistant Facility Coordinator, Clara Coleman. Clara is an artist and art educator, who works at both Rosewood and the Montessori School of Dayton.
We hear you took a class at Rosewood back in 2001! Do you happen to remember what class it was? Did you take many classes at Rosewood when you were younger?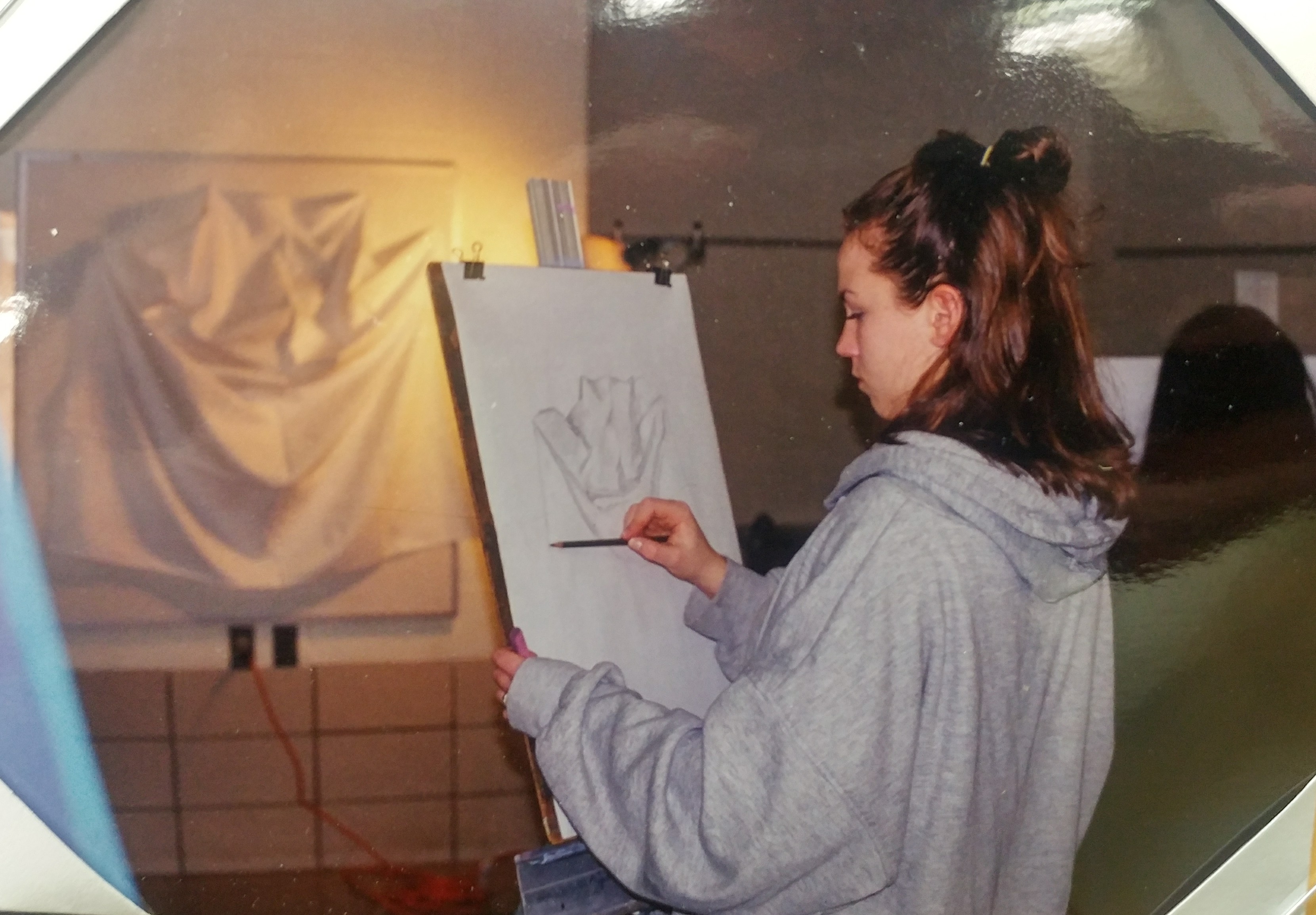 The class I took in 2001 was an intro to drawing class, probably my first one ever. We drew still lives and such! We maybe drew a clothed model too, but I cannot remember all the class details. I think I took one or two more drawing classes at Rosewood and continued to take other figure drawing classes at the Dayton Art Institute.
What type of artwork do you generally create? Can you tell me a little about your process and work?
I work with oil paints, and I love to draw pictures. For a long time, I've made a lot of self-portraits, but more recently, I've been working on more work that deals with shape, color, and composition only- a little more non-objective, which is a big scary shift for me! But something that I'm feeling more and more needs to happen.
What do you enjoy about working at Rosewood?
I like working for Rosewood because it's nice to be around a lot of like-minded people, people who are involved in some area of the arts. I think a lot of us are on the same level energy-wise, and everyone here is trying to get things done for this place. I also like every single person's sense of humor! We laugh a lot.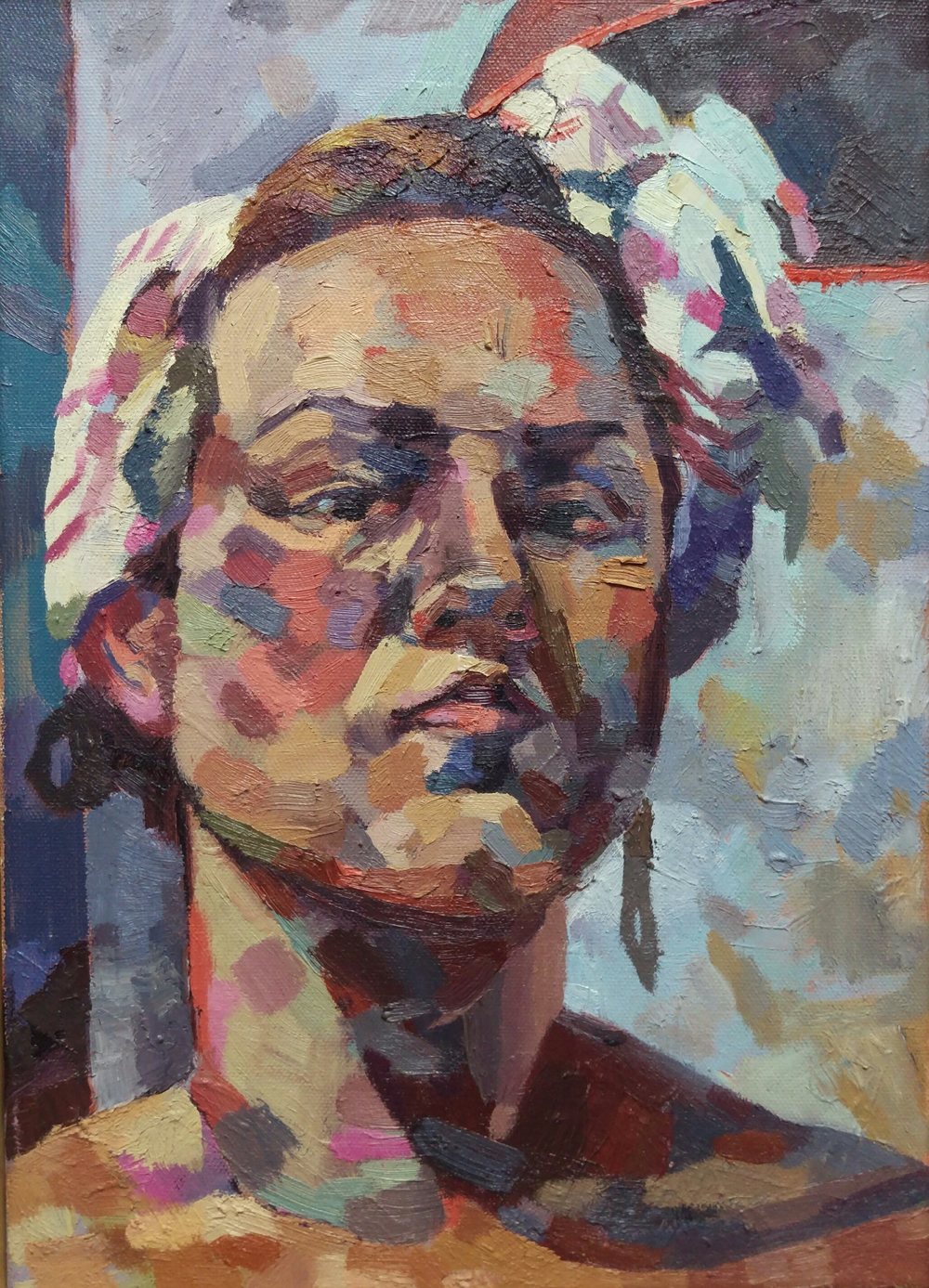 Where do you teach and how long have you been there?
I teach toddlers through eighth grade at the Montessori School of Dayton, and I teach a drawing group for high school students that meets on Saturday mornings in the Spring and Fall at Wright State. I've been at Montessori for four years, going on five this next year. I've taught the high school group also for four years.
What are some of your favorite things about teaching?
I like how different teaching can be from day to day. I like being able to know how to explain how to do things involving art mediums, with efficiency and patience. Teaching makes you flexible and more adaptable, and keeps your brain thinking on its feet. All helpful and useful skills! Truth be told, I like the kid's senses of humor, too. I like to laugh as you can tell!