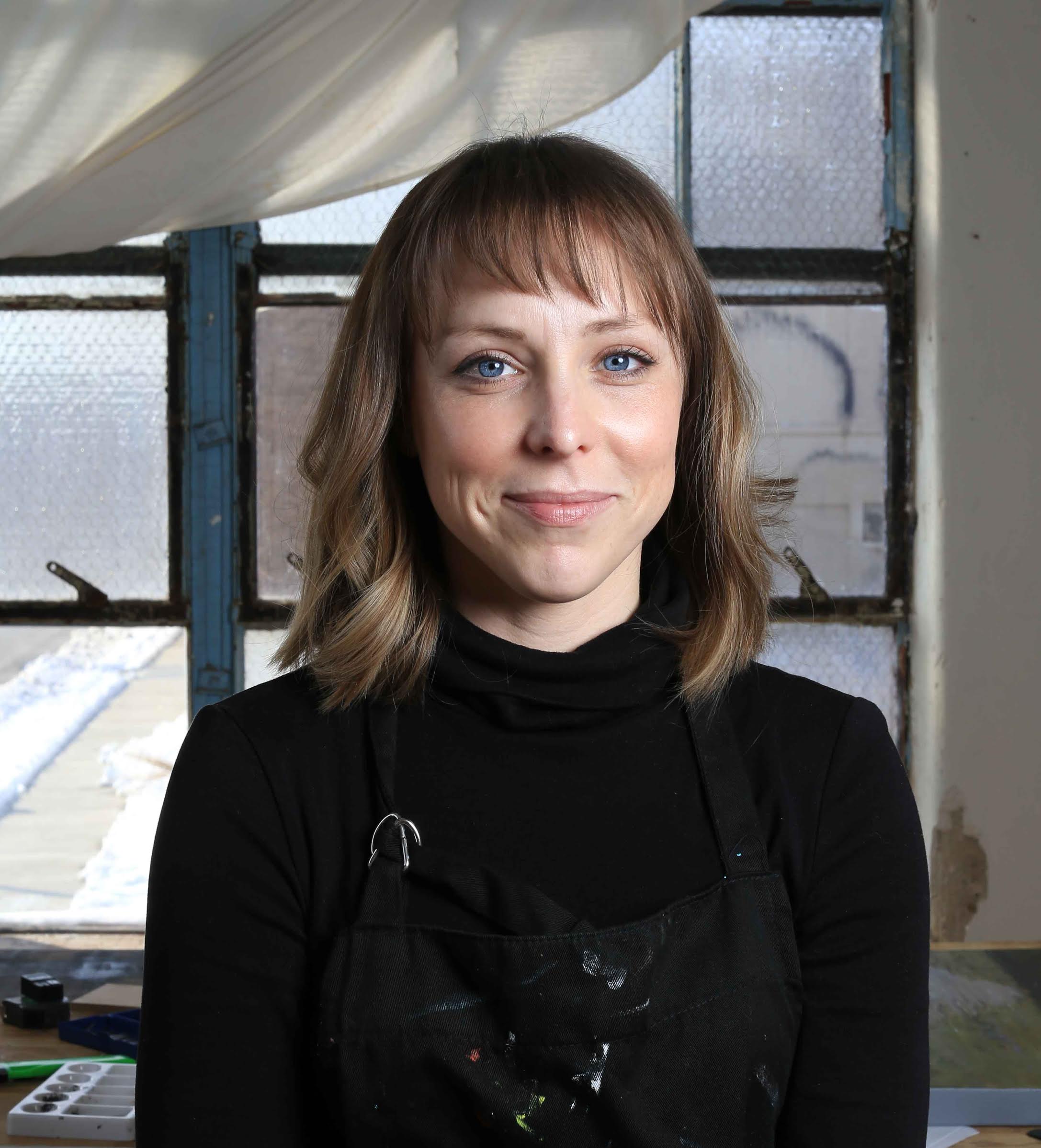 Introducing the Rosewood staff! Meet the talented team that keeps Rosewood Arts Centre running – today, we're featuring Assistant Facility Coordinator, Kelley Booze. Kelley is an artist, dancer, art teacher and enjoys studying languages.
Can you tell me about your paintings? What do you like about the medium?
I primarily work with oil paint, but also do charcoal drawings. My work focuses on the evolution and ever-changing landscape around us that has been influenced by people and time. Industrial sites, abandoned buildings, vacant lots and areas that nature has reclaimed in the absence of humans are common images that draw my attention – areas that don't often get a second look. I like to do several charcoal and graphite sketches before doing a painting. I like oil paint because it's challenging, and I always feel like I am learning something new when I use it.
What type of dance do you do? How long have you studied?
I like classical ballet. A few years ago, I just started going to classes for fun at Gary Geis Dance Company in Springfield. I really enjoyed learning something new and all of its challenges:  technique, coordination, discipline, athleticism, expression, etc. It has become one of my outlets for stress relief!
What types of classes do you teach and where?
I teach Oil Painting classes at Rosewood, and Drawing and Printmaking at the Springfield Museum of Art.  Occasionally I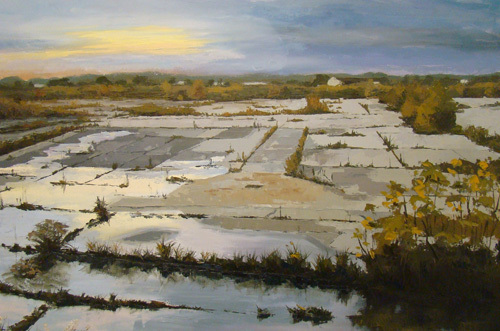 have workshops in my studio, which is at Hatch in Springfield.
What made you decide to study languages? How long have you been studying French? Do you speak any other languages?
I always want to be learning something new. I began studying French for several reasons, but the short answer would be my interests in Art History and ballet. I've been practicing for about a year, and a recent trip to Montreal really helped me take it up another level. In high school, I took Spanish classes and would like to learn that language again.