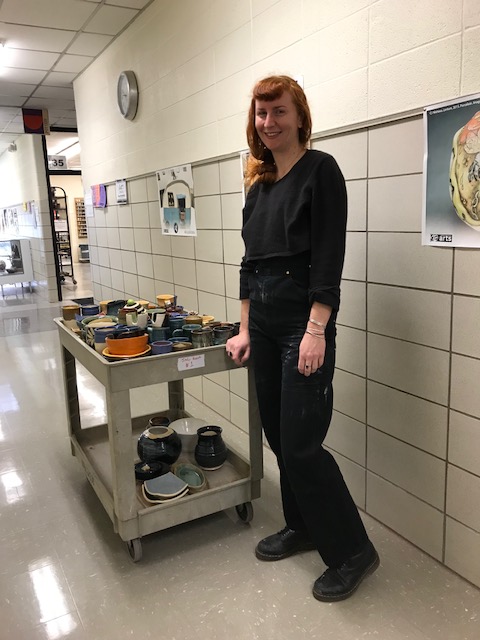 Introducing the Rosewood staff! Meet the talented team that keeps Rosewood Arts Centre running – today, we're featuring Ceramics Coordinator, Sara Torgison. In addition to keeping the kilns and pottery studios of Rosewood running, Sara teaches classes and creates her own ceramic work. This summer, she's heading out to Montana to work alongside acclaimed ceramicist Beth Cavener.
How long have you been the ceramics coordinator at Rosewood?
I came on as the ceramics coordinator in fall of 2014.
What drew you to ceramics as a medium?
Clay is a great material for me because it is endlessly manipulated. I appreciate the ability to move things around in space, there is no translation from life (3-D) onto a 2-D plane, so my process with clay is more intuitive and immediate than when I draw or paint.
Can you tell me about your current work?
My current work is mostly porcelain or high fire stoneware sculpture that explores emotional loops and stagnation. I use animal imagery and teeth to anchor these larger concepts into motifs that comment on the human dislocation from the natural world in an increasingly threatening climate.
What is your artistic background?
I was trained at the San Diego Museum of Art as a young child in drawing and painting and attended the San Diego School for the Creative and Performing Arts where I cultivated a love for creating in many mediums. I went on to study Zoology and Studio Art at Humboldt State University, which is where I finally fell into ceramics.
How did you get the opportunity to work with Beth Cavener this summer?
We hosted Beth for a workshop at Rosewood last year and I was blown away by how wonderful she is in person. We've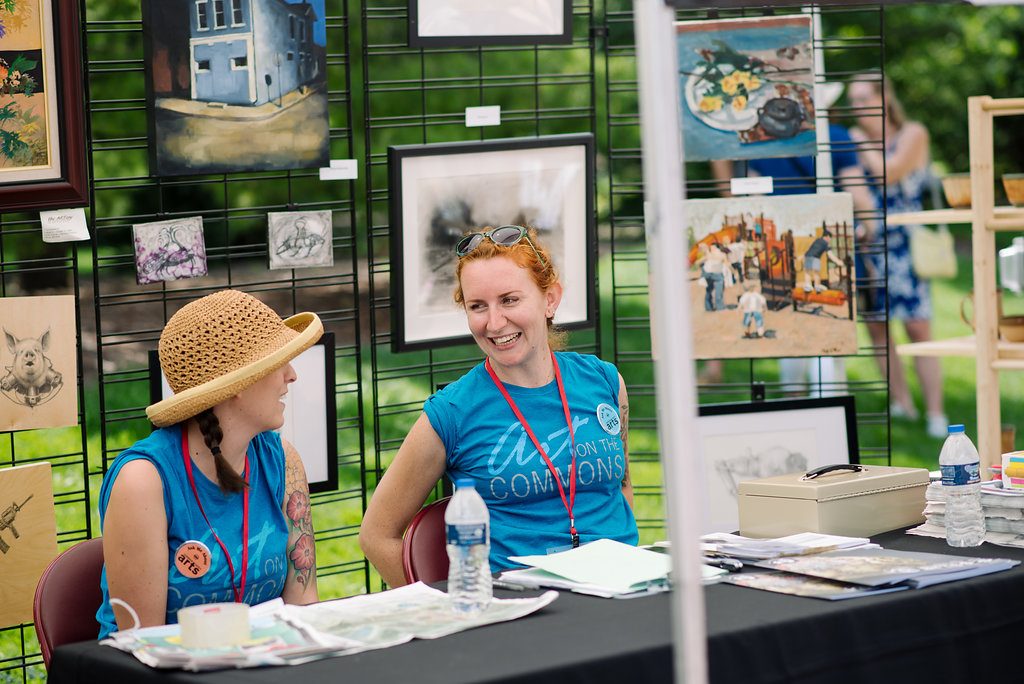 stayed in contact since then and I asked about coming to help or work in her studio in Helena. When she accepted a new deadline for a show this fall she asked me if I could come out and help her prepare, so I'll be heading out to work with her for the first few weeks of July.
Do you know what kind of things you'll be doing at Beth's studio?
I'm not sure exactly what she'll have going when I get there, but I assume I will essentially be acting as a studio assistant while she creates work for her upcoming show.