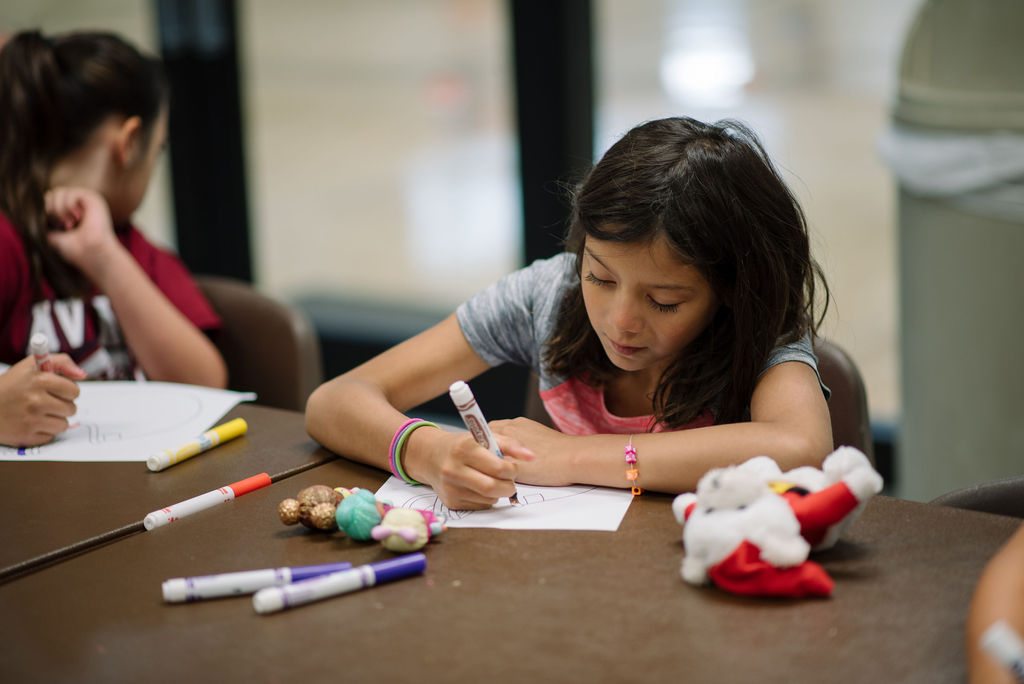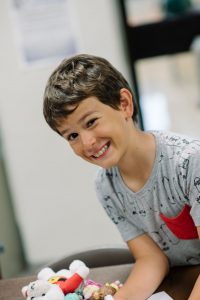 With four different types of summer camps offered, it can be a tough choice for campers to decide just what kind of summer fun they want to enjoy. Our Recreation camps are traditional camps focused on play – field trips, swimming, games and specialty themes; Camp Habitat focuses on hands-on science and nature experiences; Sports Camp is all about bringing out the athlete in everyone; and Camp Rosewood lets campers' imaginations run wild with a variety of creative media. That's a lot to narrow down, right?
Enter Sampler Camp! This camp offers kids ages 7 – 12 a taste of each type of PlayKettering camp in one fun-filled week. We caught the intrepid band of Sampler campers at Rosewood Arts Centre, where they were spending the day exploring painting and drawing. During the week, they also spent time at the Habitat Environmental Center and the Kettering Recreation Complex.
When we asked the campers if they were having fun at Sampler Camp, the answer was a very enthusiastic YES. Why do they love Sampler Camp? Here's what each camper had to say.
Kirah: "I like how we get to go to different camps and swim every day."
Junes: "Everything about Sampler Camp is totally EPIC!"
Esthella: "I like all of the experiments and projects we get to do."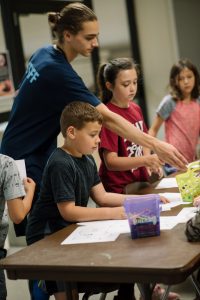 Ashlyn: "My favorite part is how every day, you can make a new friend at this camp."
Elwood: "I like everything about Sampler Camp!"
Annabelle: "I like playing at recess and having a different fun experience every day."
Zach: "I like the counselors – they're really nice, and I like the freedom we have to explore what we want during the day."
The campers have spoken – if you want to get to know every type of camp, Sampler Camp is the place to be. Upcoming sessions of Sampler Camp are scheduled for July 1 – 5 and August 5 – 9. View the registration page and enroll.