Semi-Finalists have been announced!
The City of Kettering CitySites Public Art Program is proud to announce the semi-finalists for the integration of artwork into the replacement of the Schantz Avenue Bridge:  Shane Allbritton/Norman Lee of RE:site (Houston, TX), Barbara Grygutis (Tucson, AZ), Joe O'Connell of Creative Machines (Tucson, AZ), and Vicki Scuri (Lake Forest Park, WA). These four artists and artist teams have extensive public art experience, community engagement practices, and innovative materials and techniques.
Through an extensive review process, Kettering's Art in Public Places Committee and a panel of neighborhood residents reviewed 94 submissions from around the world. The semi-finalists were selected through criteria including artistic excellence, the potential to create a signature piece for Kettering, an impactful day and night presence, heavy traffic consideration, mastery of material, and experience collaborating with communities and stakeholders.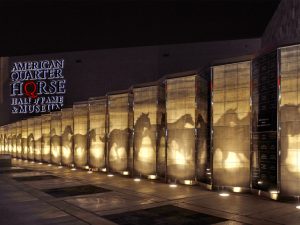 Shane Allbritton & Norman Lee, RE:site
www.resite-studio.com
Shane Allbritton and Norman Lee are the artists and co-founders of RE:site. Focused on community, identity and narrative in the public realm, RE:site creates dynamic, multi-layered works that exist somewhere between art, architecture, and landscape. Allbritton and Lee explore a site's cultural landscape to generate strong narrative concepts, which resonate with a community's local meanings, but also transform and transcend the familiar. Their artworks can be found throughout the United States, including in Kansas City, Houston, Tampa, and Miami. Lee was a finalist for the World Trade Center Memorial in New York, the largest international design competition in history.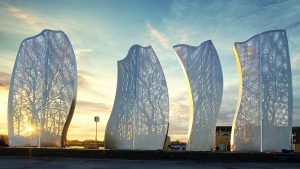 Barbara Grygutis
www.barbaragrygutis.com
With over 75 public artworks created and installed throughout North America, Barbara Grygutis creates public spaces that enhance the built environment, enable civic interaction, and reveal unspoken relationships between nature and humanity. She engages the public through her works of art by identifying themes meaningful to each specific site and community. Her completed projects include sculptural environments integrated into urban and natural landscapes, iconic freestanding works, sculpture gardens, public plazas, gateways and signature markers, memorials, monuments, and works of art designed to enhance pedestrian and urban mass transportation systems.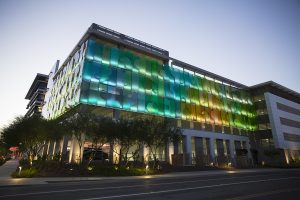 Joe O'Connell, Creative Machines
creativemachines.com
Dedicated to creative problem-solving, Creative Machines is a multi-disciplinary firm of visionary artists, engineers and fabricators. Led by artist Joe O'Connell, Creative Machines creates unique artworks influenced by science, perception and history, with a commitment to innovation. Their commissions can be found across the United States, including Houston, Scottsdale, Tuscon, Phoenix, Denver, Portland, Palo Alto, St. Paul, as well as in Europe and Asia.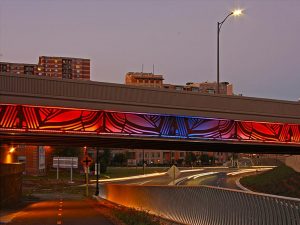 Vicki Scuri
www.vickiscuri.com
Building on over 30 years of experience, Vicki Scuri continues to focus on responsiveness to each site, collaborative design and community identity through awareness of place, history and culture. Her practice specializes in infrastructure as public place and as the system of core values, meaning, mobility and connectivity. Scuri is the recipient of several awards, including for Best City Project in Shoreline, WA, and CODAawards Top 100 from 2013 – 2015. Her public artworks can be found in Charlotte, Anchorage, Wichita, El Paso, San Jose, Arlington, Reno, and Tacoma.